Newtown victims' families sue AR-15 gunmaker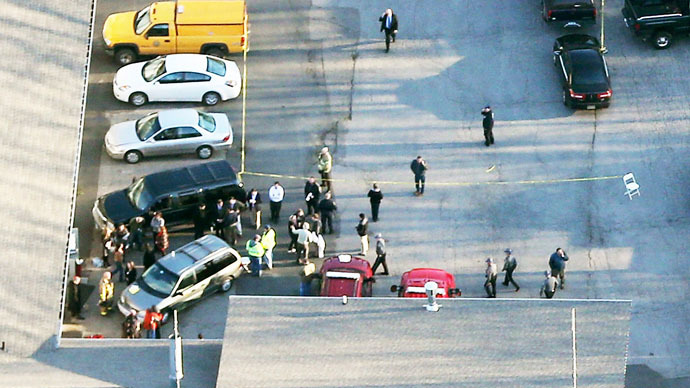 Families of nine of the 26 people killed and a teacher injured during the December 2012 shooting at Sandy Hook Elementary School in Newtown, Connecticut have sued the manufacturer, distributor, and seller of the rifle used by shooter Adam Lanza.
The negligence and wrongful death lawsuit, filed by a firm representing the victims' families, states that the semiautomatic Bushmaster AR-15 rifle is a military-grade weapon, and thus should not have been available for civilian use.
The suit, filed in Superior Court in Bridgeport, Conn., also named Camfour, a firearm distributor, and Riverview Gun Sales, the gun store in East Windsor, Conn., where the rifle was purchased by Nancy Lanza, the shooter's mother, in 2010.
None of the defendants immediately responded to AP's request for comment.
The past weekend marked the second anniversary of the Dec. 14, 2012, Newtown massacre, during which 26 people, including 20 young children, were killed amid the second-deadliest single-gunman mass-shooting in US history after the 2007 Virginia Tech shootings.
Following the Newtown shootings, many US officials, especially President Barack Obama, vowed to pass federal gun control legislation.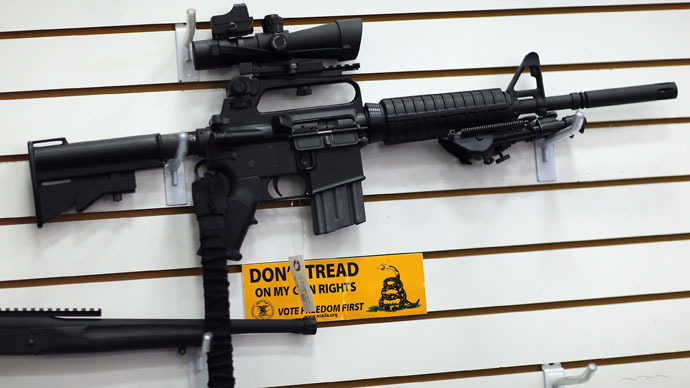 Yet Congress has been unwilling to take on the nation's most powerful gun lobby, the National Rifle Association, and well-financed gun manufacturers to pass laws for tighter firearm controls. Even in the wake of the Sandy Hook disaster, generally uncontroversial measures like universal background checks could not garner enough support to make it to President Obama's desk.
In June, following another school shooting, Obama touted Australia's 1996 National Firearms Agreement as a model for the US. The legislation outlawed long-barrel, semiautomatic guns and established a 28-day wait period for firearm purchases.
"My biggest frustration so far is the fact that this society has not been willing to take some basic steps to keep guns out of the hands of people who can do just unbelievable damage. We're the only developed country on earth where this happens. And it happens now once a week. And it's a one-day story. There's no place else like this," Obama said.
"A couple of decades ago Australia had a mass shooting similar to Columbine or Newtown, and Australia just said, 'Well, that's it. We're not doing — we're not seeing that again,' and basically imposed very severe, tough gun laws, and they haven't had a mass shooting since. I mean, our levels of gun violence are off the charts. There's no other advanced, developed country on earth that would put up with this," Obama added.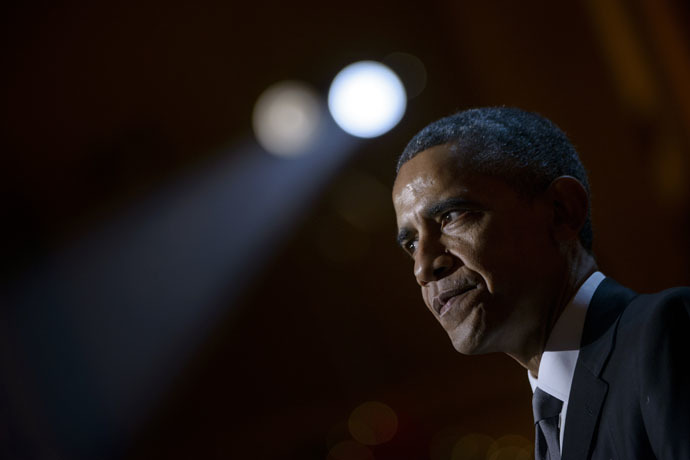 While Congress has proven unable to pass universal background checks for gun purchases, a majority of voters in Washington State chose in November to close a loophole over sales at gun shows, marking the first successful vote for national gun control advocates.
A new Pew Research poll released last week showed that despite consistent public shooting events in the United States, including many at educational institutions of all levels, American attitudes regarding gun rights have shifted since December 2012.
Pew's latest poll found that 52 percent of respondents were more concerned about the protection of the right to own a gun, opposed to 46 percent who said it was more important to prioritize gun control.
A poll taken just after the Newtown shootings found the public favored gun control by 7 points, 49 percent to 42 percent.
Pew said the 2014 poll represented the first time a majority held a pro-gun-rights position since it started surveying Americans on the issue in 1993.
You can share this story on social media: