Americans favor gun rights over gun control for the first time in 20 years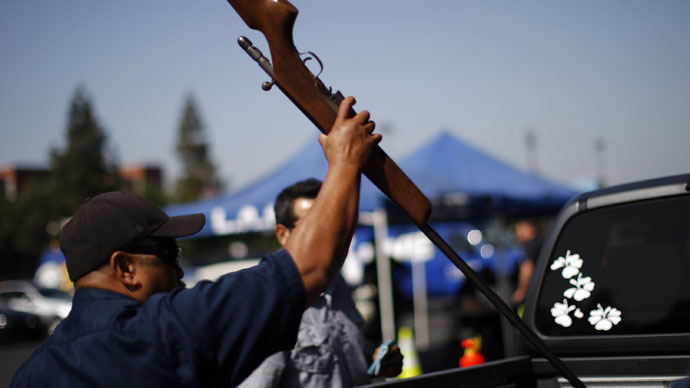 For the first time in two decades, through a spate of school shootings at the likes of Columbine, Colorado and Newtown, Connecticut, more Americans say it is more important to protect gun rights rather than to increase gun control, Pew Research found.
Pew's latest poll on American attitudes regarding gun rights found that 52 percent of respondents are more concerned about the protection of the right to own a gun, opposed to 46 percent who said it was more important to prioritize gun control.
Pew said the poll represented the first time a majority held a pro-gun-rights position since it started surveying Americans on the issue in 1993.
The poll also marked a shift in national gun stances since the Newtown shootings of December 2012.
"Support for gun rights has edged up from earlier this year, and marks a substantial shift in attitudes since shortly after the Newtown school shootings, which occurred two years ago this Sunday," Pew said.
A poll taken just after the Newtown shootings - during which 26 people, including 20 young children, were killed by a heavily-armed lone shooter at Sandy Hook Elementary School - found the public favored gun control by 7 points, 49 percent to 42 percent.
Since 2012, from race and political identity to education level and status as a parent, support for gun rights increased in nearly every demographic category surveyed by Pew. The lone exceptions included Hispanics and liberal Democrats, but even those groups' support for gun rights went down only slightly, by two and one percent, respectively.
In the past 20 years Pew has surveyed the importance of gun control versus gun rights, the peak for support of gun control came around 1999-2000. The then-unprecedented Columbine High School massacre, during which two gunmen killed 13 people, occurred on April 20, 1999.
The new poll also showed a rise in the number of respondents who believe gun ownership does more to protect society against crime rather than put people at risk. Fifty-seven percent say guns are more protective than a safety risk, up from 48 percent in 2012. Thirty-eight percent now say guns do more to endanger personal safety.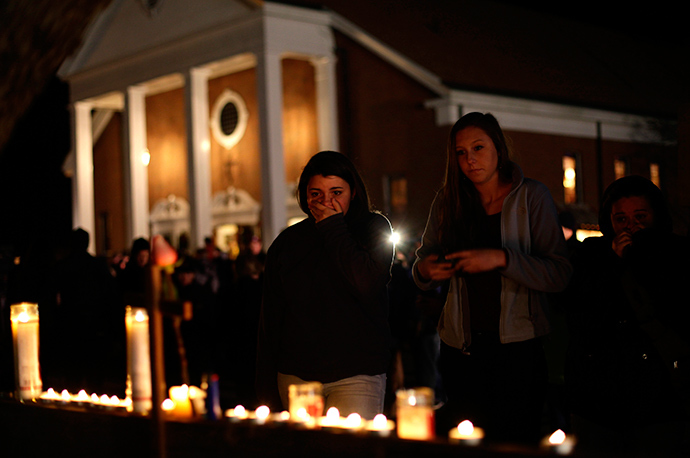 Black respondents reported the biggest change in this category, as 54 percent now say guns are more protective as opposed to 29 percent in 2012.
An October Gallup survey also showed a change in attitudes since Newtown, as those who said stricter gun laws should be the priority went down since then from 58 percent to 47 percent.
The Pew Research poll was conducted from Dec. 3 to Dec. 7, as 1,507 adults were interviewed live via landlines and cell phones.
You can share this story on social media: