Who needs Congress? Washington State passes historic gun control measure by popular vote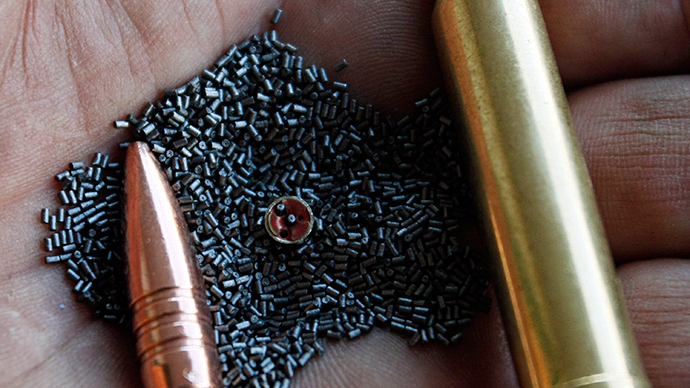 While Congress has proven unable to pass universal background checks for gun purchases, a majority of voters in Washington State chose to close a loophole over sales at gun shows. It is the first successful vote for national gun control advocates.
Sixty percent of voters on Tuesday supported gun control measure called Initiative 594, which was designed to close the "gun show loophole." The measure requires criminal background checks for those purchasing firearms at gun shows or over the internet.
Why isn't this good news getting more attention: RT @PaladinCornelia Gun control wins in WA http://t.co/bUhIlG5Efg#MomsDemand#YesOn594

— bradmeacham (@bradmeacham) November 6, 2014
Background checks are already required for those buying guns at federally licensed firearm dealers, but the passage of 594 marks a significant victory for the state's gun-control movement, which was launched after the mass murder of first graders in a Newtown, Connecticut elementary school.
"As the first state to pass this by popular vote, Washington has sent a message of hope to other states that progress is possible: We can act to prevent gun violence," Seattle Mayor Ed Murray told the Seattle Post Intelligencer. "Our goal has never been about finding a single solution that will end gun violence once and for all. Instead, our goal has been to enact a sound system of common sense rules that can, by working in concert, make an enormous difference."
READ MORE:Gun manufacturer Beretta moves to Tennessee, blames Maryland's gun laws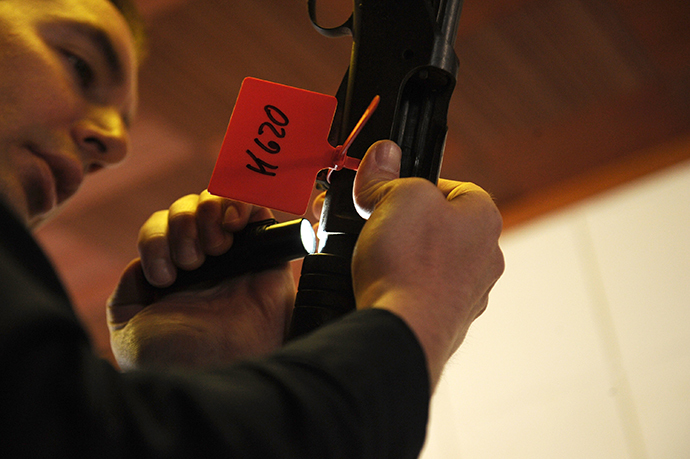 The campaign in the state was supported by over $10 million from a number of sources, including Bill and Melinda Gates and Everytown for Gun Safety (a group launched by former New York City Mayor Michael Bloomberg).
"It is no secret that Washington was a Petri dish (for other states)," said Dave Workman, a pro-gun rights journalist in the Seattle area to the Seattle PI. He said about half of America's states allow citizens — or well-financed interests — to bring initiatives and referendums to the ballot. "Activists in those states have been waiting for Bloomberg and his group coming over the horizon."
The National Rifle Association had a rival measure on the ballot, which got 44 percent of the vote, and would have prohibited the state from enacting any gun-control measure not a part of federal law.
"If he (Bloomberg) is successful in this ballot initiative in Washington, we are very concerned that he will replicate this across the country, and we will have ballot initiatives like this one across the country," Catherine Mortensen of the NRA told The Olympian.
READ MORE: DC ban on carrying handguns is unconstitutional, federal judge says
Washington State Gun Control: Voters Approve Ballot Initiative To Expand Background Checks http://t.co/2llfF1WmWxpic.twitter.com/UFGKDHepLo

— R.Saddler (@Politics_PR) November 5, 2014
Washington State has become something of a national pacesetter on major social issues in the US. It legalized physician-assisted suicide in 2008, recognized same-sex civil unions in 2009, and legalized (and taxed) recreational use of marijuana in 2012.
The measure is also noteworthy since, on the national level, Congress has been unwilling to take on the NRA and well-financed gun manufacturers to pass laws for tighter gun controls. Even in the wake of the Sandy Hook disaster, generally uncontroversial measures like universal background checks could not garner enough support to make it to President Obama's desk.
READ MORE:At least 100 children killed by unintentional shootings since Newtown, study finds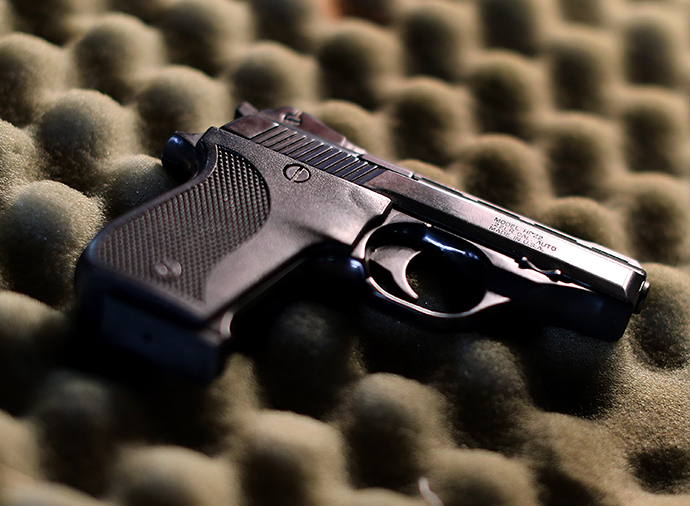 You can share this story on social media: