Gun manufacturer Beretta moves to Tennessee, blames Maryland's gun laws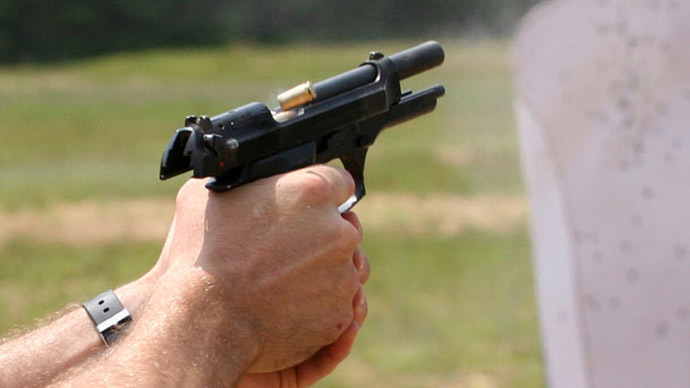 Italian weapons manufacturer Beretta is high-tailing it out of its home state of Maryland for the greener, more gun-friendly pastures of Tennessee. The arms company is the latest to leave a so-called 'blue state' for the south due to strict gun laws.
Beretta USA employs around 400 workers in its Accokeek, Md. factory, where it makes military, police, and civilian pistols. The company manufactures the service handgun for the US military, known as the M9 pistol. It also makes a broad range of firearms, including semi-automatic pistols, shotguns, hunting rifles, assault rifles, and submachine guns.
The world's oldest arms manufacturer, founded by the Beretta family in Italy in 1526, cited recently enacted firearms laws in the Old Line State, as well as the potential for more restrictions, in its decision to leave the home of its factory since 1977.
Following the 2012 shooting at Sandy Hook Elementary School in Newtown, Conn., Maryland banned 45 types of assault weapons and enacted fingerprint, photo ID, and training requirements. But Tennessee is moving in the other direction when it comes to gun control laws. This summer, a law went into effect allowing residents without carry permits to keep loaded guns in their cars, the Washington Post reported.
"While we were able in the Maryland House of Delegates to reverse some of those obstructive provisions, the possibility that such restrictions might be reinstated in the future leaves us very worried about the wisdom of maintaining a firearm manufacturing factory in the state," Beretta USA general manager Jeff Cooper said in a statement.
In a February op-ed in the Washington Times, CEO Ugo Gussalli Beretta explained the reasonings for opening a factory in Tennessee. At the time it was supposed to be an expansion – but now it will be a relocation.
"Unfortunately, as we were planning that expansion, Maryland's governor and legislature voted in favor of new regulations that unfairly attack products we make and that our customers want," he wrote. "These regulations also demean our law-abiding customers, who must now be fingerprinted like criminals before they can be allowed to purchase one of our products."
"We have seen these types of legislative proposals in Maryland before, and they never seem to reduce crime. Maybe this is because the proponents of such legislation blame the product instead of human misconduct," he added.
"But in any event, because of these new restrictions and the pattern of harassment aimed at lawful firearm owners we have seen in Maryland over the decades, we decided to expand our facilities in a state that shows more respect for citizens who exercise their Second Amendment rights."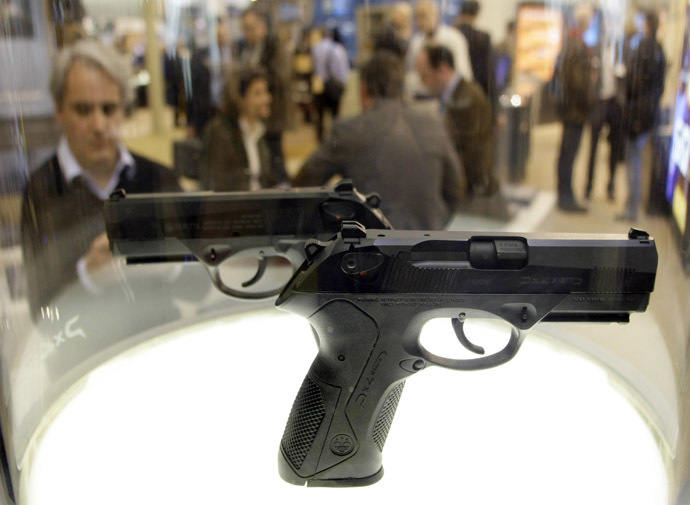 "It's political and economic," Brian Ruttenbur, an analyst with CRT Capital Group in Stamford, Conn., who closely follows the firearms industry, told The Tennessean.
Labor is cheaper in Tennessee than in Maryland, where the median household income is $71,122. The average income in Tennessee is $42,764, while the US average is $51,371. Also, states in the south also often offer big tax incentives for companies to create jobs there.
"These companies are saying, 'Why not go to a state that's not only friendly to our type of manufacturing, but also has a better tax rate and lower labor costs, with available skilled labor?' New York and Connecticut, like California, have priced themselves out of the manufacturing business," Ruttenbur said.
There's also a large flow of retiring soldiers in Tennessee looking for work, whom "manufacturers see as a great potential workforce," Bill Hagerty, the state's commissioner of economic and community development, told The Tennessean.
"Labor is a lot cheaper in the South, the restrictions are less, and there is more openness. And why not go to the South where you can manufacture all the firearms you want? Right now, South Carolina and Tennessee seem to be the most attractive," Ruttenbur said.
In Tennessee, Beretta will create 300 new jobs in its $45 million manufacturing and research-and-development facility, the company announced on its blog. The factory will be located in Gallatin, about half an hour northeast of Nashville. The M9 will continue to be produced in Maryland "until all current orders from the U.S. Armed Forces have been filled," the Washington Post reported.
"I think this growth wave — whatever caused the movement in this direction — is happening," Hagerty said. "These companies have to grow so they can thrive and compete. Logistics, efficiencies, supply-chain management all matter. We have been focused on the business fundamentals. It's down to the basics, whether they can locate here profitably. That's what drives their decisions."
Other gun manufacturers that are moving to the south from states with strict gun control include: New York-based Remington Arms is expanding in Huntsville, Alabama; Connecticut's O.F. Mossberg & Sons and Colt Manufacturing are both expanding in Texas; and others have moved to North Carolina, South Carolina, Kentucky, Pennsylvania, and South Dakota, The Tennessean reported.
Beretta will retain its administrative offices in Maryland, according to the Post.
You can share this story on social media: