Ebola vaccine research stalled by budget cuts - NIH director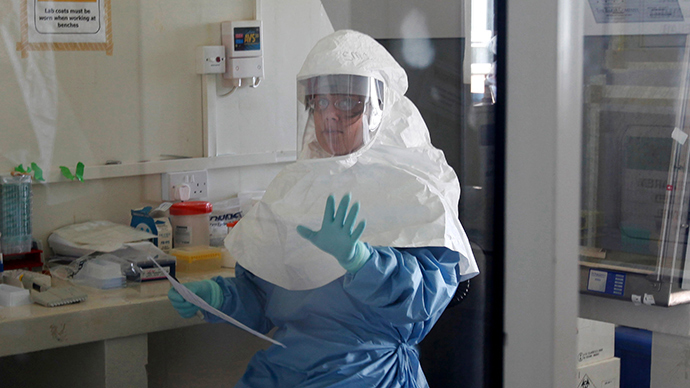 The United States would have had an Ebola vaccine ready by the time the virus had traveled across the Atlantic Ocean from West Africa if not for budget cuts that prevented scientific research, according to a top US health official.
"Frankly, if we had not gone through our 10-year slide in research support, we probably would have had a vaccine in time for this that would've gone through clinical trials and would have been ready," National Institutes of Health (NIH) Director Dr. Francis Collins told The Huffington Post. NIH is the United States government's primary biomedical and health research arm
Insufficient funding has not only hindered efforts for a vaccine - which Collins said NIH has worked on since 2001. Therapeutic measures to fight the virus, also "were on a slower track than would've been ideal, or that would have happened if we had been on a stable research support trajectory."
"We would have been a year or two ahead of where we are, which would have made all the difference," Collins told Huffington Post on Friday, two days before a Dallas nurse who had treated Ebola patient Thomas Eric Duncan at Texas Health Presbyterian Hospital wasconfirmed to have contracted the virus.
Funding for the NIH has gone up just over $1 billion in the past decade, before adjusting for inflation, from $28.03 billion in fiscal year 2004 to $29.31 billion in FY 2013. Meanwhile, spending for a sub-agency known as the National Institute of Allergy and Infectious Diseases has fallen slightly since FY 2004 to $4.25 billion.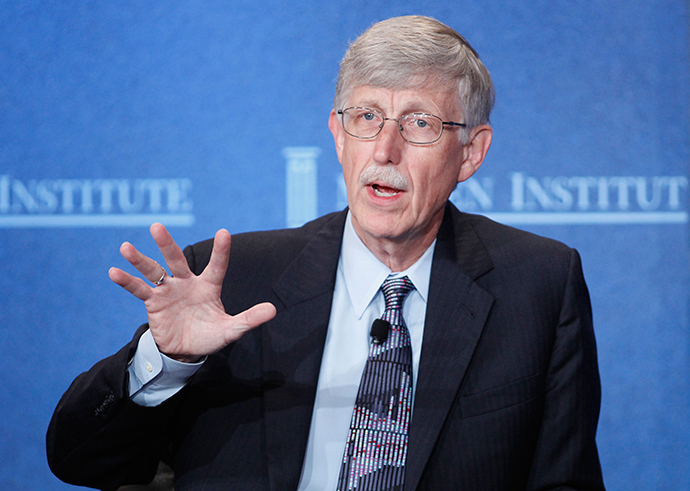 Stagnant budgeting on research for the likes of infectious-disease vaccines has left NIH and other health agencies grasping for viable solutions as the current Ebola outbreak that began in West Africa threatens to spread further.
Emergency funding?
The latest Ebola crisis - which has claimed at least 4,000 lives, mostly in the West African countries of Liberia, Guinea, and Sierra Leone - has yet to compel lawmakers in Washington to approve emergency funding.
"Nobody seems enthusiastic about that," Collins said, thoughlegislation has been introduced to boost the NIH budget up to $46.2 billion by 2021.
In the meantime, he said NIH has had to "take dollars that would've gone to something else and redirect them to [Ebola]."
Collins said the best outlook now would be for a clinical trial to begin in December, which it would then take another few months to determine if the drug actually worked.
"If we wait that long to solve this, we will have basically failed with the more traditional measures of contact-tracing to get this epidemic under control," he said, referring to efforts outside of vaccine research.
NIH's current Ebola vaccine has had positive test results, Huffington Post reported, yet research has been conducted on monkeys, not humans. Limited trials on people have begun in earnest. A vaccine is also being developed in Canada, though it is not quite as far along as NIH's drug.
The two "candidate" vaccines "have given very promising results in monkeys, but monkeys are not humans," Marie-Paule Kien, assistant director general for the World Health Organization, said last month according to AFP.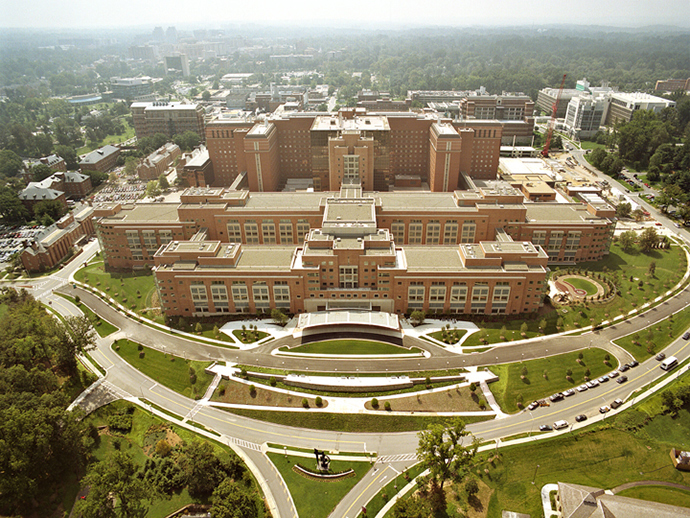 Collins said, though, that trials for potential vaccines cannot be rushed.
"Sometimes vaccines not only don't work, they make things worse," he said. "Look at the HIV step trial, where that vaccine not only did not protect HIV, it increased susceptibility because it did something to the immune system that made it more vulnerable. That could happen here too."
The experimental drug mixture known as ZMapp has been used to treat patients that have contracted Ebola, yet a low supply of it can be blamed on, again, a lack of funding.
"Had it not been for other shortages, we might very well by now know that it works and have a large stock of it," he said.
Other options like Brincidofovir, used to treat some virus carriers, including Duncan before he died on Oct. 8, could help some in the short-run, Collins said, but it is yet to pass adequate clinical trials.
Russia, meanwhile, recently announced that it will soon send to West Africa an experimental drug with 70 to 90 percent efficiency in fighting Ebola.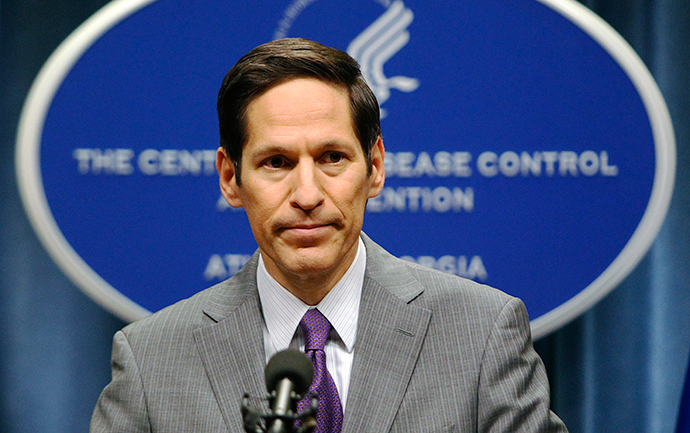 US outbreak 'not going to happen'
While the search for a vaccine is ongoing, with increased urgency with every passing day, Collins added that a mass outbreak of Ebola in the US is highly unlikely.
"Certainly there's been a lot of fear [in the] response from people who are probably at essentially zero risk, that this might somehow take over our country, which is really not going to happen," he said.
"And despite all the assurances ... it still hasn't quite sunk in. There's still the cable news people who are whipping this up, and frankly sometimes using it for political purposes to sort of shoot at the government."
That's not to lessen the severity of the current Ebola crisis, the worst epidemic since the emergence of AIDS, Collins said in agreement with US Centers for Disease Control and Prevention chief Thomas Frieden. Still, any mention or comparison to AIDS, Collins said, deserves more context.
"More people will die today of AIDS than have died so far in the entire Ebola epidemic," he said. "We've somehow gotten used to that, and it doesn't seem to be so threatening or frightening. Certainly in the United States, another 50,000 people will get infected with HIV this year, because that's been sort of the steady number."
"How many more people will get infected with Ebola this year in the US?" he added. "I would guess you could count among the fingers of two hands, depending on what contacts of the guy in Dallas actually turned out to get infected."