'Ebola protocol in place': Suspected case transferred to Boston hospital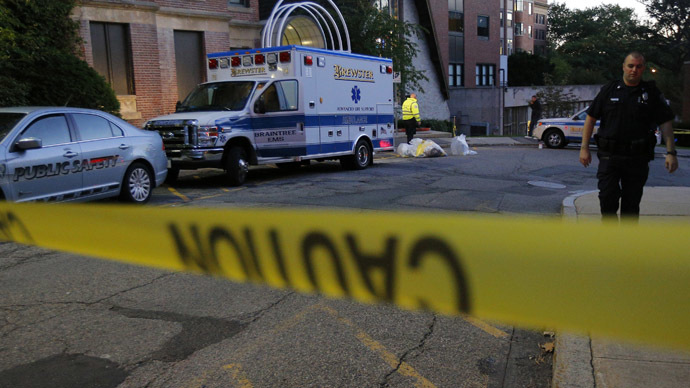 A hospital in Boston area's Braintree, Massachusetts has been briefly quarantined after a patient who recently travelled to Liberia was suspected of having Ebola. The patient showing some symptoms of the disease was transferred to another facility.
"Ebola protocol is in place," said fire department official Joe Zanca according to the Boston Globe.
READ MORE:Texas health care worker tests positive for Ebola, first to contract disease in US
The Harvard Vanguard Medical Associates clinic was quarantined out of precaution, officials said. The patient, who had recently travelled to Liberia was reportedly complaining of headaches and muscle aches, and was isolated outside of the facility.
"Out of an abundance of caution we immediately notified authorities and the patient was securely removed from the building and put into an ambulance now headed to Beth Israel Deaconess Medical Center," Harvard Vanguard Chief of Infectious Disease Ben Kruskal said in a statement.
POSSIBLE ebola patient isolated and transported out of Braintree medical center to Beth Israel in Boston pic.twitter.com/aEgTgdLhCu

— Brandon Gunnoe (@Brandon_Gunnoe) October 12, 2014
The authorities were notified of the incident and Harvard Vanguard said it will work closely with the Department of Public Health to determine the next steps, AP reports.
BETH ISRAEL OFFICIALS: First step is to determine if the patient is a possible Ebola case. #7News

— Mike Fahey (@michaelefahey) October 12, 2014
Beth Israel hospital officials said that first they need to determine whether there are grounds for suspecting the patient has Ebola and then he will be tested for the disease, 7News Boston reports. A team of doctors is prepared to take care of the patient if he is confirmed to have Ebola.
"There are no cases of Ebola in Massachusetts," the DPH spokeswoman Anne Roach told the Boston Herald, adding however that "DPH is only reporting on confirmed cases."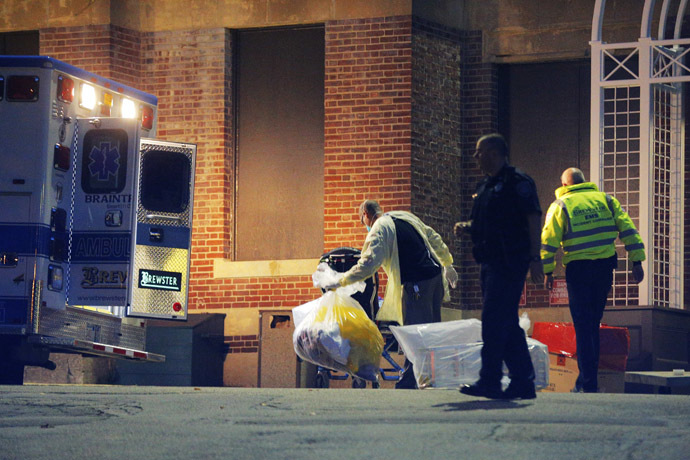 The Braintree Fire Department, Police Department, and Brewster Ambulance – as well as Hazmat crews, the Department of Public Health and Braintree Health Department – were all working at the scene during the brief evacuation.
The current Ebola outbreak is the worst on record of the disease, with a total of 4,033 deaths out of a total of 8,399 registered cases in seven countries as of October 8, according to the World Health Organization.
On Sunday, the Center for Disease Control and Prevention confirmed that a healthcare health care worker who helped treat Dallas Ebola patient Thomas Duncan, who died from the disease, has Ebola as well – becoming the first to contract disease in US.
You can share this story on social media: