'Thousands' of US visas issued to residents in Ebola-stricken countries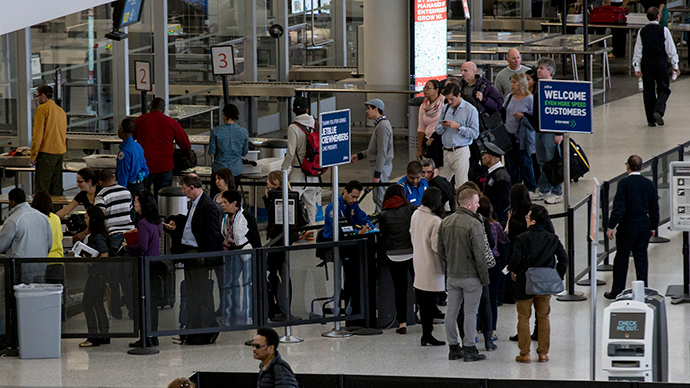 Worried about the outstanding number of American visas held by people in Ebola-stricken countries, a controversial immigrant studies group thinks the Obama administration should restrict travel to the United States.
READ MORE: First US Ebola patient was in contact with school-aged children - Texas governor
The Center for Immigration Studies (CIS) says there have been 13,500 visas issued to people in the three countries primarily affected by Ebola – Guinea, Liberia and Sierra Leon – and worries that contagious residents could potentially use those visas to seek medical help in the US and possibly trigger further outbreaks.

The controversial non-partisan group, which seeks immigration reduction in the United States, said on Wednesday that it used government statistics to draw its conclusion about the number of outstanding visas.

"Using 2013 non-immigrant visa issuance statistics and information on visa validity periods, I estimate that there are about 5,000 people from Sierra Leone, 5,000 people from Guinea, and 3,500 from Liberia who have valid non-immigrant visas to enter the United States," said Jessica Vaughan, policy director at CIS.
CIS' Vaughan also maintains that President Obama and "his immigration agencies have the authority and the responsibility to deny admission to any alien that has a communicable disease."
READ MORE: Ebola worse than HIV, SARS – UN official
Alarm over Ebola has increased in some circles since the US Centers for Disease Control and Prevention (CDC) confirmed on Tuesday that a man tested positive for the virus within the US.

"This is the first patient diagnosed outside of Africa to our knowledge with this particular strain of Ebola," CDC director Thomas Frieden said.

Since the Ebola outbreak in West Africa began, the death toll has risen to 3,338 of 7,178 registered cases, according to the latest figures from the World Health Organization.
READ MORE: Ebola diagnosed in US for first time – Center for Disease Control
You can share this story on social media: