Dallas Ebola patient has died, hospital confirms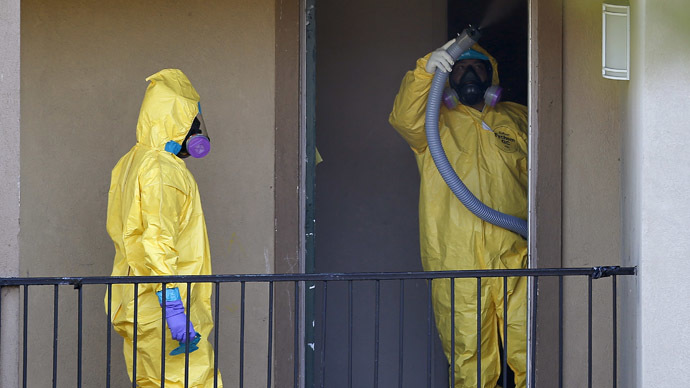 The Liberian national who recently became the first man to ever be diagnosed in the United States with Ebola died early Wednesday, a Dallas, Texas hospital said.
"It is with profound sadness and heartfelt disappointment that we must inform you of the death of Thomas Eric Duncan this morning at 7:51 am," Texas Health Resources said in a statement. "Mr. Duncan succumbed to an insidious disease, Ebola. He fought courageously in this battle. Our professionals, the doctors and nurses in the unit, as well as the entire Texas Health Presbyterian Hospital Dallas community, are also grieving his passing. We have offered the family our support and condolences at this difficult time."
BREAKING: Dallas Ebola patient Thomas Eric Duncan has died, hospital says pic.twitter.com/1Zb1SFjphy

— NBC Nightly News (@NBCNightlyNews) October 8, 2014
A North Texas CBS affiliate reported earlier Wednesday that Duncan, 42, was still in critical condition more than 10 days after he was first placed in isolation at the Dallas hospital. Duncan had traveled to the US from Liberia late last month and, despite seeking medical treatment upon arrival, was not quarantined until several days later.
This year's outbreak of Ebola had claimed a total of roughly 3,439 lives as of earlier this month, according to statistics from the Centers for Disease Control and Prevention published on October 3. A handful of Americans who contracted the disease abroad have successfully been treated before in the US, and a freelancer for NBC News is currently under the care of experts at a Nebraska hospital.
According to the World Health Organization, the fatality rate associated with Ebola averages roughly 50 percent, but has ranged from 25 to 90 percent in past outbreaks.
Duncan's liver function declined over the weekend, TIME Magazine reported on Wednesday, and doctors were still curious to see how the man would react to an experimental drug called brincidofovir that was approved on Monday by federal regulators to treat Ebola patients in exigent circumstances.
"What we saw was very painful. It didn't look good," Duncan's nephew, Josephus Weeks, told NBC News after visiting his uncle at Texas Health Presbyterian Hospital on Monday.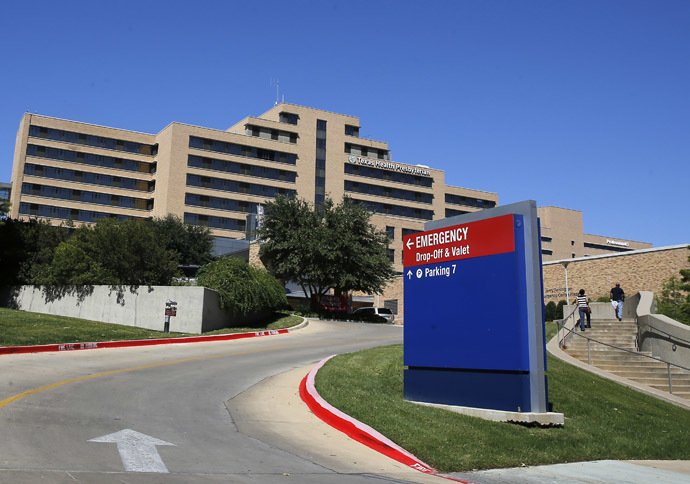 "I'm just praying my dad will make it out safely," Karsiah Duncan said at a news conference Tuesday evening. Family members who spoke to doctors that same day told Reuters journalists that Duncan was being sedated, his temperature was normal and his diarrhea had slowed.
Although no further cases of the often fatal disease have been discovered yet in the US, health officials in Texas were still monitoring 48 people on Wednesday who might have been previously exposed to the virus through Duncan.
"This is a very critical week," Dr. David Lakey, the Texas health commissioner, told the Associated Press. "We're at a very sensitive period when a contact could develop symptoms. We're monitoring with extreme vigilance."
Exercising on the side of caution, an American Airlines passenger was admitted to a hospital late Tuesday night and checked for Ebola after displaying flu-like symptoms on a flight from Dallas. Midland, Texas Public Information Officer Sarah Bustilloz told KOSA that it was"highly unlikely" the passenger had contracted the disease.
Meanwhile, civil rights activist Jesse Jackson traveled to Dallas this week to meet and pray with Duncan's family, as well as to urge the community to ostracize them.
"I'm concerned that they feel so alienated and so pushed away," Jackson told reporters. Indeed, members of diverse Dallas community where Duncan stayed for days with symptoms of the disease have already said they're being blamed for a potential outbreak based off of their immigrant status alone.
Elsewhere, Connecticut Gov. Dannel Malloy, a Democrat, declared a public health emergency roughly 1,500 miles away as a precautionary measure as Ebola fears spread outside of the Lone Star State.
"We are taking this action today to ensure that we are prepared, in advance, to deal with any identified cases in which someone has been exposed to the virus or, worst case, infected," Malloy said in a statement.
Last month, Duncan became the first person to be diagnosed outside of Africa with Ebola. On Tuesday, however, a Spanish nurse was confirmed to have caught the disease, likely from a patient she treated recently with substandard health procedures in place.
You can share this story on social media: