Blame game begins in US after nurse infected with Ebola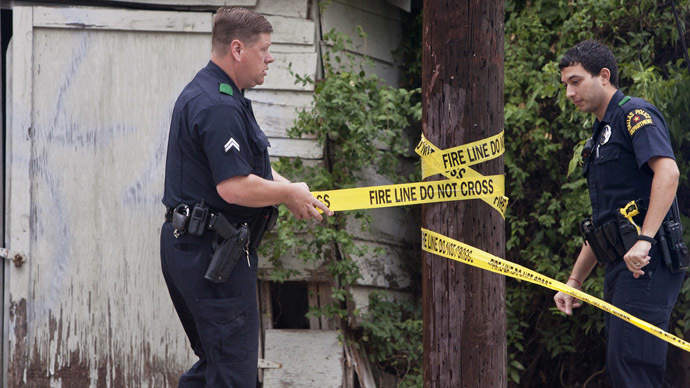 A leading US health official sparked controversy after saying it is "deeply disturbing" that a Dallas nurse became infected with Ebola while caring for a patient, arguing that many US hospitals are ill-prepared to handle the virus.
In America's first test case in dealing with Ebola outside of Africa, the US medical community has not performed as well as expected. A female nurse who cared for Thomas Eric Duncan, who arrived in the US last month from Liberia, became the first person to contract the disease inside the United States.
READ MORE: First to contract Ebola in US: CDC confirms Texas health care worker's diagnosis
Dr. Tom Frieden, director of the Centers for Disease Control and Prevention (CDC), blamed a break in protocol as the reason for the transmission.

"The healthcare workers who cared for this individual may have had a breach of the same nature," Frieden said in a press conference Sunday. "It is certainly very concerning and it tells us there is a need to enhance training and make sure protocols are followed.

"The protocols work… but we know that even a single lapse or breach can result in infection."

The worst Ebola epidemic in history, which has already killed over 4,000 people, broke out in West Africa in March. Since then, medical officials have been sounding the alarm that the disease may spread like wildfire around the planet.
CDC lab tests confirm that the healthcare worker at Texas Presbyterian Hospital is positive for #Ebola. http://t.co/uAa9QNFzID

— Dr. Tom Frieden (@DrFriedenCDC) October 12, 2014
Meanwhile, despite having had "extensive contact … on multiple occasions" with Duncan, who died on October 8 in an isolation unit, the Dallas nurse was reportedly not among the nearly 50 individuals being monitored for the disease, which has a 21-day incubation period.

"It's deeply concerning that this infection occurred," Frieden said. "We can't let any hospital let its guard down."

Frieden's comments sparked controversy among some medical officials, who argue that the transmission occurred due to a systemic failure, in that not all hospitals are prepared to handle such severe cases. Others questioned the timing of the criticism.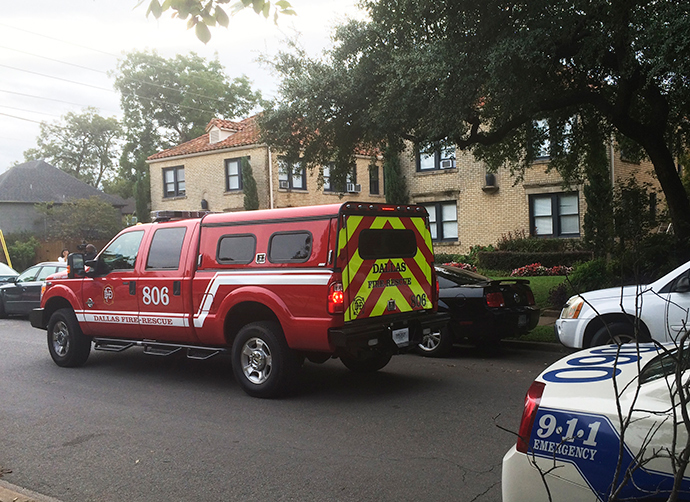 "You don't scapegoat and blame when you have a disease outbreak," said Bonnie Castillo, a registered nurse and a disaster relief expert at National Nurses United, as quoted by Reuters. "We have a system failure. That is what we have to correct."

Castillo blamed the problem on a lack of communication between the medical authorities and the thousands of medical facilities across the United States.

In preparation for an emergency, hospitals "post something on a bulletin board referring workers and nurses to the CDC guidelines. That is not how you drill and practice and become expert," she said.

CDC spokesman Tom Skinner said it may consider designating hospitals in each region to handle any Ebola cases.

"We've been doing a lot over the past few months, but clearly there is more to do," he said. "The notion of possibly transporting patients diagnosed with Ebola to these hospitals is not something that is out of the question, and is something we may look into."
In August, American doctor Kent Brantly recovered from the Ebola virus after contracting the deadly disease in Liberia. He was treated with the blood plasma of an African child who had survived the virus, as well as with the experimental drug, ZMapp. Another US doctor, Rick Sacra, also made a full recovery from the virus last month after receiving blood plasma transfusions from Brantly, in addition to another experimental drug called TKM-Ebola.
READ MORE: Scientists in Russia developing three Ebola vaccines – Health Ministry
Meanwhile, the Spanish nurse infected with Ebola, Teresa Romero Ramos, is in a stable condition and showing signs of improvement, the Spanish government has said.

Health official Fernando Simón told reporters that the presence of the virus in Ramos's blood appears to be decreasing. "We have high hopes that the infection is under control," he said.
You can share this story on social media: