Helicopter buzzes public road, shocks motorist driving in thick fog (VIDEO)
Published time: 4 Aug, 2018 15:24
Edited time: 5 Aug, 2018 07:36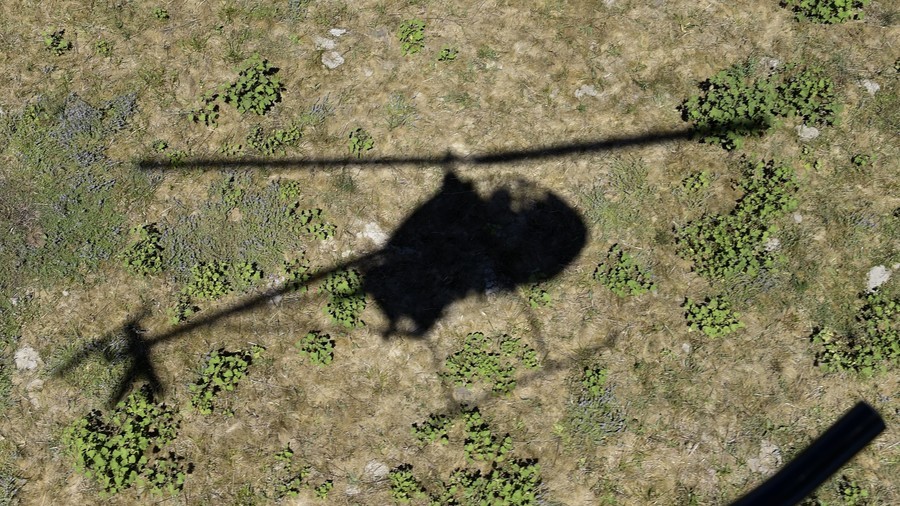 A trip through the Cumbrian countryside turned into a shock close call with a helicopter thought to belong to British special forces, as the huge aircraft was filmed flying surprisingly low in thick fog above a public road.
The dramatic moment the chopper suddenly emerged from the gloomy mists of the Lake District mountains was caught on camera by Brian Weatherall who was travelling through Kirkstone Pass, Cumbria at the time of the close encounter.
READ MORE: 18 people killed in helicopter crash in Russia (VIDEO)
In a post on Facebook, he said the aircraft looked like a special forces helicopter nicknamed 'Blue Thunder' by the Special Air Service.
Footage of the close encounter reveals just how close the aircraft came to the roadside, with Weatherall putting his foot down on the brakes once the helicopter emerges from the murky canopy of fog.
"Woah, a massive helicopter," a shocked Weatherall says as the large, low-flying chopper passes by his vehicle.
"Dear me. That's not something you see very often," he added. Weatherall's video has since been viewed more than 130,000 times, with many speculating why the helicopter was flying so low to the ground.
READ MORE: 22 injured as helicopter blows tent over at California military base
"They were probably using the road as a guide to get back to base," one person said.
"The pilot made a judgement call to follow roads rather than fly into a mountain," another commenter stated.
Like this story? Share it with a friend!