22 injured as helicopter blows tent over at California military base
Published time: 19 Jul, 2018 06:57
Edited time: 19 Jul, 2018 07:46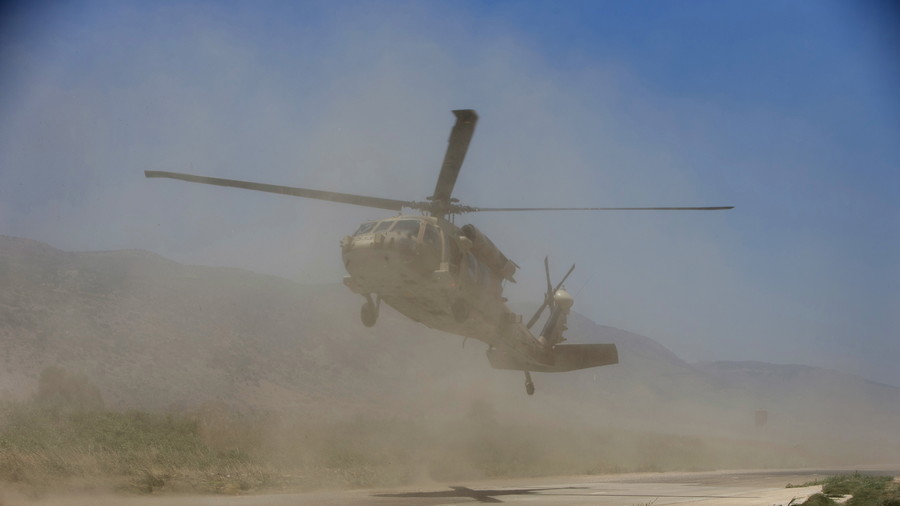 Strong wind from a landing helicopter has caused a tent structure to collapse at Fort Hunter Liggett in California, injuring at least 22 people. No fatalities have been reported.
A US Army UH-60 Blackhawk helicopter's rotor wash blew a tent over around 9:30pm on Wednesday. The incident occurred during an annual reserve drill – Combat Support Training Exercise (CSTX) – according to the military.
"First responders on site report there are 22 injuries. The majority of injuries are minor and are being treated on site," the base said on its official Facebook page. Four of the victims were sent to hospitals, and two of them were evacuated by air.
The base said that it is "not currently authorized" to release data on the condition of the injured soldiers. It also has not identified the victims.
We understand the concern friends and family have for their loved ones training at Fort Hunter Liggett. The Garrison is not currently authorized to release personal information regarding the condition of injured Soldiers. There are 22 confirmed injures and NO FATALITIES. 1/2

— Fort Hunter Liggett (@FtHunterLiggett) July 19, 2018
Fort Hunter Liggett is the largest United States Army Reserve command post, covering 167,000 acres (around 676 square kilometers). Last year, a civilian contractor was killed after being hit by a Humvee at the base.
Think your friends would be interested? Share this story!