AfD local leader takes heat after calling 'hero' who tried to kill Hitler 'traitor & coward'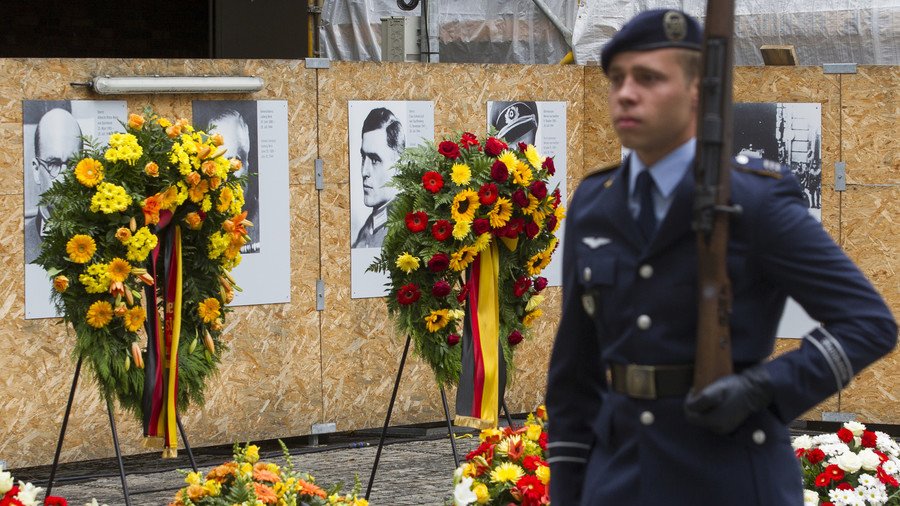 An AfD local leader was lambasted on social media – and by his own party – after calling Claus von Stauffenberg, a man who lead a plot to assassinate Adolf Hitler a "coward" and a "traitor."
Von Stauffenberg led a group of Wehrmacht officers in the unsuccessful attempt to kill Hitler along in late July 1944 during 'Operation Valkyrie.' He was executed by firing squad after the failed bid. In modern Germany, many regard Von Stauffenberg, one of the central figures of the German Resistance, as a hero.
Yet Lars Steinke, the head of the youth wing of the Alternative for Germany (AfD) in Lower Saxony, countered that view in a blunt statement, saying for him the officer was "an enemy of the German nation" and his "personal enemy."
During a private Facebook discussion, cited by local media, Steinke suggested that Von Stauffenberg's action actually represented "a shameful attempt of a coward" who "wanted to save his own skin in front of the advancing victors."
Doubling down on that, the politician claimed: "Stauffenberg was a traitor who was ready to sacrifice millions of lives without any notable benefit for the German nation."
Steinke argued that the war was not against Hitler, but against Germany. Hence, "wiping out" the Nazi leader would not have stopped the bloodshed. He even claimed the consequences of a successful assassination of Adolf Hitler would have been even more grave than what transpired.
The politician caused quite an uproar on social media, even among his own fellow party members. According to AfD Federal Spokesman Joerg Meuthen, Steinke's comments were "completely unacceptable" and "reveal an absurd understanding of history and have absolutely no place whatsoever" in the party. The politician promised that AfD's federal board will view the matter next week.
READ MORE: Legendary Nazi hunter endorses far-right German party, then changes his mind (VIDEO)
AfD Co-Leader Alexander Gauland went even further, calling Steinke's remarks "bottomless nonsense." "Stauffenberg is a hero of German history. Steinke has disqualified himself from the AfD. He should be excluded," Gauland noted.
Steinke then took to Facebook to apologize for his outburst, saying that his statements "were far too harsh and attacking," and vowing not to write such things again. "I would like to stress that I did not want to attack the resistance against Adolf Hitler," he said.
However, his apologies couldn't contain the storm of negative comments on social media. Von Stauffenberg's "goal was that people like you have no place in the political landscape," one angry person wrote.
Steinke's Facebook page was swamped with furious comments, including "Shame," "You should think, then write" and "You should resign immediately."
Think your friends would be interested? Share this story!
You can share this story on social media: