NYT hires tech expert who tweeted about 'dumb white people', conservatives up in arms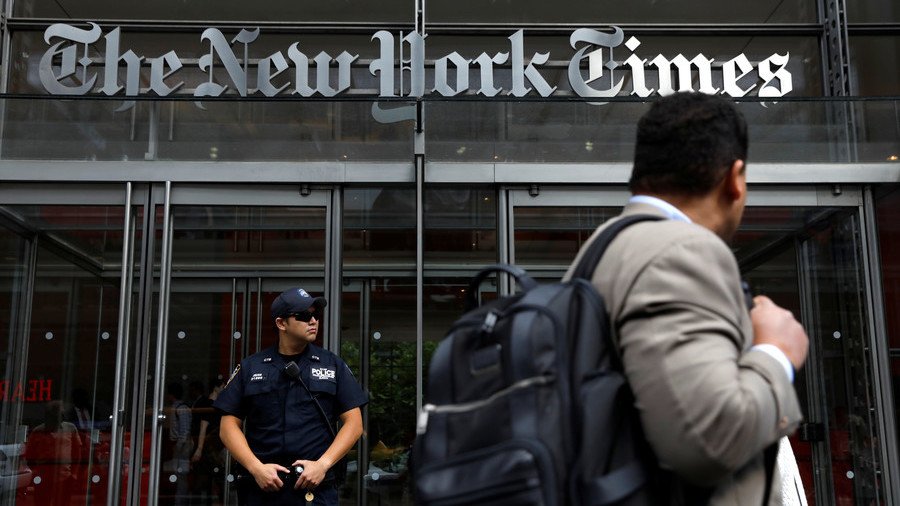 The New York Times has stood by its decision to hire Sarah Jeong, a tech journalist with a record of using racist slur on social media, justifying it as 'anti-harassment' speech. Conservatives accused the newspaper of bias.
The US newspaper of record announced Wednesday it hired Jeong to join its editorial board. The decision triggered a storm on the social media, as users and outlets on the conservative side of the political spectrum cited the Asian-American reporter's string of insulting tweets directed at white people.
Critics pointed out that any white person using the same language to describe another ethnic group would have lost his career – and did, as was the case with Roseanne Barr, whose rebooted TV show was cancelled over a racist tweet she posted. According to some commenters, the fact that The Times hired Jeong proved that liberals were perfectly fine with racism as long as it targeted white people.
Amid the backfire, Jeong explained that her tweets were meant as "satire" directed at people targeting her online with hate speech. "I deeply regret that I mimicked the language of my harassers. These comments were not aimed at a general audience, because general audiences do not engage in harassment campaigns," she said in a statement.
The Times stood by its decision to hire Jeong, saying her style of dealing with attackers in the past was not a reason not to appreciate her expertise in technology issues. "She sees now that this approach only served to feed the vitriol that we too often see on social media. She regrets it, and The Times does not condone it," the newspaper said, adding that the management was "confident that she will be an important voice for the editorial board moving forward."
There were also supporters of Jeong's journalism as well as her style of debate with detractors.
In February, the Times hired another female essayist and journalist covering tech news as a contributor to editorial page. But unlike Jeong, Quinn Norton was fired shortly afterwards, after her history of controversial statements on social media as well as friendship with white supremacist Andrew "Weev" Auernheimer were brought to light.Responding to criticism, Norton argued that her online profile was a "doppelganger" of herself and defended her relationship Auernheimer, saying confronting terrible friends in an attempt to change them was the right thing to do, as opposed to denouncing them.
Like this story? Share it with a friend!
You can share this story on social media: