As May picks the NHS over defence, is the UK government really worried about Russia?
Published time: 22 Jun, 2018 15:29
Edited time: 23 Jun, 2018 14:18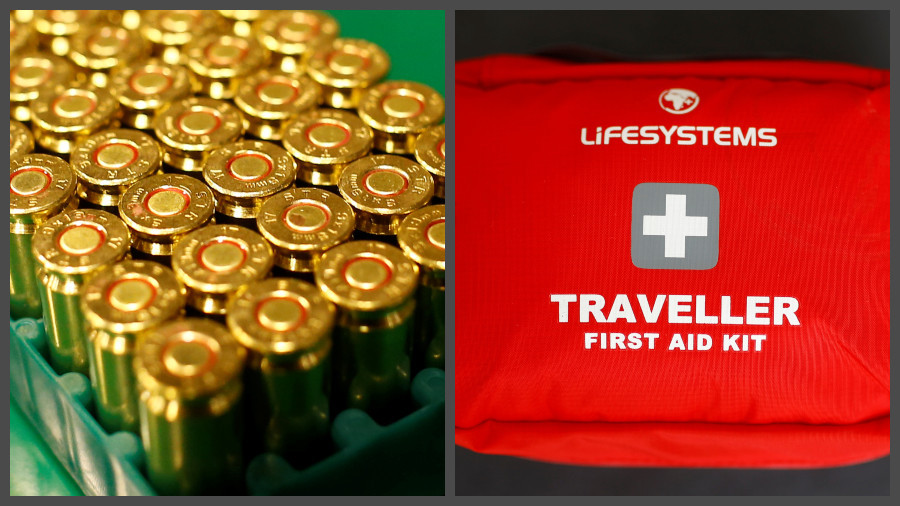 Theresa May's insistence that the MoD keeps costs low in favor of pumping more cash into the NHS shows the government is more concerned about getting votes at home than a looming threat of war with Russia you hear so much about.
You've got to hand it to Gavin Williamson though, he did his best. Since being promoted from chief whip of the Conservative Party to running the Ministry of Defence last November, he's been busy scaring the British public into believing they could go to war with a nefarious Russia at any moment.
On Tuesday, a tense meeting with the prime minister and chancellor saw the defence secretary told that there would be no extra funding provided by the treasury to plug a potential £20 billion funding hole in the department.Tough decisions will have to be made.
Taking to the pages of The Times on Thursday in an article entitled 'Nato members can't rely on the US to pick up the bill,' he talked about the importance of the UK's current role in deployments in Estonia and Poland.
More importantly for the cash hungry Williamson, he called for NATO allies to continue to push for greater defense spending, adding that "Europe cannot expect to outsource its defences to American taxpayers," urging fellow members of the alliance to continue to move towards spending at least two percent of GDP on defense.
Williamson hasn't been alone in calling for more cash. May's denial of more funds for the MoD reportedly sent "shockwaves" through the military establishment, according to the Financial Times. During the meeting, the new Chief of Defence Staff Sir Nick Carter – who has regularly warned of war with Russia – laid out the possible threats the UK is facing, particularly focusing on Russia.
Fellow MPs too have joined Williamson in giving grave warnings about Moscow. The day prior to Williamson's Times tirade, Armed Forces Minister Mark Lancaster MP warned a conference hosted by the Royal United Services Institute (RUSI) that Russia wasn't afraid of getting "its hands dirty" when it came to the possible use of "hard power" in the future.
READ MORE: Good news for Gavin Williamson? Donald Trump to heap pressure on UK to hike NATO spend
The Defence Select Committee is also backing an increase in funding: A report launched this week recommended the UK ups its defense spending to at least three percent of GDP to beef up conventional warfighting capabilities in a bid to counter threats, including war with Russia.
But the ongoing noise and politicking led by Williamson and echoed by MoD ministers and hawkish backbenchers has started to grate on the prime minister and treasury, one official recently told The Guardian. The source added that while May and Chancellor of the Exchequer Philip Hammond were sympathetic to the need of the military, they had become irritated by Williamson's tactics.
While Downing Street has committed to remaining a "tier one" military power, maintaining its current 2.1 percent GDP spending level, the refusal of more cash to the MoD will leave Williamson with some tough decisions ahead of a defense spending review of how best to use the funds available and cut the department's deficit.
Instead, May announced that £20.5 billion would be made available for the NHS over the next five years – no irony lost that it's the same amount of money currently giving Williamson sleepless nights – which begs the question: Just how concerned is May really about the threat of war with Russia, when issues closer to home – clashes over Brexit and questions over her leadership – are giving her sleepless nights of her very own?
Think your friends would be interested? Share this story!