Billionaire Branson's Virgin Care successfully sues NHS for £2m in public money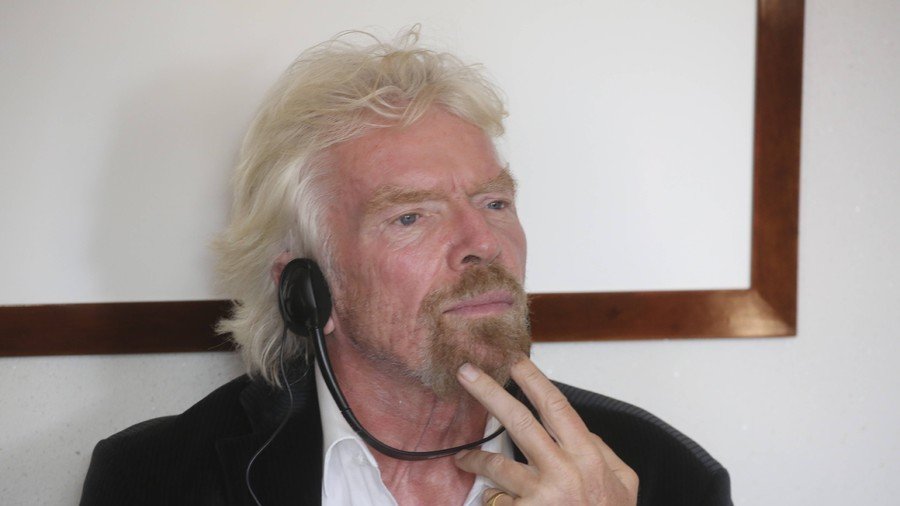 Sir Richard Branson's Virgin Care group has successfully sued the NHS, after losing out on an £82m contract to provide children's healthcare services in Surrey – pocketing £2m of public money in the process.
The billionaire business magnate's Virgin Care firm began High Court proceedings against NHS England, Surrey County Council and the Clinical Commissioning Groups (CCGs) in November 2016. They did so for what they saw as "serious flaws in the procurement process" to secure a large contract to provide children's medical services in Surrey.
It's been revealed that they secured an out-of-court settlement in November 2017 that totalled £2m, reports the Daily Mail.
Newly-released accounts show that NHS England and six CCGs paid Virgin Care £1.565 million. Surrey County Council handed Branson's group £440,000 and at least £243,000 more was diverted from frontline NHS services to pay for legal fees.
The £82m contract was handed to in-house NHS providers and a social enterprise firm last year. Virgin Care took a case to court and secured an out-of-court settlement in November.
Virgin Care acquired £1 billion of NHS contracts in 2016/17 as £3.1 billion of healthcare services were privatized. Branson's healthcare group has more than 400 NHS contracts, including GP practices, in total.
Labour's Shadow Health Secretary Jon Ashworth criticized the influence of private companies such as Virgin Care in the NHS, saying ultimately it's the public that lose out.
He told the Daily Mail: "Constant tendering, procuring and contracting out of services wastes taxpayers' cash. By taking this legal action, the NHS is forced to pay out again instead of putting that money into patient care."
Health Secretary Jeremy Hunt, who is MP for South West Surrey, at the time of Virgin Care having secured a payout, responded by saying: "No one comes out of this episode well – neither the NHS for getting itself into a position where it loses a legal case, or Virgin for taking a case to court that means money is diverted from frontline services."
A Virgin Care spokesman said: "Our stated preference throughout remained not to be paid damages but that the process be re-run properly in the interests of local families and the frontline staff.
"Contrary to reports, no money has been pocketed by Virgin Group or Sir Richard Branson and we continue to invest funds in the frontline NHS services we deliver. We took this action because we were concerned that there may have been serious flaws in the procurement process."
Guildford and Waverley CCG, which represented all eight commissioning bodies, denied any irregularities in the procurement process which they oversaw, insisting correct protocols had been followed.
Responding to the ruling, a spokesman for the CCG said: "The parties are pleased to confirm that an agreed resolution on the litigation concerning the Surrey children's procurement has been reached to a satisfactory conclusion for all parties with detailed terms confidential to the parties."
Like this story? Share it with a friend!
You can share this story on social media: