Massive defense spending hike is 'only solution' to tackle a 'resurgent Russia' – MP report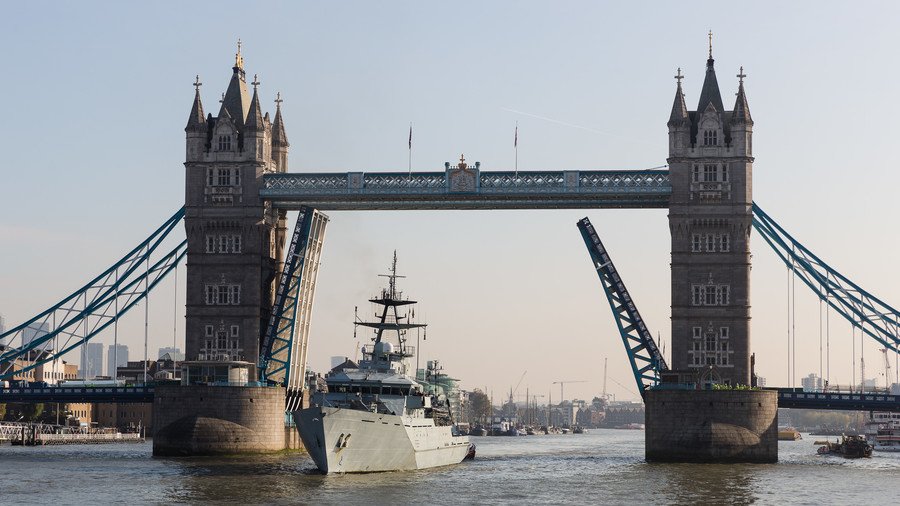 Hawkish British MPs recommend the government increase spending on defense to three percent of GDP – exceeding NATO's two-percent target. The measure is being billed as "the only solution" to tackling threats like Russia.
Compiled by MPs of the Defence Select Committee, the 'Beyond 2 per cent' preliminary report into the Modernising Defence Programme (MDP), has called for an increase in funding from the treasury to the tune of an extra £17 billion (US$22.5 billion), if the Ministry of Defence (MoD) is to fill existing financial "black holes," according to the committee's chairman, Julian Lewis.
"Defence is constantly described as the first duty of government," he said.
"The MDP is the government's opportunity to show that it means what it says."
Arguing that the current spending regime as "far too low," the report identified a slew of capabilities that are in need of modernization: greater anti-submarine warfare capabilities; layered anti-air defense systems; upkeep and increase of personnel levels; more warships; and an upgrade in artillery and vehicle mounted anti-tank weapons that are so antiquated, they put the British Army "at serious risk of being outgunned by its Russian counterpart."
The calls come as the UK is one of only five NATO member states to meet the alliance's minimum requirement of defense spending of two percent of national income. According to figures provided by Defense News, the UK's current spending on defense is 2.28 percent of GDP, ahead of France (1.96 percent), Italy (1.35 percent), Spain (1.03 percent), and Germany (1.35 percent).
But figures provided by the House of Commons Library found that between 2010 and 2015, the Ministry of Defence's budget had fallen by £8 billion in real terms.
Backing Defence Secretary Gavin Williamson, MPs of the committee said that a spending hike was necessary as the failure to finance the military on a sustainable basis makes it "very difficult" to have a long-term defense strategy, according to the BBC.
Williamson has indicated he will demand more money from the treasury if the MDP review into MoD modernisation plans deems it necessary.
READ More: £100m F-35 just guarded by picket fence in RAF Norfolk field in latest gaffe to hit fighter jet
But while the BBC account of the Defence Select Committee review points to a need for more conventional defense assets, the £20-billion funding gap facing the MoD mainly stems from big ticket items such as earmarking £31 billion for the new submarines that will carry its Trident nuclear deterrent, and two new aircraft carriers due to be operational from 2023.
In order to cut the gap, the MoD could decrease the number of F-35 fighter jets it plans to purchase. Costing £100 million per plane, cheaper alternatives such as BAE's Eurofighter Typhoons could plug the capability gap at a lower price.
READ MORE: Top Tories attended ultra-secretive US neo-con event that displayed 'sci-fi weapons'
A review on how the MoD would plug this gap, the MDP, was expected ahead of a big NATO powwow in Brussels from July 11-12. However, according to the Guardian, the final product is looking to "be a messy compromise" that sets to highlight the "threat posed by Russia while ducking politically and financially difficult decisions about the size of the army, equipment orders and other issues until later this year or beyond."
With former military men such as Leo Docherty and Johnny Mercer MP on the select committee, 'Beyond 2 per cent' may offer the MoD a way to secure more cash without compromising on big ticket capability.
Think your friends would be interested? Share this story!
You can share this story on social media: