£100m F-35 just guarded by picket fence in RAF Norfolk field in latest gaffe to hit fighter jet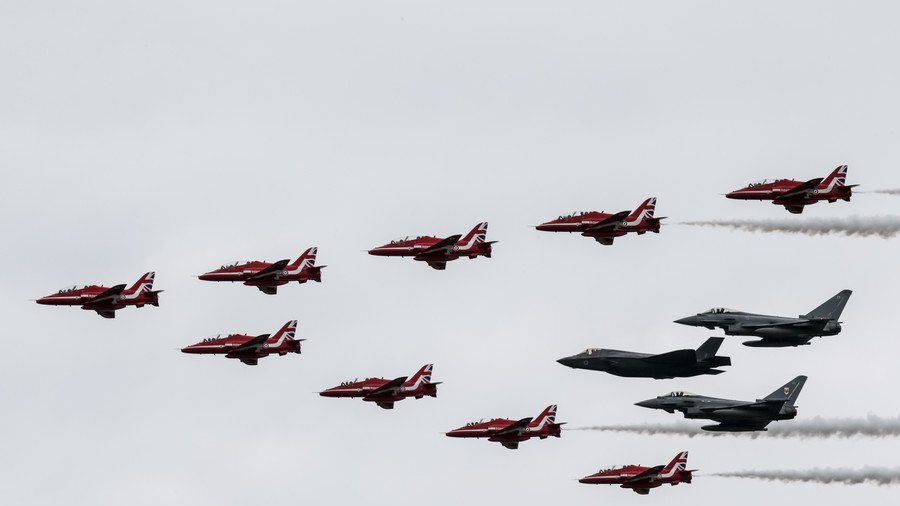 Four of the RAF's new multi-million pound F-35 jets are being guarded by just a 5ft picket fence, a former SAS source said. It is the latest embarrassment facing the government over its acquisition of the US-manufactured jets.
The jets landed at RAF Marham in Norfolk last week, but the safety of the fighters – deemed the most expensive aircraft of it's kind in the world – has been called into question as the end of the runway on which they reside is reportedly surrounded by low wooden fencing.
Lockheed Martin, the jet's manufacturer, originally put the fighters' price at around £100 million ($134 million) each. According to a recent report by the Times, however, the cost could be as rise much as £150 million ($200 million). It is understood the increase is due to parts needed to solve problems that were identified with the original design.
To makes matters worse it looks like anyone could easily pinpoint the location of the picket fence as directions have allegedly been posted online. The rest of the base, however, is surrounded by 18ft barbed wire fences.
Former SAS soldier Robin Horsfall told The Sun: "A team of commandos could get over that fence and destroy all the jets in one night.
"This is another reflection of the poor standards and lack of investment in armed forces.
"The Ministry of Defence hasn't got the troops to defend the airfield or the money to put in fences."
Britain is set to buy 138 F-35s, and it is claimed that the program will deliver game-changing military capabilities for the UK.
An RAF spokesman told MailOnline on Monday: "As a matter of policy neither the RAF nor the MoD discuss security measures at our units.
"However, we can confirm that security measures in place are robust and multi-layered and are not solely dependent on perimeter fencing."
If you like this story, share it with a friend!
You can share this story on social media: