SNP MPs blast Trident nuclear program 'white elephant' after warning on MoD funding gap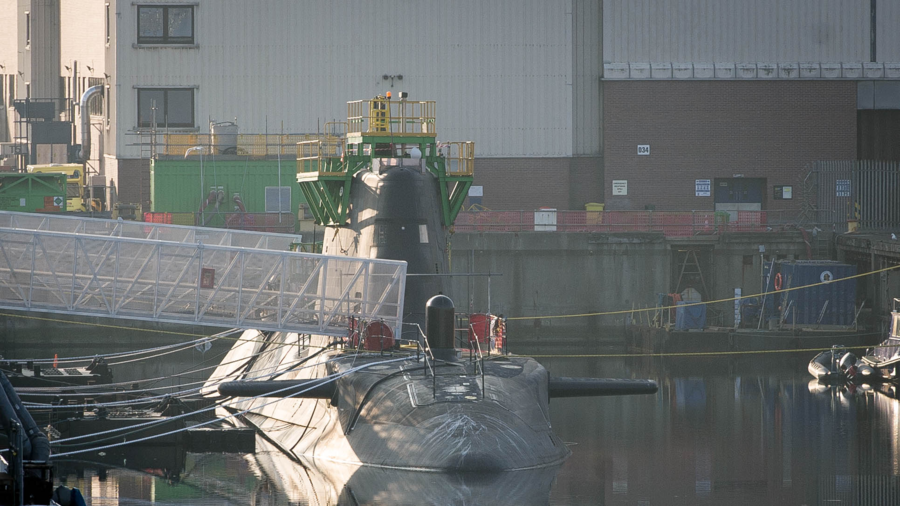 An MP from Scottish Nationalist Party (SNP) has accused previous Labour and Tory governments of burying "their heads in the sand" when it comes to defense procurement, and hit out at the 'white elephant' Trident nuclear program.
Glasgow South MP Stewart McDonald, the SNP's spokesperson on defense, made the comments as a new Public Accounts Committee report warns of a potential Ministry of Defence funding gap of as much as £21 billion ($28.5bn).
According to the Public Accounts Committee, defense chiefs' procurement plans for fifth-generation fighter jets, warships, and submarines are unrealistic, with the report maintaining that it is "highly skeptical" that July's planned MoD defense review will successfully plug the funding gap.
MPs involved in the report drew data from public spending watchdog, the National Audit Office, and identified a hole of between £4.9 billion ($6.7bn) and £20.8 billion ($28bn) in a £180 billion ($244bn) plan to buy military equipment.
McDonald added that the "glaring white elephant that is draining resources left, right and center, is the Trident nuclear program."
His Westminster colleague Carol Monaghan, who speaks for the SNP on education, armed forces and veterans aid, also took aim at Trident. She tweeted that the UK's "conventional defences are cut to the bone and we are embarrassingly reliant on allies to patrol our coasts. Yet our obsession with #Trident continues."
Trident is the UK's nuclear missile deterrent which consists of four Vanguard-class submarines, each armed with 16 Trident II D5 ballistic missiles capable of carrying up to eight nuclear warheads. Over the course of the system's lifespan, the Government plans to spend £31 billion ($42bn) spread over 35 years with a £10 billion ($13.5bn) contingency by replacing these subs with four new Dreadnought-class submarines.
In 2015, Reuters claimed the Trident program would cost as much as £167 billion ($227bn) over its 30-year lifespan, a claim refuted by the then Defence Secretary Michael Fallon. The MoD claims that decommissioning Trident would cost around £4 billion ($5.5bn) over several years.
While Tory MPs - the exception being Crispin Blunt - backed the Trident system's renewal as a key part of the UK's defense in a 2016 Commons vote, the Labour Party has been split on the issue with leader Jeremy Corbyn a long-time advocate of nuclear disarmament. This has led to claims, by many on the right, that he is weak on defense.
Other parties opposing Trident renewal, in addition to the SNP, are the Green Party, the Liberal Democrats, Plaid Cymru, Sinn Féin and the Social Democratic and Labour Party (SDLP).
In addition to Trident, the MoD's ten-year spending plan which runs to 2027, also includes goodies such as Type 26 Global Combat Ship, at least 48 aircraft of an eventual 138 units as part of the US-led F-35 Lightning II Joint Strike Fighter program, as well as enhancements to its chemical, cyber, and electronic warfare capabilities.
In January, the National Audit Office warned that the MoD's spending plan was "relying on ambitious savings to fund" procurement, adding that their was also a "lack of transparency on the full amount of savings included in the plan and the Department does not have evidence to support all the savings it has claimed to date."
Sell-offs to date include the Royal Navy's old flag-ship vessel, HMS Ocean, which Brazil snapped up for £84 million ($114mn). Ocean had previously provided a security role at the 2012 London Olympics as well as providing hurricane support in the Caribbean in 2017.
Like this story? Share it with a friend!
You can share this story on social media: