'Shock waves' at MoD after PM questions UK's role as 'tier-one' military power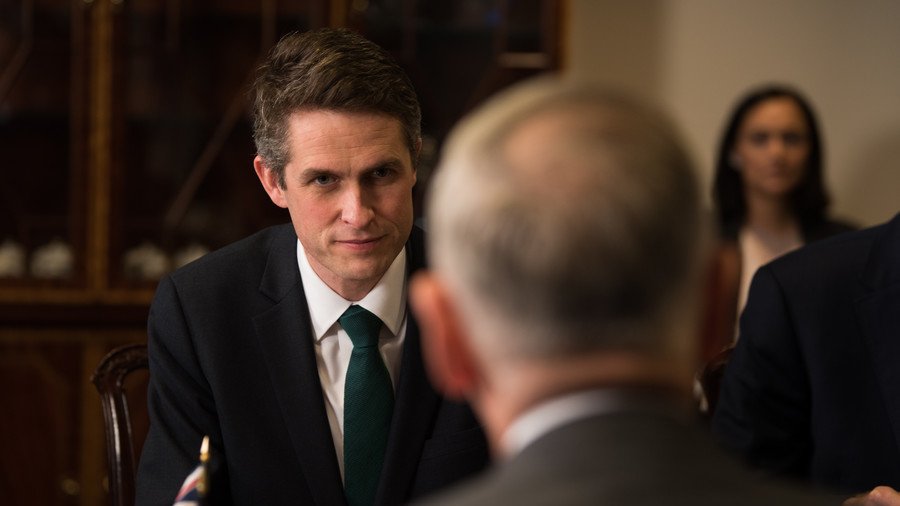 Comments made by Theresa May have sent "shock waves" through the MoD after the PM asked the ministry to justify Britain's role as a "tier-one" military power amid escalating rows over funding increases.
First reported in the Financial Times, May allegedly threw down the gauntlet to Defense Secretary Gavin Williamson on Tuesday during a meeting attended by Chancellor of the Exchequer Philip Hammond.
One defense official claimed that the PM's intervention caused such a stir within the ministry that some staff had "their head in their hands" upon learning that May had questioned Britain's future as a leading military power.
During the meeting, May told Williamson to go and rethink the capabilities required for a modern military force, and to focus more on Britain's cyber-warfare capabilities and its capacity to counter new threats, including Russia, according to the FT.
Downing Street, meanwhile, has dismissed the narrative coming out of the MoD, which suggested that May was looking to downgrade Britain's military. It did confirm, however, that she had challenged Williamson's plans for future defense spending.
Calling it "categorically untrue to suggest that the UK's current position as a leading defense nation is somehow in question," a spokesman for the prime minister maintained that May remains "strongly committed to the United Kingdom's armed forces and to maintaining their strength and their ability to deter and, where necessary, defeat the threats we face."
"The PM was simply asking, 'Are you sure this is the right way to proceed?'" an official who was at the meeting said.
While not clearly defined, a "tier-one" power is deemed by the MoD to be a nation that maintains an independent nuclear deterrent and a navy, army and air force capable of being deployed anywhere in the world.
Williamson is currently in the midst of preparing a mini-defense-spending review for the armed forces as part of efforts to plug a potential £20 billion ($26.2 billion) funding gap in his department.
He had planned to present an interim statement on his "modernizing defense program" ahead of July's big NATO summit in Brussels, but the requests for further investigation by Hammond and May has put that in doubt.
Williamson's delayed modernization review is expected to now wrap up in the autumn.
READ MORE: Good news for Gavin Williamson? Donald Trump to heap pressure on UK to hike NATO spend
US President Donald Trump is to attend the NATO meeting, where he is expected to reinforce his demands that members of the alliance increase their military spending to at least 2 percent of their GDP.
While Britain is currently only one of five of the 29-member alliance that currently spends at least 2 percent on defense, a recent report by the Commons Defense Select Committee recommended upping defense spending to 3 percent, or an extra £17 billion ($22.5 billion), calling it "the only solution" to tackle growing threats.
That now seems unlikely to happen, as the chancellor is expected to use his annual Mansion House speech on Thursday to recommit to reigning in borrowing, while raising taxes "a bit" in order to increase funds for the NHS, which was described as a "priority" for government spending by the prime minister this week.
Like this story? Share it with a friend!
You can share this story on social media: