'Of the rich, by the rich, for the rich': Plans for new UK centrist party dismissed
Published time: 9 Apr, 2018 13:34
Edited time: 10 Apr, 2018 09:17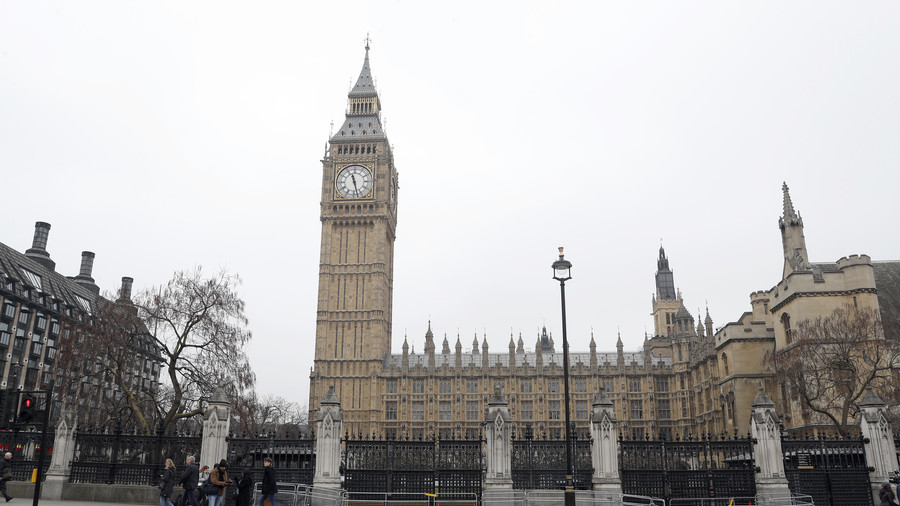 Reports of a new centrist party backed with up to £50 million have been met with derision by senior Labour figures. Shadow Chancellor John McDonnell dismissed it as "a party of the rich, by the rich, for the rich."
The new project, led by Simon Franks, a multimillionaire philanthropist and founder of Lovefilm, is said to have enticed leading figures in business and charity looking to "break the Westminster mold" and has been under development since late 2016, according to the Observer.


Shadow Health Secretary Jon Ashworth was among those to dismiss the idea, saying: "For goodness sake, what a daft waste of time. Anyone putting money into this nonsense would be better off investing in our campaign to restore and rebuild our NHS."
Borrowing ideas from the left and the right, it's been revealed that the new centrist party would target the liberal and center-left. The group is said to be in favor of asking the wealthy to pay their fair share of tax, enhancing social mobility and increased funding for the NHS.
However, it seems the party would also hope to attract Brexiteers with hints towards tighter controls on immigration. Unsurprisingly perhaps for a network of wealthy individuals, it is keen on center-right ideas on entrepreneurship and wealth creation.
No date has been set for the launch of the new party, although the end of 2018 has been mooted. It has also been reported that agreement has been made on fielding prospective parliamentary candidates for the next UK general election, scheduled for 2022.
Author of UK Polling, Anthony Wells, who publishes and analyzes the various UK polling companies' data, is not convinced this new centrist party is guaranteed a successful future if it does indeed launch later this year.
"Wasn't there another one of those a month or two ago?" he asked. "And another one a few months before that? Didn't George Osborne's old Spad set one up? If you look throught (sic) the Electoral Commission's list of registered parties there are a fair few examples of people setting up new Centrist, pro-European parties over the last couple of years, none of which have made any impact at all. This is not because of their political positioning (I expect all have espoused very similar views), but because no one really noticed them or considered them a serious electoral contender."
There's nothing unique in the formation of a new centrist party over recent years. However, none have been able to gain traction. It's not clear how a group of rich donors and philanthropists forming a new centrist party would be breaking the Westminster mold, and risks being a case of big money brings power. Critics suggest the aims should be to remove the influence of money from the political system.
UK political history shows new centrist parties only split the vote, such as the SDP in the early 1980s. Without Proportional Representation (PR), the suspicion for many in the UK political sphere will be that the nation has another divisive and doomed centrist party on its hands.
Like this story? Share it with a friend!