New UK political party… and you already know its leader (VIDEO)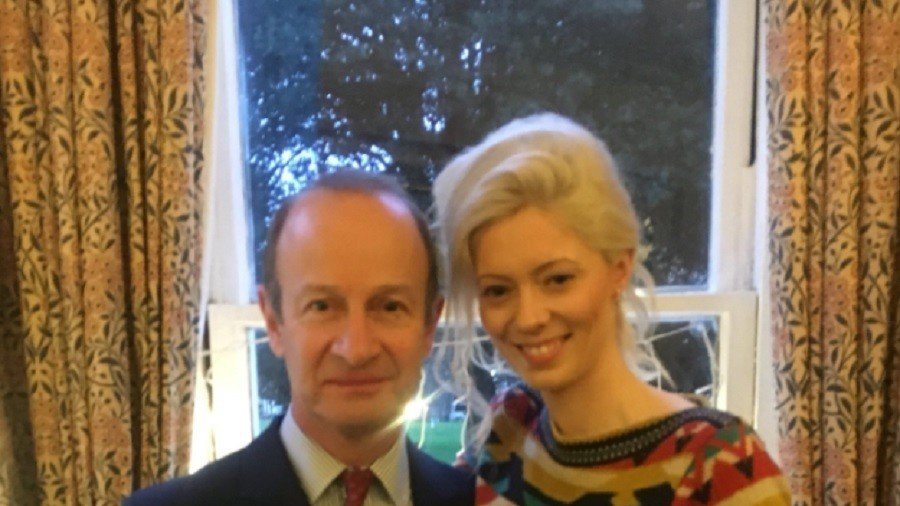 Henry Bolton is having another crack at a political career after his fall from the top of the UK Independence Party (UKIP). He told RT about his new plans.
The father of two and former security expert was voted to the top spot in September to lead the party after the failings of previous leader Paul Nuttall. However, just weeks into his tenure Bolton left his wife and two children on Christmas Eve. Two days later, he went on his first date with ex glamour model Jo Marney.
Their relationship spun his career into turmoil after it as revealed she had sent racist texts about the woman engaged to marry Prince Harry, Meghan Markle. She also made comments about child rape.
Bolton broke things off with Marney but was still seen in public with her, leaving party members to assume that he placed her as more important than salvaging his career. Bolton, 55, lasted less than 150 days as UKIP leader. He quit the party altogether when he was voted out by members on February 17.
Now, he will try to remake himself as a politician by forming a new party. He has announced his plans for the OneNation party, which would represent voters who want to see a "confident, optimistic, prosperous and secure" UK emerge from Brexit, he said.
The ex-police chief said his party will be "outward-looking" while "preserving its own heritage and culture – a nation that has a clear and comfortable identity and is proud to be called British… Following a highly divisive Brexit debate and as we leave the European Union, the success of the United Kingdom can only be assured if we unite; if we pull together as One Nation.
"There is a need for a truly professional political party that believes in Britain, that preserves our national identity, culture, heritage and confidence and talks our great nation up rather than down," he told RT.
UKIP was seen as fulfilling that role prior to the 2016 referendum, but had since "sadly lost much of its influence and ability to shape national events," the Telegraph reported him as saying.
The party has no connection with Australia's One Nation party, which is led by controversial right-wing politician Pauline Hanson. The name for Bolton's group is taken from Victorian-era Prime Minister Benjamin Disraeli.
Think your friends would be interested? Share this story!
You can share this story on social media: