Exclusive: UKIP leader admits he loves ex-girlfriend despite racist comments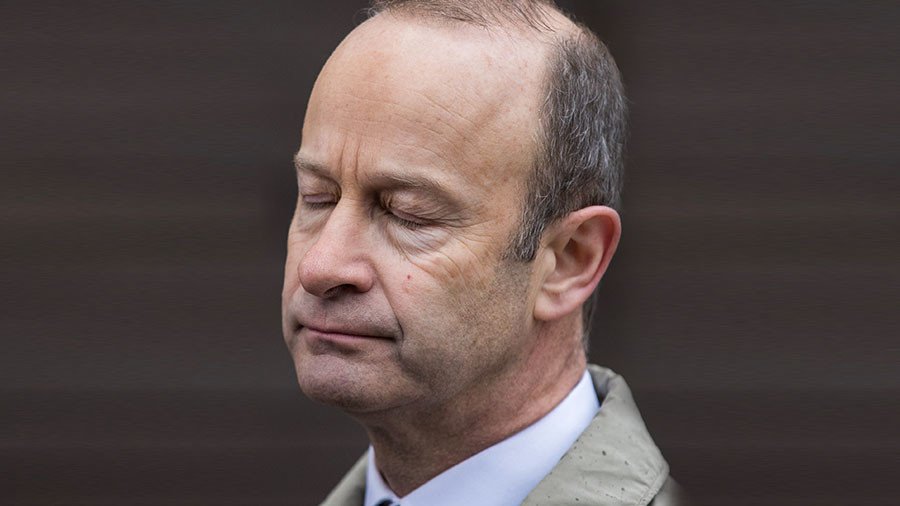 UKIP leader Henry Bolton has admitted, exclusively to RT, that he is still in love with his former partner Jo Marney, despite the on-off couple facing a massive backlash over her racist comments.
Bolton told Sam Delaney, host of RT's talk show News Thing, that there are still "deep feelings there," while denying the couple were still an item.
"The focus for me is getting UKIP back on its feet so it can project into politics," Bolton said.
The UKIP leader's career hit the rocks after texts of Marney's were released, one of which read that Prince Harry's fiancée Meghan Markle would "taint the Royal Family." In the leak she also made racist comments about black people, saying she would never have sex with a "negro" because they are "ugly".
Follow the leak and the subsequent furor, Bolton hastily broke off the relationship in a bid to save his position as the party leader.
Despite this several days later he was pictured with Marney travelling on the London Underground, following which he suggested he might rekindle their relationship if it were not an obstacle to UKIP's success.
Bolton has vowed to stay on as the party's leader despite the party passing a vote of no confidence in his leadership over his on-off relationship.
When asked if he thought Marney was racist, Bolton told RT: "Those were racist comments."
When Delaney pushed him further claiming making racist comments equates to being racist, Bolton once again dodged the question saying: "Those were racist comments; I've said I don't believe that they reflect her core beliefs."
Bolton went on to explain why he is so determined to stay on as party leader and said that while it is "tempting to parachute and jump out," he feels compelled to stay.
"I didn't get into this for any personal benefit whatsoever," Bolton said.
"I spent my entire life serving my country. I actually believe that no matter what you think about leaving the European Union, I think it's important that the only political party that is 100 percent committed to independence for this country from Brussels actually does project a voice of the 17.4 million that voted to leave."
If you like this story, share it with a friend!
You can share this story on social media: