New UKIP leader Henry Bolton tells RT he'll press for Brexit… with or without a deal (VIDEO)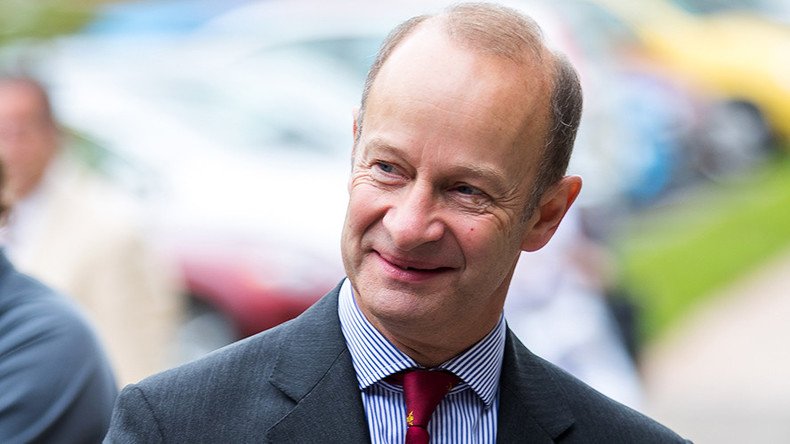 UKIP's newly elected leader Henry Bolton has told RT his party will push for Britain to leave the European Union – regardless of whether London and Brussels are able to strike a deal.
The former police officer, soldier and security expert has vowed to lean on the Conservative Party as Theresa May and her ministers get nowhere with Brussels negotiators.
The latest Tory tactic has been to request a "transition period" of two years so the bloc and Britain can separate piece by piece, avoiding what has been described as a "cliff-edge" break.
EU negotiator Michel Barnier's Brussels-based team has refused to budge on talks until a divorce bill is settled – outlining what Britain will pay upon exiting for commitments up until 2020.
Speaking exclusively to RT, Bolton, who was recently elected UKIP chief, insisted Britain should not back down and should instead prepare for a "no deal" situation.
When asked about Brexit minister David Davis and his claims there could be a break with no trade deal in place, the UKIP leader said Britain should stand strong.
"I think that's absolutely right," he said.
"My fear is that it is well and good saying that but the British government must plan and prepare to leave.
"We must be prepared to leave and we must be prepared immediately to leave if necessary, if there is no deal.
"Without that preparation there's no real credibility behind such a statement."
Bolton also insisted the EU is refusing to learn from its mistakes, as anti-establishment parties take control of the polls.
"The EU is a centralizing authority that is also sapping local autonomy and identity from all member states.
"That's why you see the rise of parties keen to limit the powers of Brussels."
The election of party members from Alternative for Germany (AfD) should send "a very strong" message to Brussels "they need to reform," Bolton said.
"Unfortunately all we see in response to referenda on independence or election of AfD is ever-increasing effort to centralize," he said.
Speaking about recent violence in Catalonia, as citizens attempted to hold a referendum on independence, Bolton said the EU would not help out, because of its agenda.
"It's not in the interests of the EU or Spain to allow the debate to focus on anything else," he said.
"The EU is going in the wrong direction if it wants to remain a solid unified bloc.
"I am a former police officer – what I saw made me reel – this is not the way to police an incident."
The UKIP leader, who takes over after Paul Nuttall's disastrous eight months, wants to make downloading jihadist propaganda an offence, in line with downloading child pornography.
You can share this story on social media: