Markle will 'taint' royal blood: UKIP leader under fire for girlfriend's comments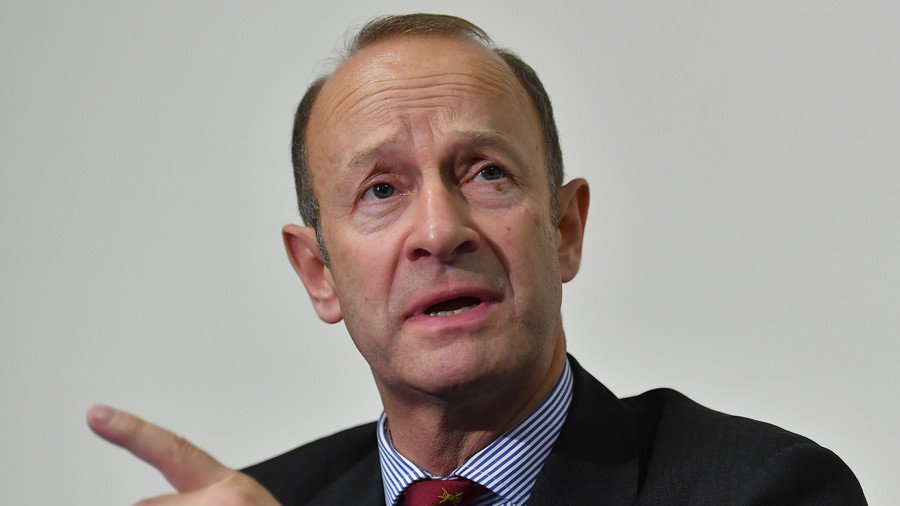 Henry Bolton, leader of the eurosceptic UK Independence Party (UKIP), is facing calls to resign following the publication of racist messages about Prince Harry's fiancée, Meghan Markle, allegedly sent by his girlfriend.
UKIP has been wracked by upheaval in recent months, burning through leaders with Bolton the fourth appointee to the position since late 2016. Bolton reportedly left his wife Tatiana Smurova-Bolton for 25-year-old model and fellow UKIP member Jo Marney. The nature of their relationship is under investigation by the UKIP leadership, reports the Telegraph.
Marney allegedly texted a friend about Meghan Markle and Prince Harry in the weeks prior to the start of her romantic relationship with Bolton. Published by The Daily Mail on Saturday, the messages purportedly include a comment from Marney saying Markle's "seed will taint our Royal Family."
Elsewhere in the correspondence, she reportedly said that the royal relationship could lead to a "black king," and complains about immigration and "not wanting other races and cultures to invade your own."
"This is Britain, not Africa," another message reportedly said.
The publication of the alleged messages has sparked uproar within the embattled party, with senior party figures calling for Bolton to resign and "sort himself out."
"The time has come for Henry Bolton to resign as leader of UKIP. He must go, he must go quickly, he must go as quietly as possible," MEP and UKIP member Bill Etheridge said. "It appears to me that the lack of experience in politics from Henry has got the better of him."
Marney made a public apology, though she qualified it by saying that her comments had been taken out of context.
"I apologise unreservedly for the shocking language I used. The opinions I expressed were deliberately exaggerated in order to make a point and have, to an extent, been taken out of context. Yet I fully recognise the offence they have caused," Marney said in a statement to the Mail on Sunday.
READ MORE: UKIP leader's new model girlfriend backs Trump, Enoch Powell & death penalty (PHOTOS)
Bolton said Sunday that he had suspended Marney "immediately upon us receiving this information," according to The Telegraph.
UKIP won 12.6 percent of the vote under Nigel Farage's leadership on a eurosceptic platform in the 2015 general elections. However, the party has struggled to stabilize following the Brexit vote, working against an image problem that it is a single-issue party which has achieved its goal.
You can share this story on social media: