'Not all about the victims': UK police to stop unconditionally 'believing' sex crime allegations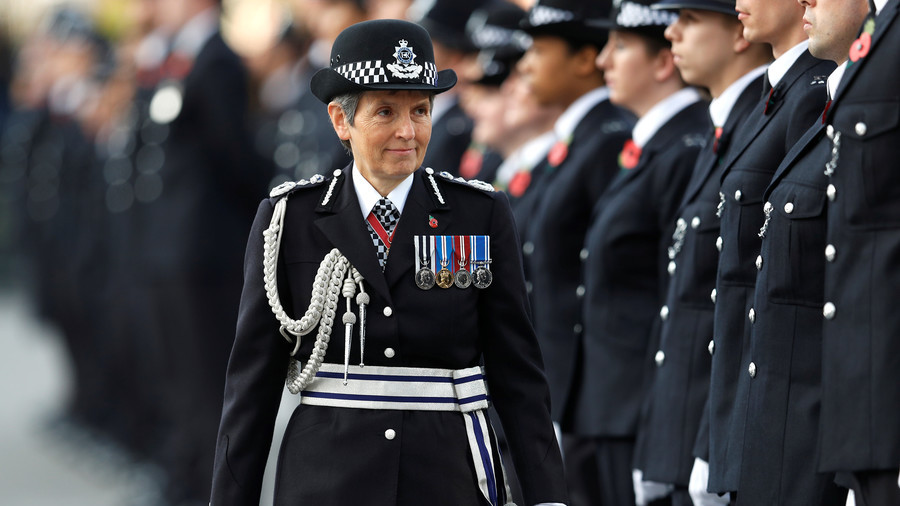 The head of Britain's largest police force said investigators must stay "impartial" and added that, despite #MeToo, "clumsy behavior between somebody who fancies somebody else is not a matter for the police."
Cressida Dick, the Commissioner of London's Metropolitan Police, said she "rethought" the policy of automatically believing allegations of sexual abuse, instituted in 2011 after the extent of previously ignored allegations against pedophile presenter Jimmy Savile became clear.
READ MORE: 4th rape trial collapses as Oxford student cleared of charges before trial
"Our job in respect of investigations is to be fair, to be impartial, and where appropriate to bring things to justice — and of course to support victims, but it isn't all about victims," she told the Times in an interview published on Monday.
Dick, who became the first woman and LGBTQ person to head Scotland Yard when she was appointed a year ago, said she would "go on raising confidence" of victims unsure if they will be taken seriously by the police, but that officers should primarily remain truth-seekers, not counselors.
"I arrived saying very clearly to my people that we should have an open mind, of course, when a person walks in. We should treat them with dignity and respect and we should listen to them. We should record what they say. From that moment on we are investigators," Dick said.
The victim-centered policy has resulted in several high-profile cases in which miscarriages of justice were narrowly avoided and dozens of people had their names smeared.
In one case, a man known only as 'Nick' accused former Prime Minister Ted Heath and other high-profile politicians, many of them dead, of running a secret ring of pedophiles that raped and killed small boys out of a house in central London in the 1970s and 80s. Following a £3 million investigation, known as Operation Midland, not only were these allegations not proven, but it was subsequently discovered that Nick himself, who has been allowed to keep his anonymity, was implicated in making and distributing underage pornographic images.
READ MORE: Parliament pedophile ring accuser charged with possessing child porn
A series of rape trials have also collapsed in recent months after police failed to hand over digital evidence that would have easily exonerated the accused before the cases had gone to court. This led the Crown Prosecution Service to declare in January that it was reviewing all sexual assault and rape proceedings.
Dick was asked to comment about the spate of historical allegations of varying severity that have been aired predominantly through social media as part of the #MeToo campaign, which began with claims against Hollywood producer Harvey Weinstein last October.
"Speaking as a cop, opposed to a citizen, I'm interested in crime. If it's a long time ago, or it's very trivial, or I'm not likely to get a criminal justice outcome, I'm not going to spend a lot of resources on it," said Dick, who added that she had no intention of bringing a police presence into "what might be a misunderstanding between two people."
You can share this story on social media: