4th rape trial collapses as Oxford student cleared of charges before trial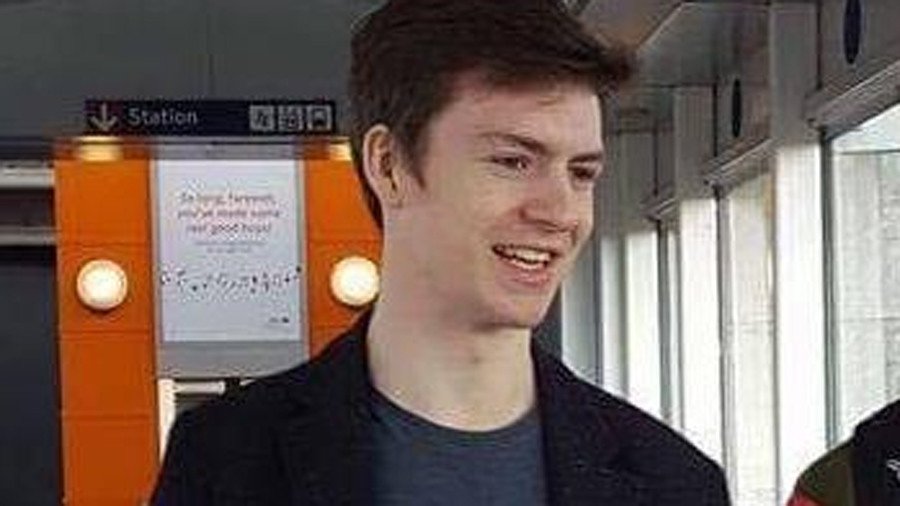 A two-year rape case against an Oxford University student has been dropped just days before his trial, after a "new set of eyes" re-examined the Crown Prosecution Service (CPS) case against him.
Oliver Mears, 19, from Horley, Surrey, was on track to become a successful scientist before being arrested on suspicion of raping and indecently assaulting a woman at a party in July 2015.
His trial had been set down to start on Monday, but the CPS asked the judge to record a not guilty verdict after the evidence was reviewed, the Times reports. After Mears spent two years in limbo, the prosecution said it would not be submitting any evidence.
"This has been hanging over Oliver for two years and he has been under enormous stress for 10 percent of his life. It was a very poor and slow investigation by the police and there has been very late disclosure," a source, who asked not to be identified, told the newspaper.
"Some of the material requested which would have been useful to the defense has still not been received," the source added.
Mears began a chemistry undergraduate course at St Hugh's College, formerly attended by PM Theresa May and former Education Secretary Nicky Morgan, in September last year. But he reportedly put his studies on hold in August so he could concentrate on the trial, scheduled for January 22 at Guildford Crown Court.
On Thursday, Judge Jonathan Black ordered the prosecution to send someone to outline on what basis the case had been dropped. He was told no one would be available until Monday.
Mears' lawyers had complained about a failure to produce appropriate social media evidence, which they believe could have proven the defendant's innocence.
Lawyers asked for the case to be dropped just hours after the director of public prosecutions, Alison Saunders, left the public dismayed by saying that photographs and social media accounts do not necessarily need to be reviewed in rape cases.
"The police obligation is to pursue all reasonable lines of enquiry. That doesn't mean going into every single avenue of your life," she told BBC Radio 4.
A police spokeswoman said that prosecutors decided to discontinue the trial "for a number of reasons. We are undertaking an internal review of our investigation and we will continue to liaise with the CPS."
"Following a review of this case, prosecutors were not satisfied there was a realistic prospect of conviction. We therefore decided to offer no evidence," a CPS spokesman said.
It comes at a time when the Metropolitan Police has ordered a review of all its investigations into rape and serious sexual assault following the collapsed trials of Liam Allan, 22, and Isaac Itiary, 25.
A third case against Samson Makele, 28, was also halted at Snaresbrook Crown Court on Monday after his defense team unearthed key images from his mobile phone which had not previously been made available, law firm Hodge Jones and Allen said.
You can share this story on social media: