Oxford & Cambridge students learn what is and isn't rape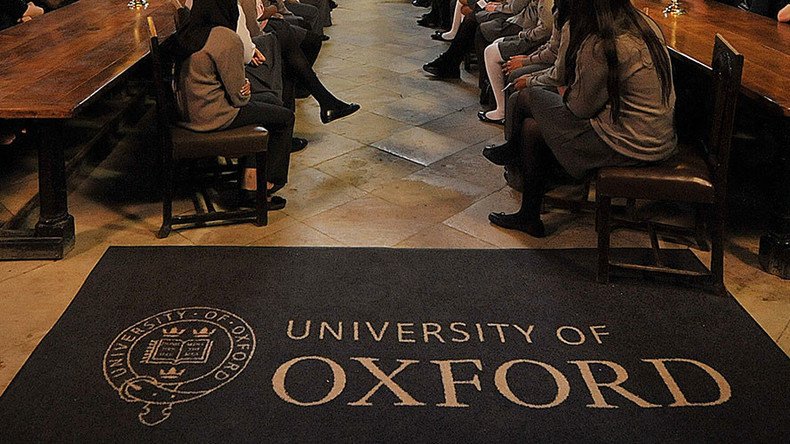 Students at Oxford and Cambridge universities will be given consent classes this autumn, where be taught the legal and ethical boundaries of consensual sex.
The new classes – which are being adopted by a growing number of universities across the UK – have been criticized by some for being "patronizing."
Others argue they are important to promote an understanding of what consent means.
The Sun newspaper reports the 90-minute class will teach students that no definitely means no and that sex with someone who is intoxicated is rape.
Similar classes in other universities have been derided for being a waste of time.
Warwick University student George Lawson said he found the class he attended to be "incredibly hurtful."
"I've never been to a consent class and I've still managed never to have sexually assaulted anyone. It's not a miracle and it's not the results of the efforts of Student Union officers," he said.
"It's because I, like most people, understand right from wrong."
Students at York University staged a walkout last month, claiming the consent classes were "patronizing."
"If students really need lessons in how to say yes or no then they should not be at university," one male student told the Daily Mail.
"There is no correct way to negotiate getting someone into bed with you. In suggesting that there is, consent talks encourage women to interpret sexual experiences that have not been preceded by a lengthy, formal and sober contractual discussion as rape," he added.
Consent classes at Oxford University will be compulsory, while classes at Cambridge will be optional.
"The classes are really important to initiate conversations around consent," Oxford University Students Union vice president for women Orla White said.
"They break taboos and encourage discussions which didn't happen in sex education at school.
"The feedback we get is extremely positive because students can discuss the issues in a safe environment with people their own age."
You can share this story on social media: