'What about freedom of speech?' Twitter fury over MPs' calls to ban RT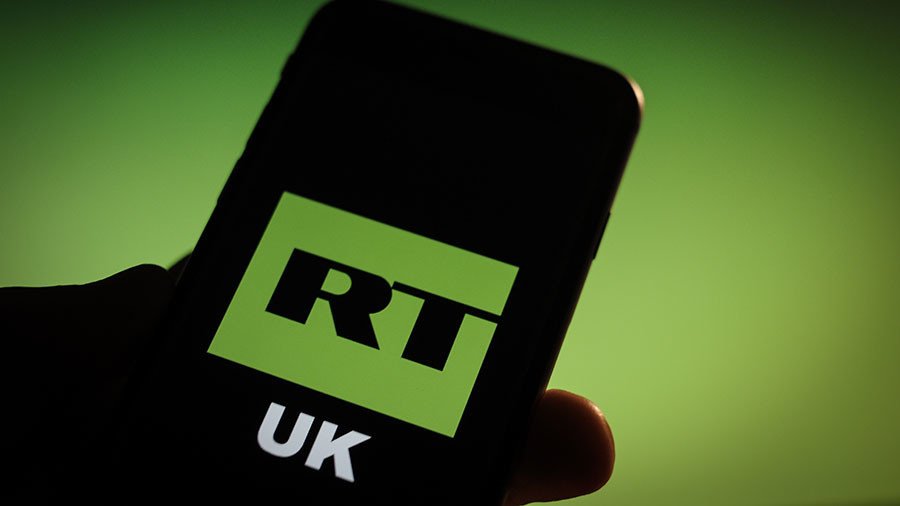 Many have taken to Twitter to hit out at suggestions that broadcast regulator Ofcom should revoke RT's license. Doing so would amount to censorship and undermine freedom of speech in Britain, they said.
Ofcom said it would be ready to act once Prime Minister Theresa May has updated MPs, on Wednesday, as to whether the poisoning of former double agent Sergei Skripal was a state-sponsored act. A number of MPs have called for RT's closure, including Labour MP Chris Bryant, who has appeared on RT in the past to plug his book.
Another Labour MP, Stephen Doughty, has been vocal in calling for RT's broadcasting license to be blocked. One of his constituents tweeted to him: "I am your constituent and I am repelled by your McCarthyite behaviour in attempting to clamp down on freedom of expression, and silence dissenting voices. I have voted for you in the past. I shall not do so again."
READ MORE: Labour MP Chris Bryant calls for RT UK to be shut down… despite appearing on it himself (VIDEO)
Some stressed the need for RT as an "antidote" to the BBC, while another person said banning the channel would be a "censorship disaster."
Another user wrote: "[Banning RT] would be a flagrant violation of the fundamental right to freedom of speech." One Twitter user added that banning RT from Britain would be no different from the Russian government banning the BBC in Russia.
MP Chris Williamson, the Labour MP for Derby North who has often appeared on the channel, came to the defense of freedom of speech, saying revoking RT's license would be "the wrong thing to do." He told The Times: "I believe in freedom of speech, and the viewing public have got a perfect choice as to whether or not they want to tune in to a particular TV channel. Sometimes they've covered issues that have not really been given a hearing on some of the mainstream, bigger channels here."
Speaking in the Commons on Monday, May said: "We should all be very careful in looking at media outlets that any individual MP chooses to appear on. The issue of Russia Today is obviously one which is of concern to members from across this House."
May set Russian leader Vladimir Putin a deadline of midnight on Tuesday to give his account of why a nerve agent from Russia was used to poison Skripal and his daughter. May said it is "highly likely" the attack was either a direct act by the Russian state on Britain, or the Russian government allowed its nerve agent 'Novichok' to get into the wrong hands.
Russia has denied any involvement. Responding to May's claim that it was "highly likely" that Moscow is responsible, Russian Foreign Ministry spokeswoman Maria Zakharova said the PM's statement was "a circus show in the British parliament."
"The conclusion is obvious – it's another information and political campaign based on provocation," Zakharova said. Earlier, when asked whether Russia was to blame, Putin told the BBC: "Get to the bottom of things there, then we'll discuss this."
If you like this story, share it with a friend!
You can share this story on social media: