Labour MP Chris Bryant calls for RT UK to be shut down… despite appearing on it himself (VIDEO)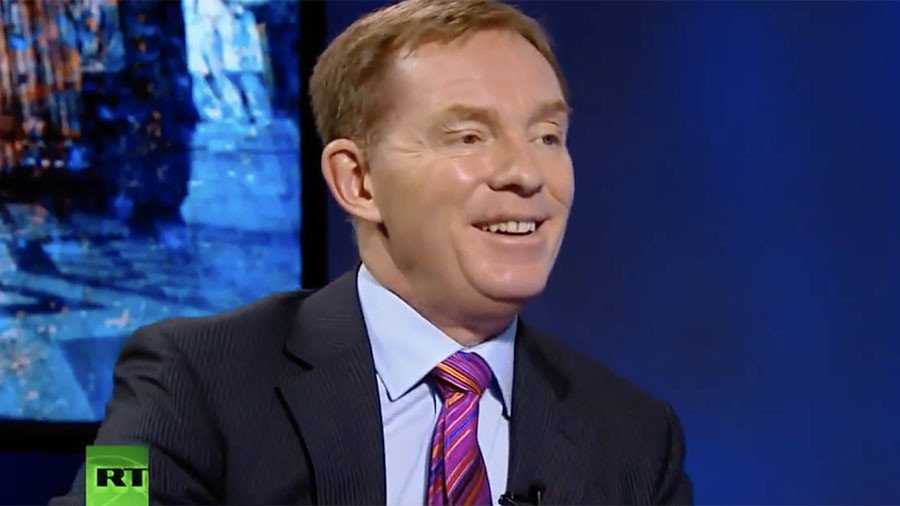 Labour MP Chris Bryant has called for RT UK to have its license revoked for "broadcasting its propaganda." Does he need reminding that he had no qualms appearing on the channel when he had a book to sell?
Speaking in the Commons on Monday, after Prime Minister Theresa May was updating MPs on the poisoning of ex-double agent Sergei Skripal, Bryant, the MP for Rhondda, asked: "Can we just stop Russia Today [RT] broadcasting its propaganda in this country?" May responded by saying she would update MPs on "further measures" this week.
Bryant is seemingly happy to appear on RT when it suits his interests. In 2014, he was a guest on current affairs show 'Going Underground' to get some exposure for his book on constitutional reform.
He used the interview to say while he "believes in parliamentary democracy, I sometimes think that we British, we have a slightly self-aggrandizing view of our own history." He added that there is "a lot of naughtiness" in Parliament.
Bryant also used his screen time to take a dig at the Times' owner Rupert Murdoch.
"I hope that the British political class – that's all of us, all of the political parties together – have finally learned that you can't allow one man to have control of 40 percent of the newspaper market and the largest broadcast value … You can't put so much power in one person's hands."
Will Bryant enlighten his fellow MPs of his own RT past next time he goes on an anti-Russian diatribe? Not likely.
Think your friends would be interested? Share this story!
You can share this story on social media: