Hundreds of underage girls raped, sold for sex & murdered by child-grooming ring in UK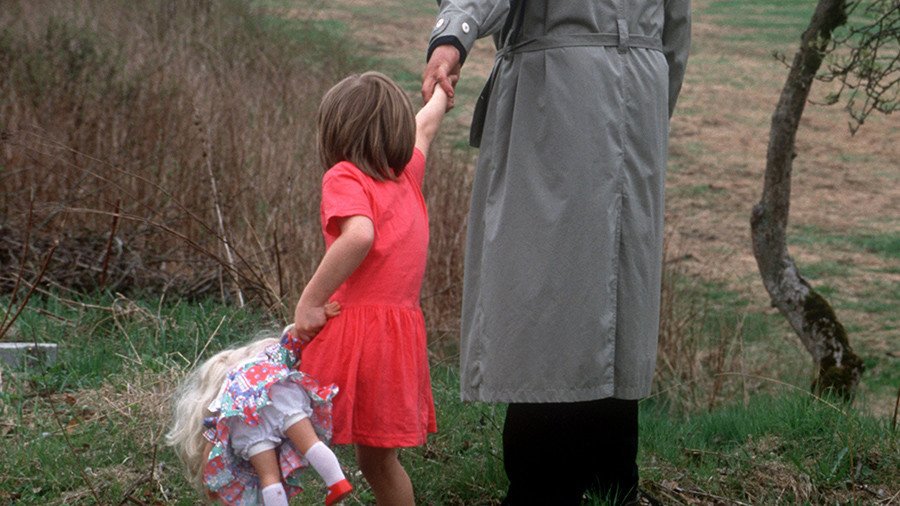 A 40-year-old pedophile ring has been exposed following a probe into child abuse in the sleepy British town of Telford. More than 1,000 kids have been abused since the 1980s, and some are ready to share their horrific stories.
An investigation by the Sunday Mirror has blown the lid off four decades of child sex abuse, during which children as young as 11 were raped, beaten, or sold for sex at the hands of perverts living in the Shropshire community. Three children were murdered and two others died in tragedies linked to the Telford abuse rings.
Despite the horrors of high-profile sex rings in Rochdale and Rotherham gaining national attention, authorities in Telford repeatedly failed to address the pedophile rings rife within the their own community. In one case, a mother took a list of people she believed to be abusing her daughter to the authorities, only for her complaints to fall on deaf ears, it has been reported.
Telford MP Lucy Allan has called for a public inquiry, in line with the response to similar revelations in Rotherham. She also said what had been uncovered in her constituency was "extremely serious and shocking." She added: "There must now be an independent inquiry into child sexual exploitation in Telford so that our community can have absolute confidence in the authorities."
Specialist child-abuse solicitor Dino Nocivelli of Bolt Burdon Kemp said that the survivors of Telford's rampant abuse rings deserve an inquiry. "These children were treated as sexual commodities by men who inflicted despicable acts of abuse," he said. "They need to know how abuse took place for so long and why so many perpetrators have never been brought to justice."
Out of 12 – mostly unconnected – victims who spoke to investigators from the Mirror, more than 70 abusers were accused. They also claimed violent rapes were still taking place, as recently as only a few months ago.
The probe found that two predatory pedophiles began targeting girls from a local children's home in 1981. This appears to have been the starting point for years of systemic abuse, according to the investigation, which was backed up by documents obtained under the Freedom of Information Act. According to a victim, one abuser earned thousands of pounds a night for years, trafficking underage girls around Britain for sex with hundreds of men.
Years later, a police investigation identified more than 100 potential victims, who were abused between 2007 and 2009, in an investigation called 'Operation Chalice.' Police said there could be as many as 200 perpetrators. Only seven men were jailed for a total of 49 years.
In 1985, a 14-year old was groomed by an 18-year-old Asian man. After she had his baby, he allegedly passed her on to his friends to rape her. The girl said that she reported her abuse to the council and school at the time. Now, aged 47, the victim said she told her doctor of the abuse, but her doctor said she was mentally ill and should take medication.
A mum and four girls linked to the abuse have died. Lucy Lowe was murdered in 2000 with her mother and sister, when her 26-year-old abuser Azhar Ali Mehmood set fire to their house. She was 16 years old.
Mehmood was jailed for the triple murder, but was never arrested or charged in connection with any child sex crimes over his sexual relationship with the underage girl, who became the mother of his child. According to other victims, Lowe's brutal death was used as a warning to other girls.
Two years later, 13-year-old Becky Watson died in a car accident. At the time, the crash was reported as a "prank" gone wrong. Investigations carried out by the Mirror found out that Watson had suffered two years of abuse at the hands of an Asian child-sex gang. The abuse began when she was only 11 years old.
Mum Torron Watson said she repeatedly told police that her daughter was being abused, even going as far as handing them a list of suspects. "Girls like Becky were treated like criminals," she told the newspaper. "I was crying out for help but it felt like I had nowhere to turn. If Becky's abuse had been properly investigated by the authorities, more girls could have been saved from going through this hell."
A friend of Watson's, Vicky Round, was reportedly abused by the same gang. They got her hooked on crack cocaine aged 12, and on heroin by 14, and she died from drug use at age 20. Her sister Emma said: "I have no doubt Vicky would still be here if she hadn't been so badly abused – yet the people who made her life hell still walk the streets."
A spokesperson for Telford and Wrekin Council said: "Child sexual exploitation (CSE) is a vile, evil crime. It's an issue right across the UK and has been for a long time. Telford will be covered by the national CSE review. We welcome this. All agencies continue to work very closely together and this remains our top priority.
"Our approach to CSE is now very different from 10-20 years ago. We have learned lots of lessons and are constantly on the lookout for indicators of CSE so that we can pass information on to police and bring these evil criminals to justice. Indeed, further cases are now coming to court."
Like this story? Share it with a friend!
You can share this story on social media: