Will Theresa May punish Russia over double-agent poisoning, despite no proof?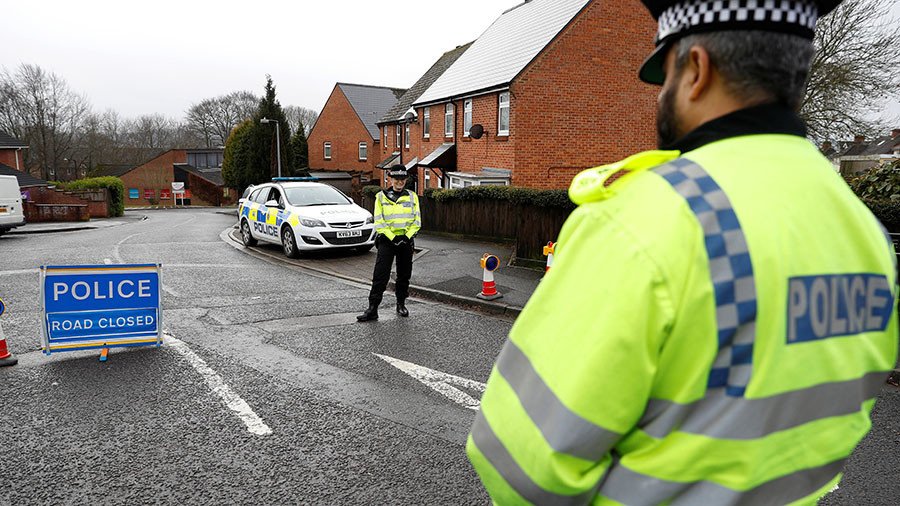 The prime minister is facing pressure to punish Moscow following the poisoning of double-agent Sergei Skripal – despite no proof that Russia had anything to do with it. MPs are planning a meeting to discuss a plan of action.
The Salisbury attack on Skripal, 66, and his daughter Yulia, 33, last weekend is expected to be front-and-center at the National Security Council (NSC) meeting on Monday. The two victims remain in Salisbury District Hospital in a critical yet stable condition.
Detective Sergeant Nick Bailey, the first police officer who rushed to the aid of the ex-Russian spy after they collapsed on a bench in the Salisbury city center, remains seriously ill in hospital. He has, however, regained consciousness and has been speaking to his family.
Prime Minister Theresa May, who chairs the NSC, will have to face senior Tory MPs like Boris Johnson and Gavin Williamson. Both have previously been vocal about the perceived Russian threat.
Foreign Secretary Johnson pointed the finger at the Kremlin last week in an inflammatory Commons statement, accusing Russia of "acts of war." Defence Secretary Williamson has previously made comments to the press about Russian intelligence, warning the public that the Kremlin could kill "thousands and thousands," and stating that Russia is spying on the UK's power and communications networks.
The voices of outspoken, anti-Russian MPs look to join in chorus with the widow of murdered ex-Russian spy Alexander Litvinenko. On the BBC's 'Andrew Marr Show', his widow Marina Litvinenko produced a letter from then-Home Secretary Theresa May, pledging to "pursue justice" so murders like Litvinenko's would not happen again.
"Unfortunately, it happened again and the lesson after the murder of my husband was not learned," Litvinenko said. She then called for the repayment of over £820,000 (US$1.14 million) donated to the Tory party by Russian oligarchs since May assumed to the prime ministership.
Although rumor is swirling over the Russian state's involvement in the Salisbury attack, the Russian Embassy in London maintains that there has been no contact whatsoever between the UK and Russia on the issue.
Moscow has labeled the coverage of Skripal's poisoning as hysterical propaganda, and reiterated it is prepared to cooperate with a British investigation. Russian Foreign Minister Sergey Lavrov said Russia is blamed for everything that goes wrong on the planet, and noted that no facts had been presented to suggest any Russian involvement.
Monday's NSC meeting comes only days after Salisbury residents were urged to wash their clothes and possessions to remove any potential traces of the poison nerve agent used to attack ex-Russian spy Skripal and his daughter. Up to 500 people that attended The Mill pub or Zizzi restaurant in Salisbury between lunchtime on Sunday, March 4, and the following Monday night, have been told to double-bag clothing earmarked for dry cleaning and wipe down personal items like mobile phones, purses and wallets with baby wipes.
"This is about a very, very small risk of repetitive contact with traces of contamination that people may have taken out. The advice we're giving today about washing clothes – very simple things ... that will remove that risk as we go forward," Dr. Jenny Harries, joint director of Public Health England, told a press conference.
A number of cars and other objects have been removed from the Wiltshire township by the military, with local police urging residents "not to be alarmed." Army officers with a team of firefighters, police, and medics donned hazmat suits and masks to clear the at-risk items. A military forklift truck was used to lift vehicles onto the back of trucks. They were then covered up from view and removed by the military.
Like this story? Share it with a friend!
You can share this story on social media: