Convicted child rapist paid by police to spy on underage sex parties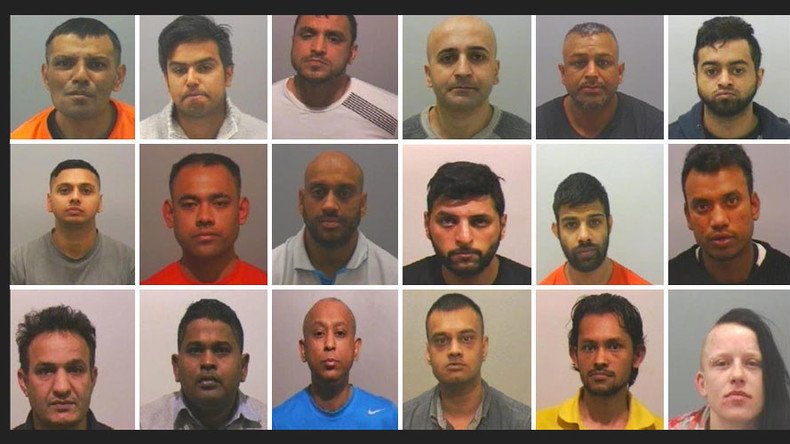 Police paid a convicted child rapist almost £10,000 to spy on "sex parties" as part of an investigation into a grooming gang in Newcastle that saw 18 people convicted, it can be revealed.
Seventeen men and one woman have been found guilty of involvement in a sex grooming network in the northern English city that saw underage and vulnerable female victims raped and abused over many years.
In a series of trials at Newcastle Crown Court, it was heard that older men preyed on immature teenagers who were plied with cocaine, cannabis, alcohol or mephedrone, then raped or persuaded into engaging in sexual activity at the parties known as "sessions."
Over the course of four trials that have run over more than two years, 20 young women gave evidence covering a period from 2011 to 2014. The trials, the first of which finished in October 2015, could not be reported on until all were concluded for fear that they would be prejudiced.
Juries found the men, in their 30s and 40s, guilty of a catalogue of nearly 100 offenses ranging from rape, human trafficking, conspiracy to incite prostitution and drug supply, according to the Guardian.
The victims, all female and between the ages of 13 and 25, were targeted because they were vulnerable and "less likely to complain because of their circumstances," the prosecution argued.
Northumbria Police launched a major investigation, Operation Sanctuary, after receiving information from social workers and initially spoke to 108 potential victims.
Operation Sanctuary has clear similarities to grooming scandals in Rotherham and Rochdale, which featured gangs of British Asian men abusing white girls. The convicted men are from a wider range of backgrounds, including Bangladeshi, Pakistani, Indian, Iraqi, Iranian and Turkish.
During the trials, the court heard how Northumbria Police paid a convicted child rapist £9,680 (US$12,500) over 21 months to spy on the network, attending parties where victims were suspected of being abused.
The jury did not hear evidence from the informant, a British-Asian man in his 30s with links to the defendants. A judge described him as "inherently unreliable."
During the pre-trial hearings, defense barristers argued the cases of more than 10 men should be thrown out due to the informant's involvement.
In the final trial, which concluded on Wednesday, Habibur Rahim, 34, was found guilty of rape, the trafficking of seven victims, conspiracy to incite prostitution against seven victims, as well as drug offenses.
Abdul Sabe, 40, was found guilty of conspiracy to commit sexual assault against two victims, trafficking for the purpose of sexual assault against four victims, and conspiracy to incite prostitution against four victims, as well as drugs offenses.
Badrul Hussain, 37, was found guilty of providing premises for the supply of cocaine, mephedrone and cannabis. Mohibur Rahman, 44, pleaded guilty to conspiracy to incite prostitution for gain, three counts of providing mephedrone, and two counts of providing premises for the supply of mephedrone.
You can share this story on social media: