Child sex offenders still at large in Rochdale, says former detective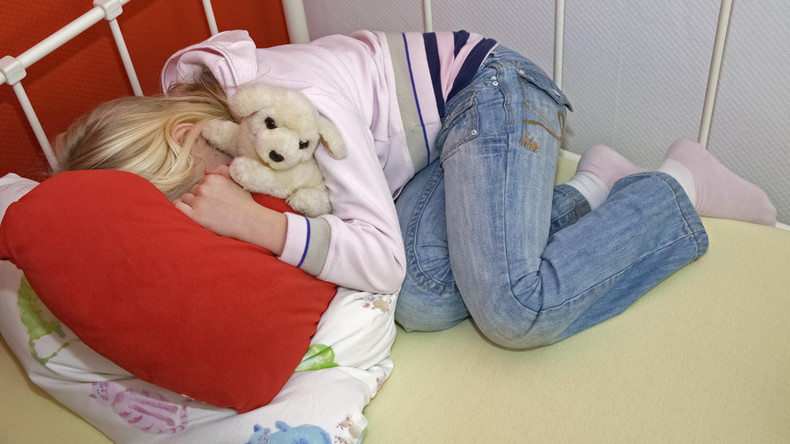 Victims of the Rochdale child sex abuse ring, exposed in 2012, are still at risk of being exploited by offenders who are still at large in the community, according to a former detective who worked on the case.
Margaret Oliver, former detective constable for Greater Manchester Police (GMP), investigated reports of child grooming before resigning over the Crown Prosecution Service's (CPS) mishandling of the case.
Oliver said she is in contact with some of the victims and told many of the offenders are still living freely in the community.
Speaking before the launch of the BBC 1 drama 'Three Girls', which documents the experience of three of 47 victims, Oliver said: "I'm speaking to kids who are telling me that even to this day they are seeing offenders that they've named walking around Rochdale.
"Somebody saw one in London, another person told me that one has moved around the corner from her.
"That's why I'm saying things haven't changed, because those men have been named by those girls [to the police] and I know that they're still out there walking around," Oliver said.
Nine Asian men from Rochdale and Oldham were sentenced to a total of 77 years in prison in 2012 after being found guilty of offences including rape. The jury at Liverpool Crown Court heard that between 2005 and 2008 the men plied the five victims, some as young as 13, with drinks and drugs and "passed them around" for sex.
Oliver, who will be played by Lesley Sharp in the three-part series, said police are yet to learn the lessons of Rochdale. She called for laws to hold authorities to account for negligence.
Under current laws, police officers cannot be prosecuted for negligence.
"If the police were accountable then perhaps we would see proper changes," says Oliver.
Oliver worked on Operation Span investigating reports of child grooming in Rochdale for seven months before she chose to resign amid concerns that the police force was failing to appropriately record allegations of sexual abuse.
"I tried with every ounce of my determination to highlight to the chief constable and all the agencies – the IPCC, the children's commissioner, the Home Office Select Committee – what was going on, but without success.
"No one really wanted to hear what I was saying and eventually I was left with a stark choice," she said.
"There were so many big holes in what was going on ... I had never seen a job being run this way before. There were lots of things that were just not right. They wanted to do a quick job with a quick result.
"Children had spent months giving evidence in video interviews, disclosing men who had abused them and places where the abuse had happened, but those allegations were not being officially recorded and to this day have still not been recorded."
Reports of sexual assault on two girls were first brought to the attention of police back in 2008, but investigations into allegations of child sex abuse only launched in 2009 when further claims were brought forward.
In 2015, a GMP report highlighted failures "at individual and force level" in dealing with victims between 2008 and 2010, but none of the 13 officers being investigated were disciplined.
One of the victims said she is "fuming" and "overall disgusted."
"They and Rochdale Social Services let me down, and they're letting me down now," she said, according to the Guardian.
I assume those 2 posts were the same version