Arrest Mohammed Bin Salman over 'Yemen war crimes', demand activists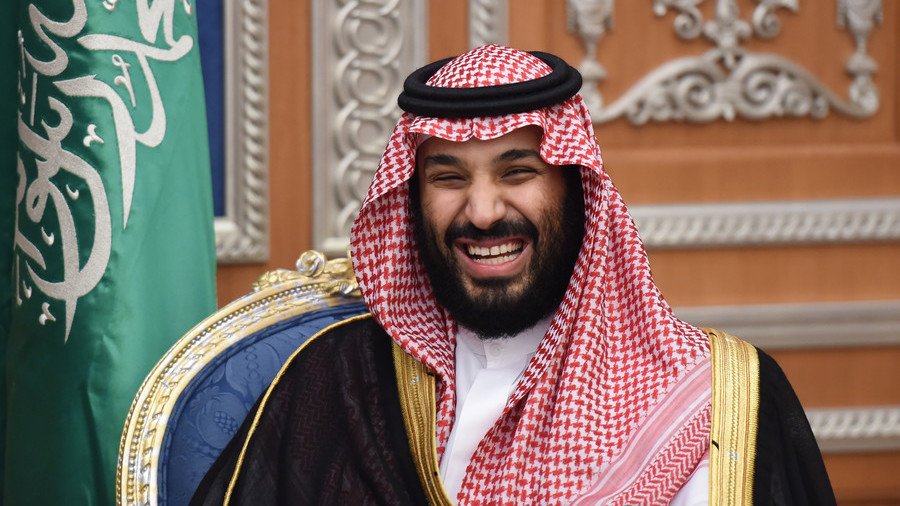 Human rights activists are calling on British authorities to arrest Saudi Prince Mohammed bin Salman during his imminent visit to the country. They say he must be held responsible for alleged war crimes carried out in Yemen.
The director of Human Rights for Yemen, Kim Sharif, told RT she has submitted an application to Westminster Magistrates' Court and the Director of Public Prosecution (DPP) to issue a warrant for the prince's arrest. He is expected to visit Britain in the coming weeks.
"We oppose his visit in an official capacity because of the accusations of war crimes in relation to the matter of Yemen," Sharif said. "It would not be good for us, Britain… to be receiving brutal dictators such as this man.
"If he wants to submit to the UK authorities to answer to war crimes, he is welcome," she added.
Sharif said Saudi forces are committing war crimes and violating the Geneva Conventions and their protocols with impunity.
"There is jurisdiction in the UK to try war criminals and there is no immunity for such crimes, irrespective of where they have been committed. Salman is ultimately responsible for these crimes and he must be arrested for war crimes during his anticipated visit to the UK soon," Sharif said.
More than 20 million people have been left aid dependent due to the conflict, according to UN Refugee Agency (UNHCR) figures. Some 11.3 million people are in "acute need" and urgently require assistance to survive.
The Saudi-led coalition imposed a complete blockade on the port of Hodeidah in November after Houthi rebels, who control areas across northern Yemen, fired ballistic missiles against targets in Saudi Arabia.
The port closure meant that whole communities were at risk of death by starvation, as critical food and medical aid were prevented from entering Yemen. Saudi forces began to ease the port blockades at the end of December, but humanitarian sources report that it is still difficult to get food, medicine, fuel and other critical supplies into Yemen.
The conflict has created the largest food security emergency in the world, and led to a cholera outbreak that has affected nearly 1 million people since April. Other data shows that every day, 130 children die of malnutrition and disease because of the blockade.
Yemeni activists in Britain have also filed applications to UK Attorney General Jeremy Wright to prosecute the Saudi-led coalition for its alleged war crimes.
In a statement, released in early January by Human Rights for Yemen, activists detailed the atrocities said to have been committed by the Saudi-led forces. "For nearly 1,000 days, the people of Yemen have been subjected to relentless aerial bombardment and blockade by the Saudi-led coalition.
"This has created the worst humanitarian catastrophe in the world today. The application calls for Saudi Arabian, UAE and Qatari regimes, and their officials, to be prosecuted."
The statement continued: "Any civilian site is considered sacred under the Geneva Conventions and its Protocols. An attack on such places amount to a war crime, even if we later discover that they were used for military purposes.
"Over 2,000 schools and educational centres suffered airstrikes by the coalition according to evidence gathered by the Legal Centre for Rights and Development based in San'a [Sanaa]. Thus, thousands of war crimes have been committed by the coalition."
The legal challenge comes as 10 Yemeni activist groups, including Human Rights for Yemen and Campaign Against Arms Trade, have called on UK Prime Minister Theresa May to "withdraw the invitation to Crown Prince Mohammad bin Salman of Saudi Arabia to visit Britain."
The groups said in an open letter: "Bin Salman is the second most senior member of the Saudi regime, which has one of the worst human rights records in the world. Torture, arbitrary detention, and other appalling abuses are widely documented. In 2017 alone, Saudi authorities executed over 100 people."
Sharif said the next step is simply to wait for the courts to determine the matter. "We are confident that the rule of law will prevail," she said.
"Though if we hear any accurate news from Downing Street that he is definitely coming we'll be going back to court to request it be reviewed urgently."
If you like this story, share it with a friend!
- Rachel Lang, RT UK
You can share this story on social media: