'Night Watcher': Manhunt launched for violent suspected soldier who raids homes of the rich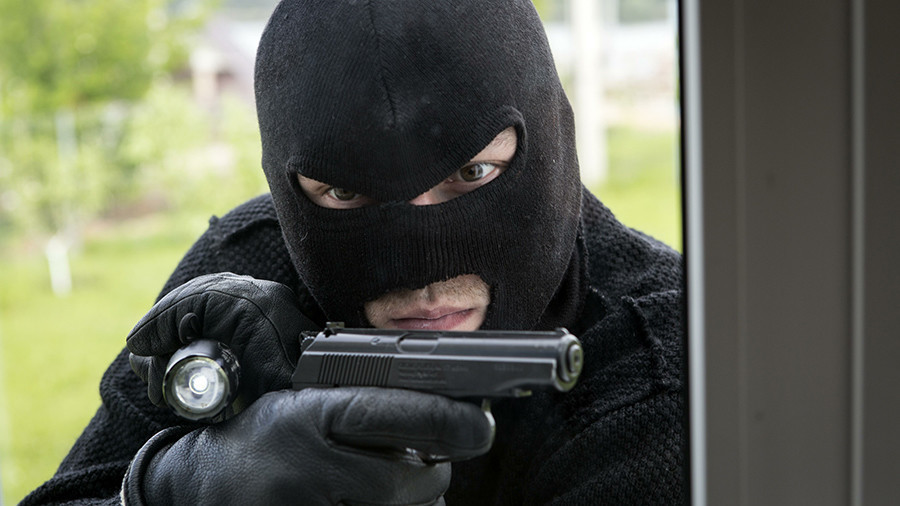 A thief, dubbed the 'Night Watcher' by police, is terrorizing the homes of millionaires in the stockbroker belt. The burglar - believed to have served in the army - has stolen over £7 million ($9.8 million) worth of valuables.
The "highly trained professional" stalks his victims and keeps tabs on their homes for weeks before striking, using what police describe as "unnecessary levels of violence."
His modus operandi is to wait until the cover of darkness, ambushing owners with a sawn-off shotgun and his face hidden under a balaclava. Victims are bound with cable ties and invariably beaten before he ransacks their safes.
'The Night Watcher' is believed to be responsible for at least seven raids, including a hold-up at Goodwood House, the ancestral seat of the Earl of March. The robber made off with £700,000 ($982,000) worth of goods.
Due to his "specialist knowledge and skills," police believe they are dealing with a man who has previous - or even current – experience with the armed forces or a similar background. Until they have more evidence to support this theory, however, they are facing a dead end. Detectives have a suspicious DNA sample they wish to test, but the Ministry of Defence has denied access to its highly sensitive DNA database until further evidence is submitted.
Detective Inspector Dee Fielding of Surrey Police said "the burglaries all appear to be the work of someone who knows exactly what they are doing and who is incredibly decisive in their actions."
"On each occasion, unnecessary levels of violence have been used in addition to a firearm, which he used to threaten the victims, who have then been tied up," she said. "He has worked quickly and appears to have knowledge of who is home at the time of each attack, the location of safes and the layout of the home.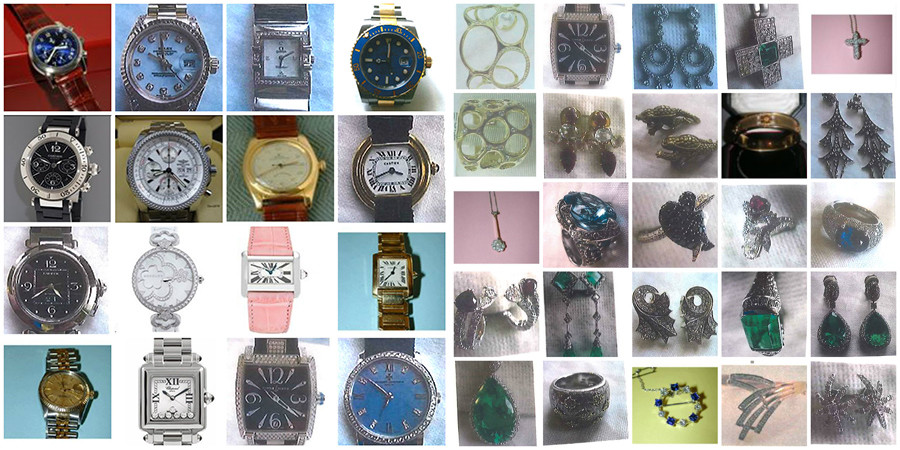 "This leads us to believe he has planned the attacks in advance with a great level of detail and prior knowledge. More than £1 million of valuable items, including irreplaceable heirlooms, have been taken," she added.
Fielding said the 'Night Watcher' is incredibly confident and incredibly violent. "This individual does extensive research on houses before he burgles them. In fact, we know he will stake out houses for weeks," she said.
"He does this to ensure he knows what the occupants are doing, their daily routines before using the sawn off shotgun to intimidate and terrify them. He is an extremely confident individual, it is very unusual for someone to be willing to enter a house alone and dominate more than one person inside."
Police fear that the next victim of the savage robber may not escape with their lives. Appealing for help, Fielding pleaded with members of the public to come forward if they have any information.
"There is senseless violence against his victims as he violates their homes," she said. "These are extremely traumatic incidents. These people feared for their lives and those of other family members in their homes. In some cases, children were present, unaware that the burglary was taking place.
"We can't run the risk of him striking again. Somebody knows who he is. Perhaps someone from an ex-military or services background?"
Irreplaceable jewelry, watches and heirlooms have been pilfered from the homes of the rich - including a ring that once belonged to Charles II.
The Night Watcher's most recent victim, 61-year-old Susan Morris, was attacked in her £3.5 million ($4.9 million) home in Kingswood, Surrey during November.
Morris said she thought the man would rape or kill her. "When he was hitting me with the gun pointing at me, at that moment I did think, 'This is it, it's all over,'" she said.
"All I wanted to do is get him out of the house as quickly as possible, give him what he wanted and get him out. So I took him to the jewelry, gave him the jewelry, but he said to me 'Get on the floor.' I thought he was going to rape me, I was very, very frightened.
"I gave him a lot of jewelry from the safe and I said to him 'You have got very valuable stuff there, now get out.' But he wasn't happy with that, he asked for more jewelry, I gave him some more jewelry and he then wanted more jewelry, and this is when he really got angry and started to hit me.
"He hit me very hard on my face, not enough to knock me out, he knew exactly how hard to hit me, he hit me three times on my face, it was very painful, I couldn't believe the blows kept coming."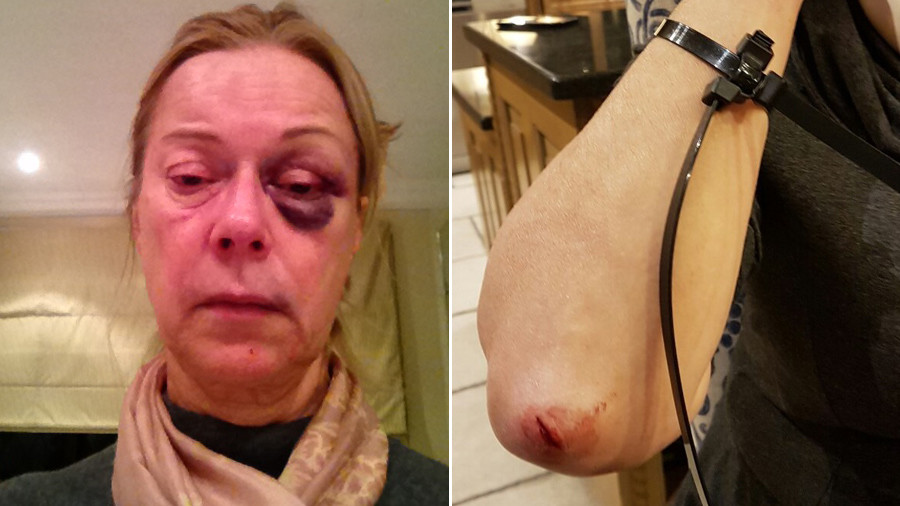 The 61-year old suffered a broken jaw and lost a tooth from the beating. Susan's husband Stephen Morris said it was "lucky in a way that no one was killed or maimed."
"He needs to be caught so he can't do it to anybody else and ruin someone else's life, and if anyone does know anything, although he's obviously a very clever person, they really better say something because there are so many other people," he said.
Surrey Police have released a description of the suspect as white, with a stocky or muscular build, and is around 6ft tall. He also has a south-of-England accent.
The seven raids linked to the 'Night Watcher' were at Kingswood, Surrey on November 12, 2014; Maidenhead, Berkshire on January 21, 2015; Chichester, West Sussex on January 13, 2016; Sevenoaks, Kent on November 22, 2016; Maidstone, Kent in January 2017; Virginia Water, Surrey on April 24, 2017; and Kingswood, Surrey on October 26, 2017.
Like this story? Share it with a friend!
You can share this story on social media: