EU takes just 2 minutes to adopt Brexit transition guidelines, Britain still in disarray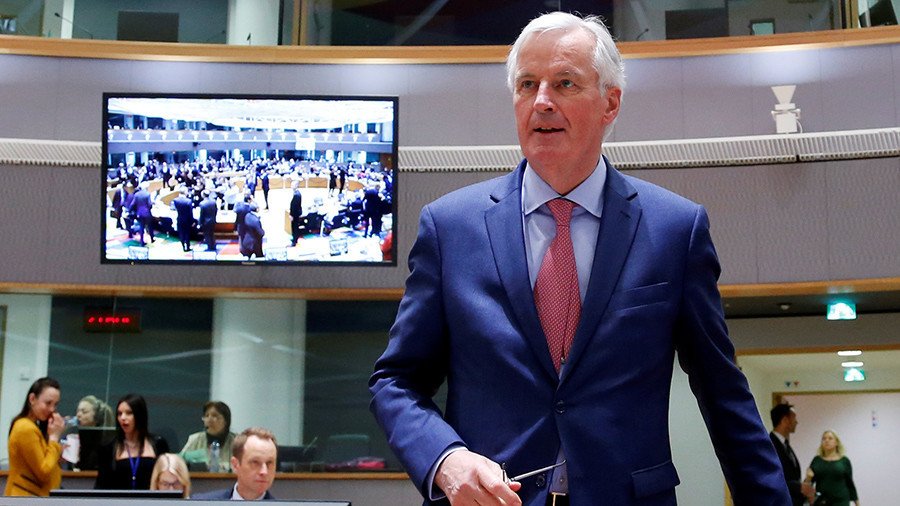 Britain has yet to come up with what it wants during the Brexit transition period, despite having debated its Brexit position for more than a year. By contrast, the EU took just two minutes on Monday to agree to theirs.
The EU's 27 remaining countries formally agreed on the terms they will offer Britain, which include the requirement that Britain must continue to allow the free movement of people during the transition, accept the authority of the European Court of Justice (ECJ) and take on any new rules passed by the bloc.
The final draft of the document, seen by Reuters, could potentially scupper hopes of securing a special deal for Britain's financial services sector, with the list stating the UK cannot be allowed to negotiate a "sector-by-sector approach" to a future trade deal.
The bloc's list of demands includes several requirements which are at odds with the UK government's stated aims, including having to guarantee the rights of EU citizens who arrive during the transition.
The negotiating guidelines were agreed by the member states after only a two-minute discussion, the European Commission's Deputy Chief Negotiator Sabine Weyand said on Monday afternoon.
The decision was made at a meeting of the EU's general affairs council in Brussels – which the UK did not attend, as is convention for decisions regarding Brexit. The council is a gathering of all the relevant government ministers from the EU's countries.
The announcement by the negotiator that the discussion only took two minutes appears designed to show the EU's unity when compared with the British government, which has faced criticism from its own backbenchers over plans for the transition period and has yet to agree what sort of trade deal it wants.
Theresa May's official spokesman said that while there was "broad agreement on the principle" there were differences on "specific detail." The UK hopes the two sides can reach agreement by March.
The proposed transition – or implementation – period is due to kick in after Britain formally leaves the bloc on March 29, 2019.
It is designed to provide time for businesses and government agencies both in the UK and on the continent to get used to new rules and regulations without affecting trade.
Leading Tory Brexiteer Jacob Rees-Mogg has said he believes the transition period amounts to the UK becoming a "vassal state" of the EU, though Brexit Secretary David Davis has said it is a "bridge to the future" and only amounts to a "short period" in the EU's orbit.
Think your friends would be interested? Share this story!
You can share this story on social media: