Theresa May faces the boot – and here's what insiders are saying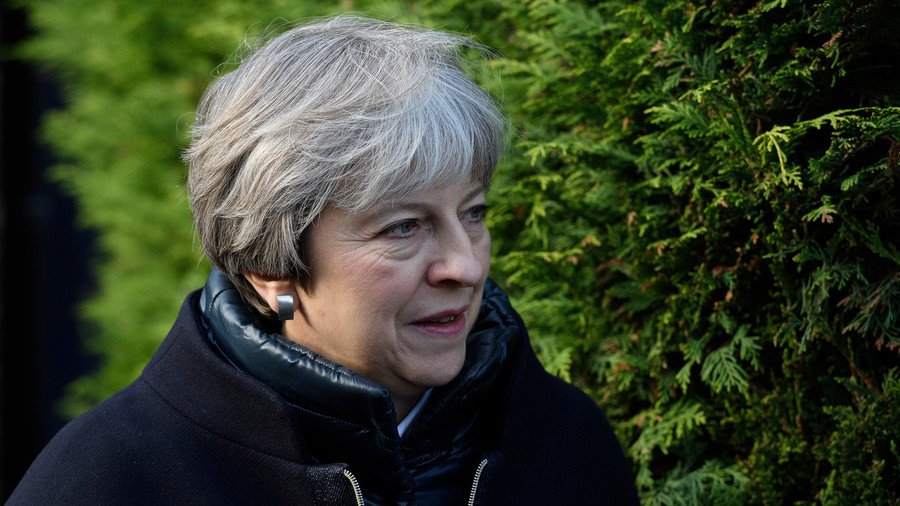 Theresa May's Tory party is in turmoil. Britain voted for a split from the European Union which Downing Street is now being accused of failing to deliver – by those both outside and inside Number 10.
Political infighting is tearing a hole in the "strong and stable" facade, and now, May is facing a potential vote of no confidence.
Politicians on both sides of the row have called for a decision to be made over the government's leadership as the UK faces falling off a cliff edge, and tumbling out of the EU with no trade deal in place. The move would be damaging for both Britain and the bloc.
Rumors were growing around May finally opening up about her plans for Brexit in a speech in Munich next month. Now, sources have claimed she will again offer a limited vision, sending waves of anger through parliament.
Labour's Angela Raynor said it is not so much the outside influence curtailing progress, but May's own cabinet.
Theresa May to attempt to calm Tory Party civil war at Brexit 'war cabinet' meeting. Energy minister Claire Perry said hard Brexit supporters were 'swivel-eyed' and hell-bent on 'wrecking the economy' Tories are literally falling apart with infighting https://t.co/uZ6MKMFMo1

— Angela Rayner (@AngelaRayner) January 29, 2018
One backbencher said the final blow could be on the way. "She's as vulnerable as she's ever been," they told The Guardian. "She's got to make a decision."
May's right-hand man, Philip Hammond, has been speaking out of turn on a frequent basis, forcing the Tories to distance themselves from a comment by the staunch Remainer just days ago. He said UK and EU economies should diverge only "very modestly" after Brexit.
The official line from the Tories backed away from the comments. But even some of those in his own party have called for his head, including the man tipped to take over the Tories, uber conservative Jacob Rees Mogg.
"I tend to disagree with the chancellor on many things, but on this issue he seems to be disagreeing with government policy, the Conservative Party manifesto and Mrs May's speeches. MPs are calling on Theresa May to get tough and end the constant stream of U-turning," he told ITV's Robert Peston.
Anna Soubry said on Twitter: "Stand up to wreckers PM. A small group of ideologically driven hard Brexiteers must not be allowed to run (ruin) UK."
Tory Nadine Dorries claimed a vote of no confidence would damage Britain.
Former Northern Ireland secretary Theresa Villiers joined calls for action over claims that the nation risks remaining in the EU "in all but name."
"Since the prime minister set out a bold vision in her Lancaster House speech, the direction of travel seems to have gone in only one single direction: towards a dilution of Brexit.
"If the government goes too much further down that path, there is a real danger that it will sign up to an agreement which could keep us in the EU in all but name, and which would therefore fail to respect the referendum result," Villiers said.
Members of the public have begun rolling out the red carpet for Labour leader Jeremy Corbyn. One person said on Twitter: "Theresa May's political career is about to end. Half her cabinet are against her. I sense a General Election looming. This gentleman is ready for Downing Street. For The Many, Not The Few."
You can share this story on social media: