'Ready to die': Transgender woman on hunger strike in UK male prison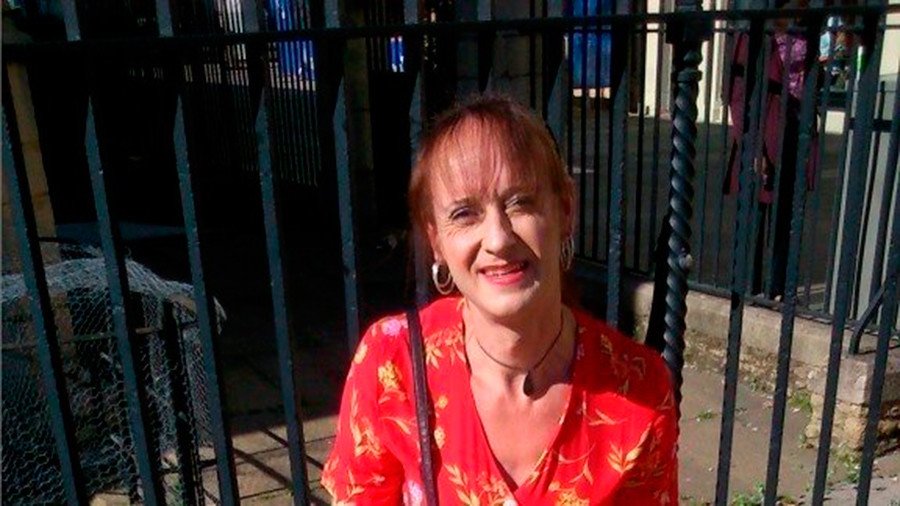 A 50-year-old transgender woman has gone on hunger strike in an all-male prison in Lancashire, in the north-west of Britain. A petition has been started to have Dean, diagnosed with gender dysphoria, moved to a female facility.
The trans woman, who is being held at HMP Preston, is protesting over the Ministry of Justice's "nightmare" refusal to recognize her gender. She is serving a sentence of indeterminate length for public protection (IPP) after being convicted of repeated burglary and voyeurism.
Among other crimes, Dean broke into several homes and filmed herself wearing underwear belonging to teenage girls, and reportedly maintains that prison officials refused to give her "hair straighteners, [an] epilator or any makeup," among other things.
"I decided yesterday that I don't want to be alive any more [sic]," said Dean's letter of January 17, written from inside the jail and published in the Guardian.
"I stopped eating and drinking and should die in about three, maybe four weeks. I think three [trans] girls have killed themselves now, but I think they did it too quickly. I remember Bobby Sands years ago, not eating and drinking until he died. His belief drove him to succeed," she added, making reference to the IRA hunger striker who died in the HM Prison Maze in 1981, aged 27.
Family and friends have not heard from Dean since receiving the letter.
A petition has been started to have Dean moved to an all-female facility, calling on the government to "stop the inhumane and degrading treatment of transgender women within the justice system."
"We specifically request that Marie Dean has her identity as a woman immediately returned to her and that it is respected by all staff, to be given back her clothes and her makeup to allow her to maintain her dignity and for her to be moved into the female estate as quickly as possible. Leaving her in the male estate will subject her to yet more abuse, distress and transphobic behavior," a statement from friends reads.
"The truth is it appears that the Ministry of Justice [MoJ] are unwilling to give up judging for themselves what gender a person is regardless as to how long the person has lived in their chosen gender.
"In Marie Dean's case, her harrowing ordeal has been both long and traumatizing, she has now given up and wants to die and it's not surprising."
Dean was given some allowances, such as being allowed to wear female clothing, according to MailOnline.
"The welfare of those in our custody is a top priority. There are stringent procedures in place to ensure transgender prisoners are managed safely and in accordance with the law," a Ministry of Justice spokesperson told the tabloid.
In 2016, the MoJ introduced new guidelines for the treatment of trans prisoners, stating that "all transgender prisoners (irrespective of prison location) must be allowed to express the gender with which they identify." Transgender prisoners "must be asked their view of the part of the prison estate that reflects this. Those who wish to be placed in a prison location which is not consistent with their legally recognized gender must provide evidence of living in the gender with which they identify," it noted, adding that assessments are to be made on a case-by-case basis.
Harrowing details emerged last month of how a group of several transgender prisoners at HMP Doncaster agreed a suicide pact, protesting against their alleged abuse inside the all-male facility. One of the women, 49-year-old Jenny Swift, was found hanged in her cell days after pulling out of the pact. Another woman told Doncaster Coroner's Court that trans prisoners were "bullied by staff" at the prison, but "no-one was listening."
You can share this story on social media: