Sex attack victims enduring degrading strip-searches in UK prison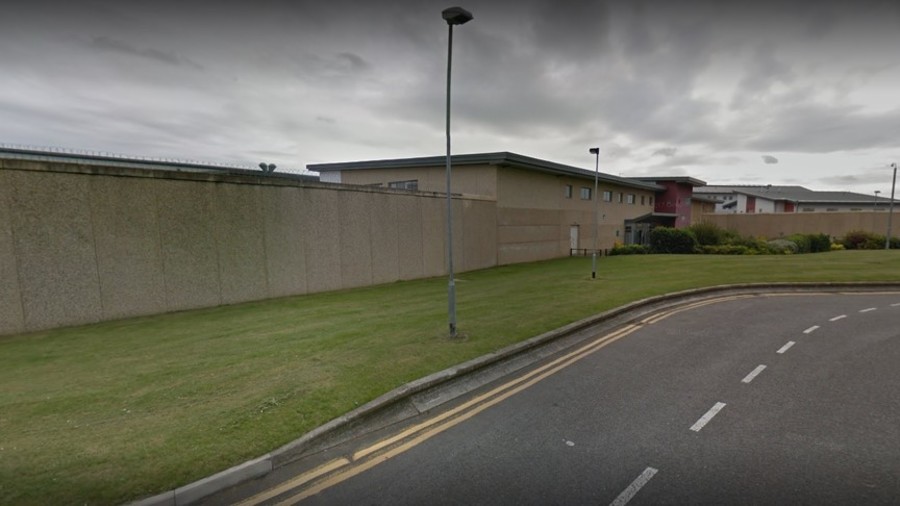 Sex abuse victims in prison are being "over" strip-searched in embarrassing and degrading punishments in a UK jail, which houses both female and male inmates.
Use of force at Peterborough women's jail has also been branded "too high" by concerned officials who found the jail to be "unsafe" for inmates. Conditions at the jail were heavily criticized over concerns that the women are neglected, while operations are focused on the men's side because it poses more danger.
HMP and YOI Peterborough is the only prison in England and Wales that holds both women and men on a single site. HM Inspectorate of Prisons found formerly abused women in the prison, many of whom have experienced rape and molestation, are "too often" forced to remove their clothes before being searched.
"Most security arrangements were proportionate but, as at our last inspection, the over-use of strip-searching remained a significant concern," the inspectorate said in its report.
"Although the local searching policy stated that searches were intelligence-led, in practice a strip-search could be authorized by any senior officer. There was no central record of strip-searching carried out across the prison to enable managers to satisfy themselves of its proportionality.
"Staff and prisoners had a good general awareness of the trauma associated with abuse, rape, domestic violence and human trafficking."
Worryingly, the use of force is twice the level of other prisons. The report states: "At more than double what we usually see in women's prisons; we saw examples where not every opportunity to de-escalate the situation had been used."
Healthcare also remained an issue. "The prison remained basically respectful, but serious deficits in healthcare meant that the assessment in this area was not as positive as at our previous visit," HM Inspectorate added.
The government has claimed that these issues are being addressed. Michael Spurr, chief executive of Her Majesty's Prison & Probation Service, said: "Sodexo have responded swiftly and positively to the Chief Inspector's report. There is a renewed focus on the specific needs of the women, and a dedicated Operational Manager has been appointed to drive safety improvements."
You can share this story on social media: