'The screws have lost control': UK inmates spend all day on phones, drugs & Facebook (VIDEO)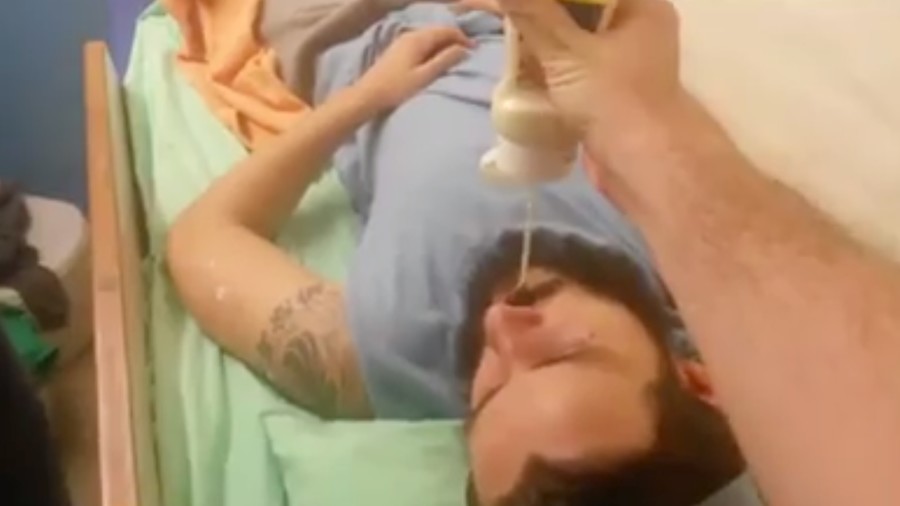 Prisoners are running riot in UK jails in an embarrassing – and very public – blow for the government. RT UK found footage on social media of inmates taking drugs and fighting.
Despite Downing Street's "best efforts," the Ministry of Justice (MoJ) seem entirely unable to stop lags (prisoners) sneaking phones and contraband into prisons, with many ordering deliveries of drugs on drones direct to their door – or cell.
Easily-accessed groups on social media channels are openly sharing videos posted from behind bars.
Footage shows prisoners playing pranks, taking selfies, fighting, smoking drugs and standing out in the open – filming fellow inmates.
Some pages even run competitions for the "best prison selfie."
A now deleted video on one page shows a man with a Liverpool accent filming a fight. In the footage he says there is "no control" and the prisoners are "running things" in UK jails.
The situation reveals how out of control under-staffed jails have become.
In one of the most shocking videos a man is seen inhaling a drug, most likely spice – otherwise known as mamba.
The formerly-legal substance causes temporary paralysis, convulsions and sometimes death. Inmates filmed a man inhaling it from a bottle before he began shaking and howling.
Laughing and filming the incident in a cell, with at least six men listening to music, the men told him to be quiet so as not to attract attention.
They then posted it to Facebook.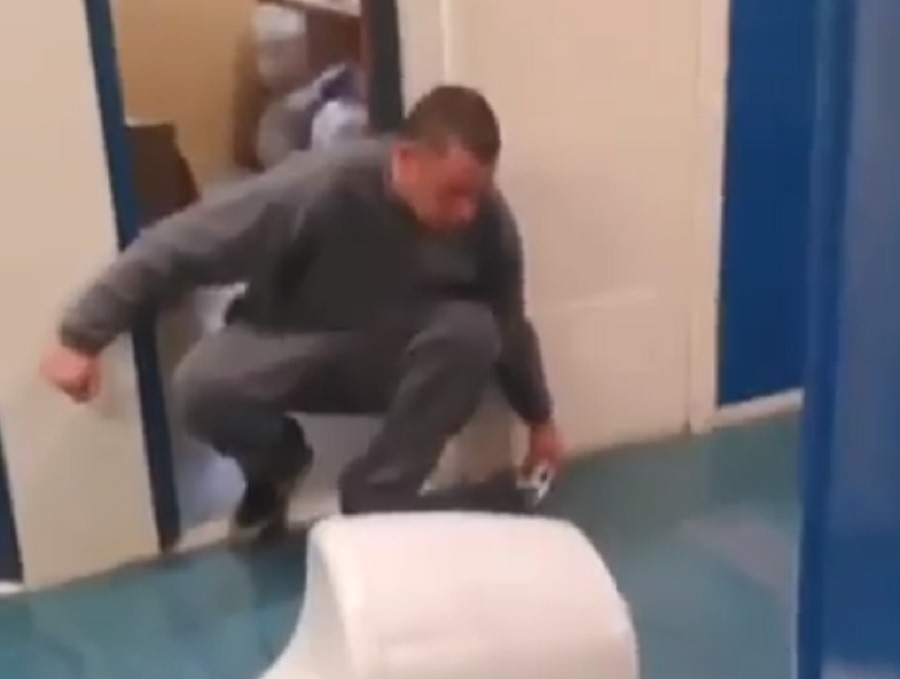 Others film "pranks" played on cell mates, again filmed on phones and posted online.
In one, the inmates stand brazenly in a corridor filming a man doing a "dare" in which he pushes himself down the stairs in a wheelchair.
The inmates shout loudly "go on Woody" – loud enough for wardens to be alerted, yet none come.
A man who appears to be in the prison commented on the video to update users on the man's condition after he threw himself down the stairs.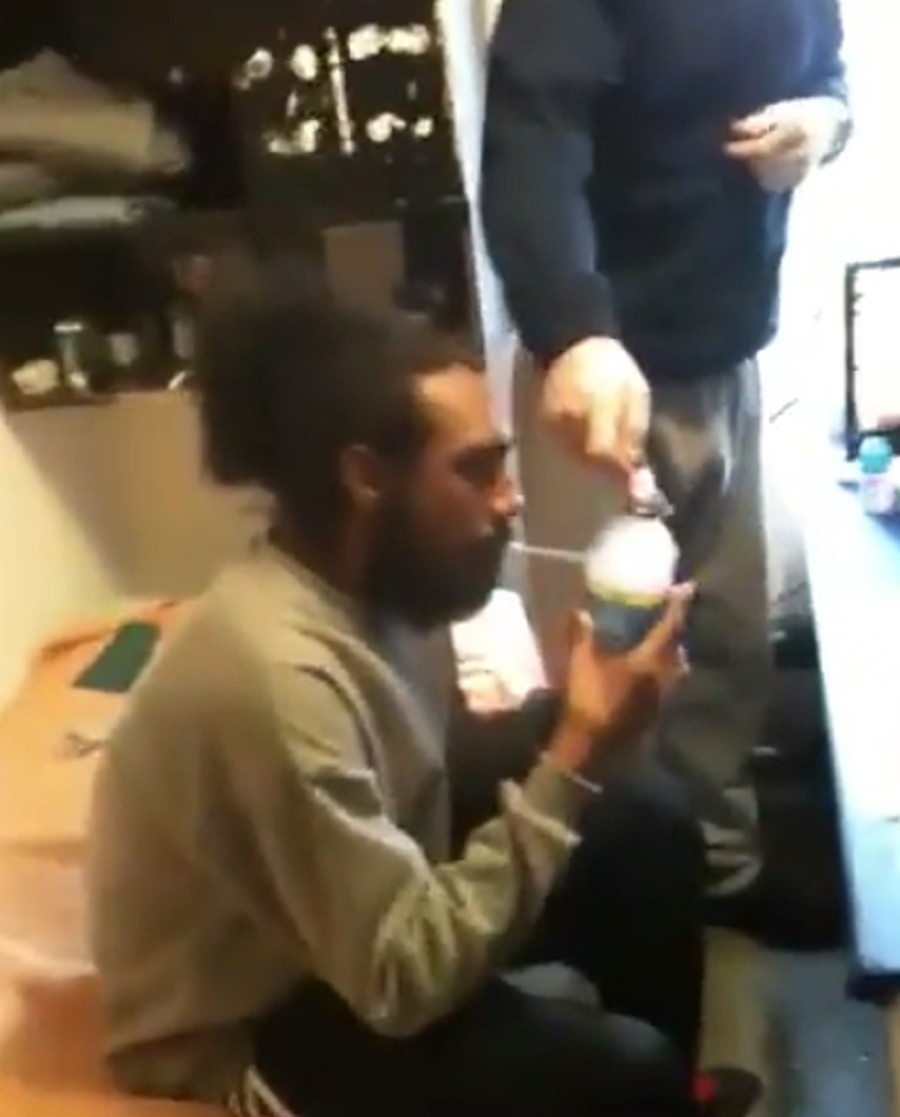 He said: "Did it for £50 worth and walked away with a little bruise on his back ... Surprised he's not in hospital!"
Prisoners even put out requests for advice on deliveries.
One man said he was in a category C prison –designed for prisoners who have earned trust.
One man wrote: "Currently in a c cat... looking for someone with experience of delivering rice paper!
"Get in contact!"
Others post videos shot on smartphones.
RT UK previously reported that one inmate who took part in a live question-and-answer session from his cell told his audience he used to sneak small phones in his anus – now it is "so easy" that he can smuggle in huge smartphones.
The MoJ has insisted it is taking measures to ramp up searches, but said is yet to invest in signal blockers to be placed around prisons making phones unusable.
A £2m investment package was announced in July 2017, which includes plans for 2,500 extra prison officers, but the decade old mast plan is still not on the cards.
Figures released by the Government in July revealed 13,000 phones and 7,000 SIM cards were found in one year under their new detection program.
The prison population in the UK is currently 85,000, making the number of prisoners with access to a phone significantly higher than originally feared.
Facebook users celebrated and shared the videos while some others were not impressed with the system in prison.
One man said: "Shows how lax jail is these days fucking holiday camp. Back in my day be down the block. Mobile phones."
A woman posted onto the video to question why people are watching the clips.
She wrote: "Why do people find this funny I find it disturbing as fuk (sic)!!!"
The MoJ has not yet responded to RT's request for comment.
Like this story? Share it with a friend!
You can share this story on social media: