Sex toys to casual racism: The things that WON'T get you sacked from the Tory party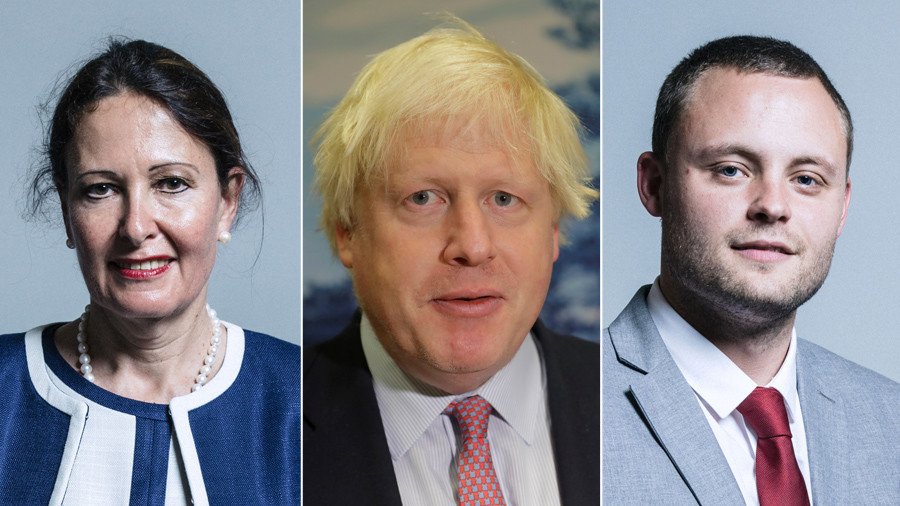 Theresa May famously stated no MPs are "unsackable" when she was questioned over why Boris Johnson is still in place as foreign secretary despite a long line of blunders.
However, what it takes to get sacked as a £75,000 ($104,300) per year Tory politician is pretty unclear. The list of offences committed by those in power now include heinous statements, inappropriate behavior, and public support for racist groups.
What have Tory MPs got away with recently?
Casual racism: Marie Morris MP
Morris caused outrage in 2017 when she casually dropped a vulgar, racist verbal bomb in a speech. But it was ok, because she was using an old fashioned phrase when she used the word "n*****."
Speaking at the East India Club, Morris said: "Now I'm sure there will be many people who'll challenge that, but my response and my request is look at the detail. It isn't all doom and gloom. Now we get to the real n***** in the woodpile, which is, in two years what happens if there is no deal?"
A word associated with slavery, oppression and steeped in racism is clearly fine if you're a Tory... because, although Morris had the whip removed, it was restored five months later. Essentially, the party distanced themselves from the MP (by withdrawing the whip) but let her back in the club when the smoke had cleared.
Speaking of her return as a Conservative MP, Morris said: "I would like to take this opportunity to apologize again for using such inappropriate and offensive language. It was a mistake and I regret it unreservedly.
"I have learned from this experience and have a new determination to uphold the highest possible standards in public life. I feel proud and privileged to be a member of parliament and I will continue to serve my community and my country to the best of my ability."
Poor shaming: Ben Bradley MP
If perhaps you did not attend university, do not have middle class parents, and find yourself out of work – you should be sterilized, according to a Tory MP.
Apparently, anyone who faces desperate times has no right to a family life – because it is an expensive inconvenience to others – but such a vile opinion is accepted if you fly a blue flag in Britain.
Tory MP Ben Bradley has kept his role despite suggesting people who are unemployed should not have children. He was apparently scared of Britain "drowning in a cast sea of unemployed wasters."
In a blog post revealed by BuzzFeed, Bradley said: "It's horrendous that there are families out there that can make vastly more than the average wage (or in some cases more than a bloody good wage), just because they have 10 kids. Sorry, but how many children you have is a choice; if you can't afford them, stop having them! Vasectomies are free.
"There are hundreds of families in the UK who earn over £60,000 ($83,500) in benefits without lifting a finger because they have so many kids (and for the rest of us that's a wage of over £90,000 ($125,200) before tax!)."
Sex toys and sugar tits: Mark Garnier MP
Imagine being secretary to Tory MP Mark Garnier. Your duties include filing, taking calls, buying sex toys for him, and enduring being called derogatory names like "sugar tits."
Garnier, MP for Wyre Forest, was named in the so-called "dirty dossier," which accused dozens of MPs of inappropriate behavior. Listed next to Garnier's name were accusations over the way he treated his staff.
Allegations came to light in October regarding his secretary, Caroline Edmondson, prior to his appointment as a minister in 2016. Edmondson revealed to the Mail on Sunday that she was asked to go to a Soho sex shop and buy multiple vibrators for Garnier. The MP, who would not deny the allegations, said he would "take it on the chin."
A Cabinet Office investigation in December cleared him of wrongdoing and found there was no evidence that he had "breached the expected standards of behavior."
He was replaced as international trade minister in May's cabinet reshuffle.
Rubbing shoulders with racists and 'neo Nazis': Toby Young
A past political party that believed in creating a "better" race by selective breeding were known as the Nazis. The same Nazis were responsible for the deaths of 11 million people.
Yet eugenics, which aims to "improve" the human race, got public backing from a man in a high-power position. Toby Young was appointed by the government as a board member of the Office for Students, a universities watchdog. He also attended eugenics events with neo-Nazis and cranks who support the bizarre philosophy.
A string of homophobic and misogynistic tweets, in which he referenced "hardcore dykes" and described gay singer George Michael as "queer as a coot," were not enough to get him sacked either.
May was "unimpressed," according to reports. Young later resigned after a growing backlash over his role.
Liberal Democrat Vince Cable said: "Theresa May stood by Toby Young when she should be firing him. This is a man who has a record of misogyny and backs eugenics. His appointment shows poor judgement and, as May admitted, a lack of due diligence. It seems all you need to survive is be a friend of Boris Johnson #Marr."
Journalist Paul Lewis said: "He attended a recent secret eugenics conference with neo-Nazis and pedophiles."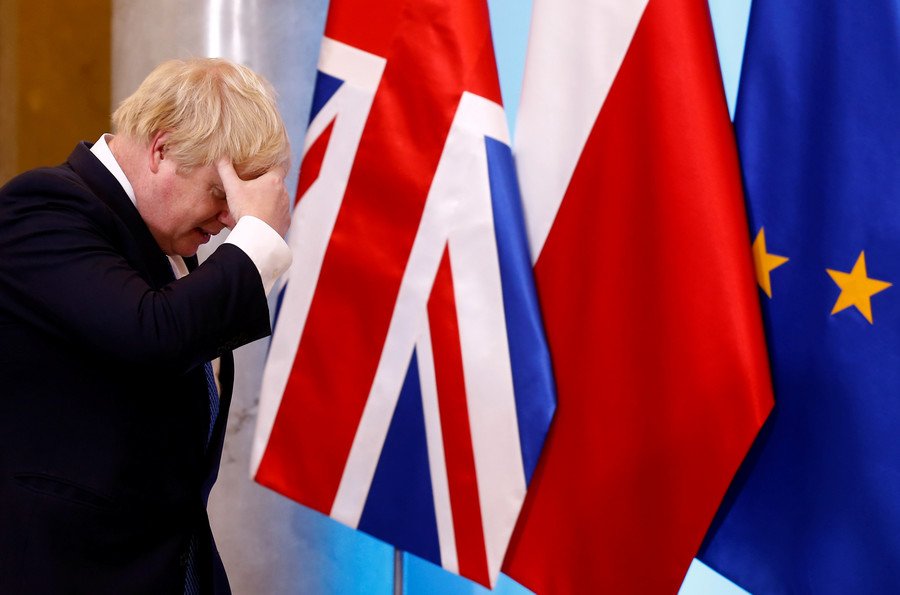 Landing Britons in jail: Boris Johnson, foreign secretary
While BoJo runs around the world attempting to garner support for Brexit Britain, a woman named Nazanin Zaghari-Ratcliffe is rotting in an Iranian jail. The mother was arrested in Tehran and accused of "defamation against the state."
In a careless attempt to get her out of jail, Johnson said in parliament that she was in the nation teaching journalism, blowing up her defense that she was just a tourist visiting family with her infant daughter.
The minister is still trying to get her out of prison.
You can share this story on social media: