Tory MP suspended for 'n****r in the woodpile' Brexit remarks (AUDIO)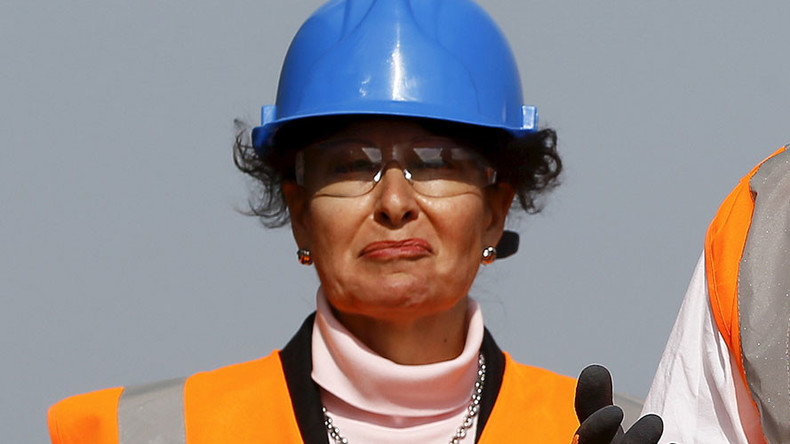 A Tory MP has become embroiled in a racism row after describing the UK's departure from the European Union without an agreed deal as "a real n****r in the woodpile."
Anne Marie Morris, the Brexit-supporting MP for Newton Abbott, made the comments on Monday at the launch of a report into the fate of the UK's financial sector after Britain leaves the EU.
Morris has since been suspended by the Conservative Party. Prime Minister Theresa May said the remarks were "totally unacceptable" and she was having the whip withdrawn.
After predicting that financial services will remain largely unaffected by Brexit, Morris said: "Now I'm sure there will be many people who'll challenge that, but my response and my request is look at the detail, it isn't all doom and gloom.
"Now we get to the real n****r in the woodpile which is in two years what happens if there is no deal."
Morris, the Tory whip in Parliament, was a panellist at the central London event with fellow eurosceptics Tory MPs Bill Cash, John Redwood and Kwasi Kwarteng.
Morris has also apologized for her statement.
"The comment was totally unintentional," she said. "I apologize unreservedly for any offence caused."
MPs from rival parties have taken to Twitter to criticize her remarks.
Labour's national campaign coordinator Andrew Gwynne said Morris's comments were "outrageous and totally unacceptable."
Others are similarly unimpressed, with some commentators calling on the MP to resign.
Morris is not the first Conservative Party member to publicly use the phrase.
In 2008, then-Prime Minister David Cameron was urged to strip Lord Dixon Smith of his title as whip in the House of Lords after using the words during a debate.
The peer later apologized, telling members that he had "left his brains behind."