Britain's first cyborg shop assistant fired for incompetence after 1st week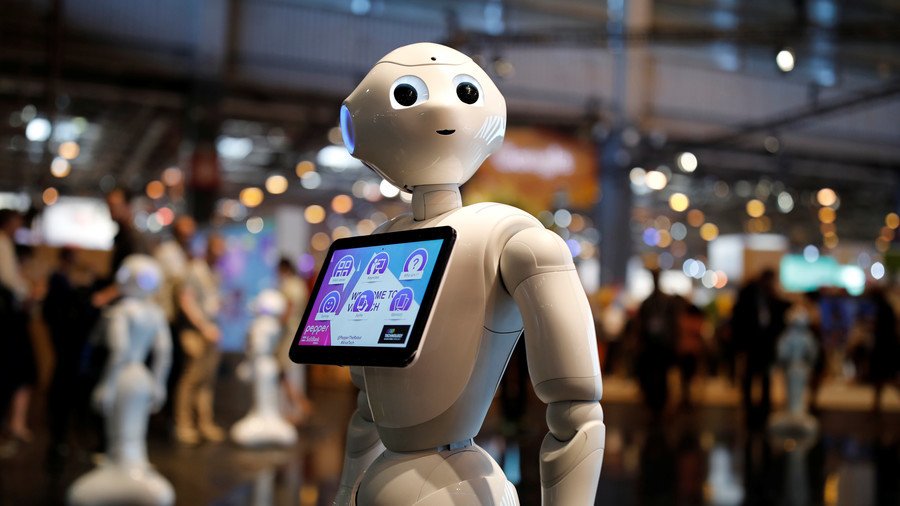 The UK's first cyborg shop assistant was fired after a week due to "incompetence," suggesting the much-feared AI takeover may still be some way off.
Fabio, the Pepper robot, produced by Japanese company Softbank, was hired as a retail assistant at a Margiotta supermarket in Edinburgh, Scotland, as part of an experiment run by Heriot-Watt University for the BBC documentary Six Robots & Us.
"We thought a robot was a great addition to show the customers that we are always wanting to do something new and exciting," Elena Margiotta, who runs the family-owned company, said. "Unfortunately Fabio didn't perform as well as we had hoped. People seemed to be actually avoiding him."
Fabio failed to help customers, telling them beer could be found "in the alcohol section," rather than directing customers to the location of the beer, the Telegraph reports. He was soon demoted to offer food samples to customers, but failed to compete with his fellow human employees.
"Conversations didn't always go well. An issue we had was the movement limitations of the robot," Margiotta said. "It was not able to move around the shop and direct customers to the items they were looking for."
It wasn't all bad for Fabio, as the robot proved popular with his fellow employees. This came as a surprise to the researchers.
"One of the things we didn't expect was the people working in the shop became quite attached to it," Dr. Oliver Lemon, director of the Interaction Lab at Heriot-Watt said. "It was good in a way because we thought the opposite would happen and they would feel threatened by it because it was competing for their job."
If you like this story, share it with a friend!
You can share this story on social media: