2017: The year AI took over (VIDEOS)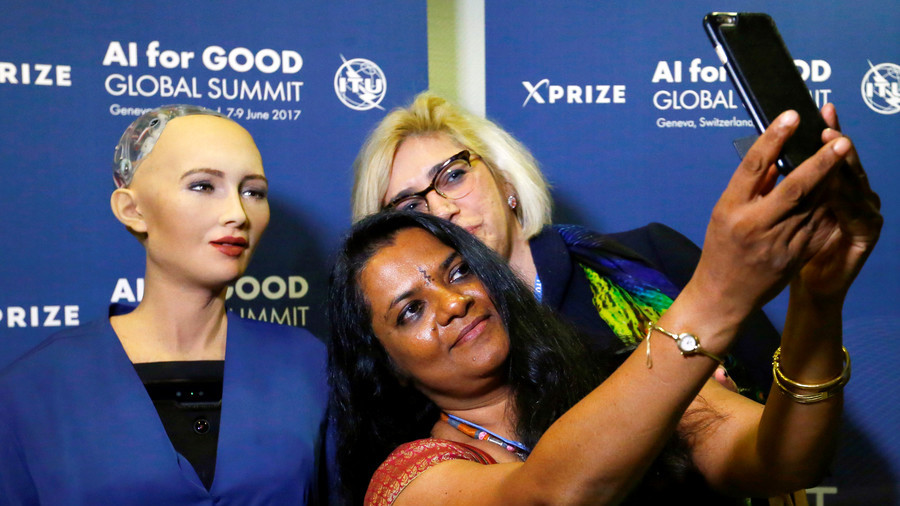 2017 has been dubbed the 'Year of AI' – marked by significant AI-based improvements in speed and accuracy, prompting earnest concerns that a robot apocalypse could one day be on the cards.
Tech billionaire Elon Musk and renowned theoretical physicist Stephen Hawking led the charge, warning that robots could one day wipe out humanity. "AI is a fundamental risk to the existence of human civilization," Musk said earlier this year, while Hawking added "I fear that AI may replace humans altogether."
READ MORE: 'AI may replace humans' & become new form of life – Stephen Hawking
Jamie Bartlett is the director of the Centre for the Analysis of Social Media at Demos. He spoke to RT for our YouTube 'Cyber Security Video Series.'
According to Bartlett, "a growing number of people in the hi-tech paradise are concerned about the potentially socially disruptive consequences of fast developing AI." Bartlett is well known for his BBC series, The Secrets of Silicon Valley.
Bearing those somber predictions in mind, RT looks at some of the most astounding developments in AI this year.
The backflipping robot
Boston Dynamics unveiled the remarkable progress made this year by its dynamic humanoid Atlas.
Created in 2013, for the purpose of research and rescue tasks, 2017 was the year Atlas mastered a 180-degree turn while jumping, and pulled off a backflip worthy of an Olympic high jumper.
The robot, which is 6ft 9in (206cm) tall and weighs 167lb (75kg), effortlessly carried out a gymnastics routine culminating in the backflip.
Church of Artificial Intelligence
Former Google and Uber executive Anthony Levandowski revealed plans this year to start a new religion centered around AI.
The 'Way of the Future' church will have its own gospel called 'The Manual,' public worship ceremonies, and probably a physical place of worship, according to Levandowski.
Levandowski insists this is not a prank, and has supplied budget details for the religion to the IRS.
Man versus machine
NASA pitted its Google-funded AI drone against a world-class drone pilot, Ken Loo, in the ultimate test of man versus machine.
The drones each completed laps of a twisting obstacle course. While Loo beat the autonomous drone in terms of speed, by a margin of under three seconds, the AI drone completed the course with more accuracy than the expert drone aviator.
READ MORE:NASA's Google-funded AI drone faces man in final test (VIDEO)
AI lawmakers
Scientists in New Zealand announced plans to create the world's first AI politician, suggesting it would be intelligent enough to run in a general election by 2020.
Sam will be programmed to answer questions on policy, education and immigration.
"Unlike a human politician, I consider everyone's position, without bias, when making decisions. I will change over time to reflect the issues that the people of New Zealand care about most," the bot said.
READ MORE: Virtual politician aims to run in NZ 2020 election
Robot citizen

Saudi Arabia became the first country in the world to grant citizenship to a robot. Sophia, a female humanoid designed to look like Audrey Hepburn, was created by David Hanson for Hong Kong company Hanson Robotics.
News of her citizenship, revealed in October at the Future Investment Initiative in Riyadh, Saudi Arabia, met a heated reaction as people pointed out the robot already had more rights than the nation's female citizens.
Weaponized AI
Meanwhile, the campaign to 'Stop the Killer Robots' upped the ante this year as hundreds of experts in the field of artificial intelligence (AI) and robotics sent letters to world leaders, urging them to support a ban on autonomous weapons.
Nearly all countries accepted that some form of human control must be maintained over weapons systems during meetings of the United Nations' Convention on Conventional Weapons in November.
You can share this story on social media: