Child 'soaking in his underwear' seeks help in storm before disappearing, sparking police search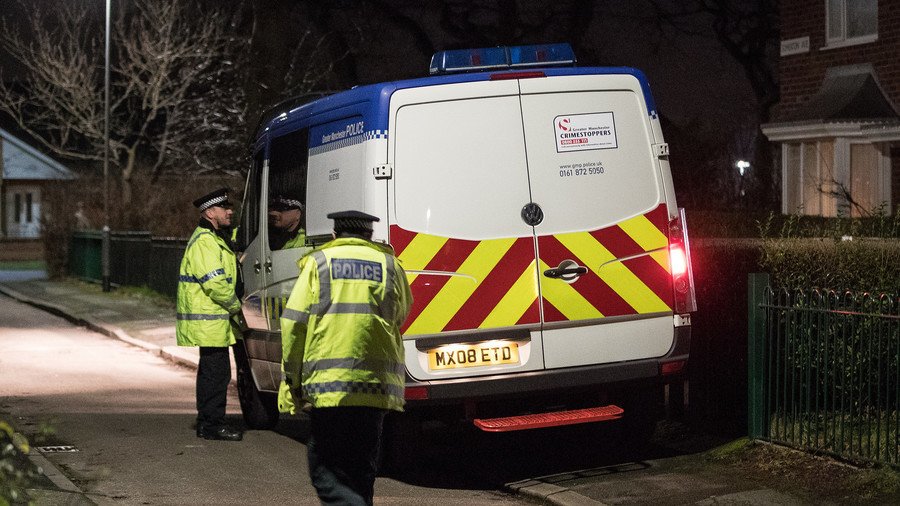 Police are investigating a bizarre case in Kent after residents called officers to say a half-dressed child was running around in the pouring rain pleading with strangers for help, before fleeing into the night.
Concerned adults rushed to seek assistance on Tuesday night after the boy, thought to be aged around 12, banged on doors for help. Despite rain and wind battering the town the boy was going door to door and asking for help. Within minutes the half-naked child disappeared.
Officers are urgently asking for help to trace the boy in the town of Hythe, near Folkestone, Kent. Witnessed reported him to be tanned with dark hair and spoke English.
One neighbor, who asked not to be named, said she was "scared" for his safety. She said: "I spoke to the police last night.
"He knocked on the door and tried a couple of others. I was hoping by now they would have found something. I have heard sirens and the helicopter has been up most of the morning."
Coast Guard officers and dogs were dispatched to the scene yet despite the search the child remains missing.
Maureen Wright, 72, said: "The police knocked at our door. Apparently he was soaking in his underwear. The road where he was seeking help is located just yards from the seafront. The police were around most of last night. They had police dogs and lots of police around."
In a statement, police said: "Kent Police was called at 9.37pm on Tuesday 23 January 2018 to a concern for the welfare of a boy in Fisher Close, Hythe.
"It was reported that the boy, believed to be around 12 years old, knocked on the door of a house, asked for help and then ran away.
"The boy was described as being partially clothed and had dark hair and a tanned complexion.
"Officers attended the area and carried out a search, with assistance from the Coast Guard, but he was not located.
"Enquiries into the circumstances of this incident are ongoing."
If you like this story, share it with a friend!
You can share this story on social media: