Lawyer found with pants down in prison sex video racket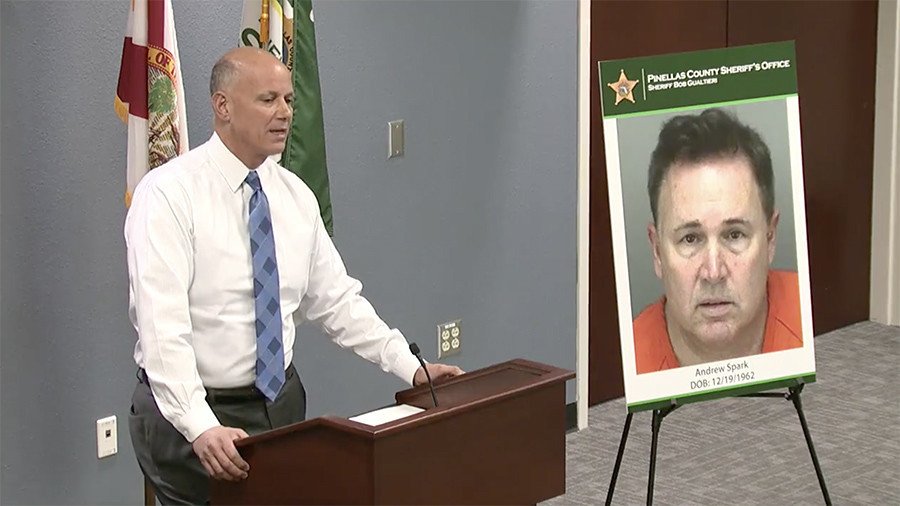 An attorney was caught with his pants down attempting to film sex scenes with an inmate for a 'Girls in Jail' video in Pinellas County, Florida.
Pinellas County Sheriff's Office received a tip from an inmate in late November that Andrew Spark was using his status as a lawyer to meet with female inmates at the Pinellas County Jail in Clearwater. He had 'taped video sex with the inmates for a fee,' Sheriff Bob Gualtieri said.
An inmate named Shauna Boselli, who has been sentenced for child pornography along with her husband, told authorities that she met Spark about two years ago at a porn convention in Tampa. When she ended up in jail, Spark visited her. She said she was surprised to see him, and he told her he would put money into her commissary account in exchange oral sex.
"Spark told Boselli when he met with her in November, a few weeks ago, that he was preparing porn videos of female inmates performing oral sex on him from within the jails and, in exchange, he puts money in the inmate's account," Gualtieri said.
He asked Boselli to take part in the sex videos and told her he had just visited another inmate, named Rose, who had "performed videotaped sex with him for money."
Detectives discovered Rose, or Antoinette Napolitano, and Spark had sex at least six times between June and December.
Spark, who is a former assistant attorney general, would start filming Napolitano in her uniform, in an interview-like scenario where he would ask about her sexual fantasies. He would then film her performing sex acts, detectives found.
An autopsy revealed 7 balloons in his stomach, including the 2 that ruptured. A drug test found 4.6 grams of methamphetamine recovered from the intact balloon https://t.co/MeKCpYlJlF

— RT America (@RT_America) November 22, 2017
When Spark visited Napolitano on Sunday, authorities burst into the room to find him "fully exposed."
He has been charged with soliciting for prostitution, exposure of sexual organs and introduction of contraband into a detention facility. He may face further charges as the investigation continues.
"Information indicates Sparks has done this with female inmates at the Pinellas County Jail before, and has also done the same at other jails throughout the Tampa Bay area." Gualtieri said.
You can share this story on social media: