13-yo allegedly raped by inmate at Louisiana prison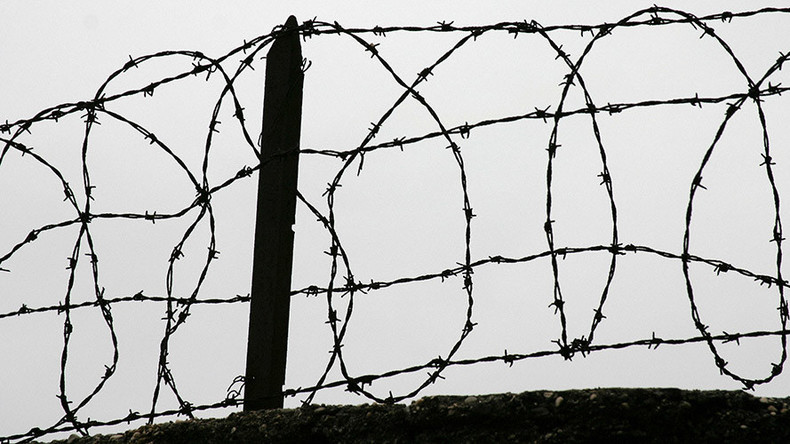 The Louisiana State Penitentiary is investigating allegations that a 13-year-old girl was raped by an Angola Prison inmate during a prison rodeo in Louisiana in October.
The girl was raped in a bathroom by Laderrick Davis, who is serving a life sentence for murder, according to sources cited by WBRZ. Sources told the network's investigative unit that Davis was seen leaving the bathroom with the girl.
Once questioned, she said she had sex with Davis and a rape kit was administered, WBRZ reports. West Feliciana Parish Sheriff Austin Daniel said the incident was under investigation. Other sources said police are awaiting DNA evidence results.
"There is an ongoing investigation into an alleged incident which may have occurred during the last weekend of the October 2017 rodeo," state prison spokesperson Ken Pastorick told WBRZ in an email. "The details of the alleged incident will not be released or discussed until the appropriate time."
Angola Prison holds the country's longest running prison rodeo every Sunday in October and once in April. Inmates take part in rodeos and sell crafts to the public.
Davis was transferred from the State Penitentiary to Wade Correctional in Homer, with the state prison saying it was "due to the seriousness and nature of the allegations," as well as for his own protection.
Proceeds from the prison rodeo, which can amount to $150,000 per day in ticket sales, are used to fund prison programs. Inmates, who don't get any training before entering the ring, also receive cash prizes for taking place in events like "convict poker" inside the rodeo ring.
You can share this story on social media: