Antibiotic apocalypse: Warning over 'return to dark ages' as patients make demands on doctors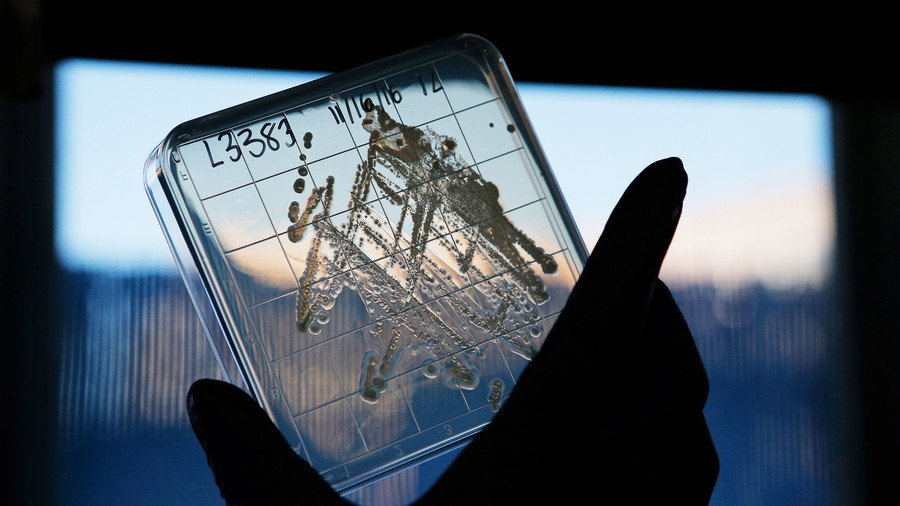 Antibiotics are becoming resistant to fatal diseases in a frightening trend which could spark a post-antibiotic apocalypse, top scientists are warning.
Professor Dame Sally Davies, Chief Medical Officer for England, has urged UK patients to stop demanding treatment with antibiotics, or risk condemning the planet to an age of death by preventable disease.
Writing for the Huffington Post, the professor revealed an industry-wide fear of new diseases which are resistant to drugs.
The professor said if diseases accelerate and antibodies fail to work, the world's population could be drastically diminished.
She wrote: "Before these truly revolutionary medical leaps, life was very different. Infections regularly killed or caused significant disabilities, many of the operations we now consider routine did not exist and the powerful drugs we use to treat cancer were unthinkable.
"In particular, I want to share one key statistic—in this time before antibiotics and vaccines, around 40% of deaths were due to infections. Now, that number is just 7%," she added.
Most antibiotics were developed, along with preventative vaccines, at the beginning of the last century. It is estimated the drugs now add, on average, twenty years to our lives.
However, they are evolving, and some as quickly as medicine.
Davies highlighted Sir Alexander Fleming's Nobel Prize acceptance speech in which he "flagged that he was already seeing bacteria in the laboratory that developed resistance and therefore survived, and urged people to get ahead of this threat before it occurred more widely."
Yet seven decades after the discovery of the first antibiotic, penicillin, Davies says "little progress" has been made to address this threat.
"It continues to grow globally — and this inaction seriously risks us returning to the dark ages of medicine," Davies said.
"I do not think people fully appreciate just how much our quality of life hinges on antibiotics being effective. We are so familiar with these wonder drugs that we take them for granted. The truth is that we have been abusing antibiotics –
as patients, as doctors, as travellers, as farmers and food producers globally, for short term personal gain without thinking about the future."
And the signs are already starting to show.
The professor said: "Already four in 10 patients with an E. coli bloodstream infection in England cannot be treated with the commonest antibiotic (co-amoxiclav) used in hospitals. In addition, almost one in five of these bacteria were resistant to at least one of five other key antibiotics.
"This truly is the doomsday scenario we fear in medicine. Our apocalypse is a return to these dark ages, where people regularly died in childbirth, from stomach bugs, from simple cuts and abrasions."
The professor argues patients in the UK "demand them of our doctors" without any true need.
The UK Government has put the issue on its national risk register, as the nation gets involved in the fight to stop a looming apocalypse.
One of the main issues is that development has ended, which has resulted in no new classes of antibiotics since the 1980s.
Drug companies in the private sector "say they are too expensive to develop when they sell for such a low price," the professor wrote.
Currently, it is estimated that 700,000 people across the world die from drug-resistant infections.
A review by Lord O'Neill found this annual figure could hit 10 million people by 2050.
In 2016 the United Nations signed a landmark declaration pledging to take action.
According to professor Davies the UK is leading the way by funding vital research "spending over £615 million on research, awareness raising work, and supporting developing countries."
Like this story? Share it with a friend!
You can share this story on social media: