Theresa May faces fresh revolt as Tory donors and MPs call for her resignation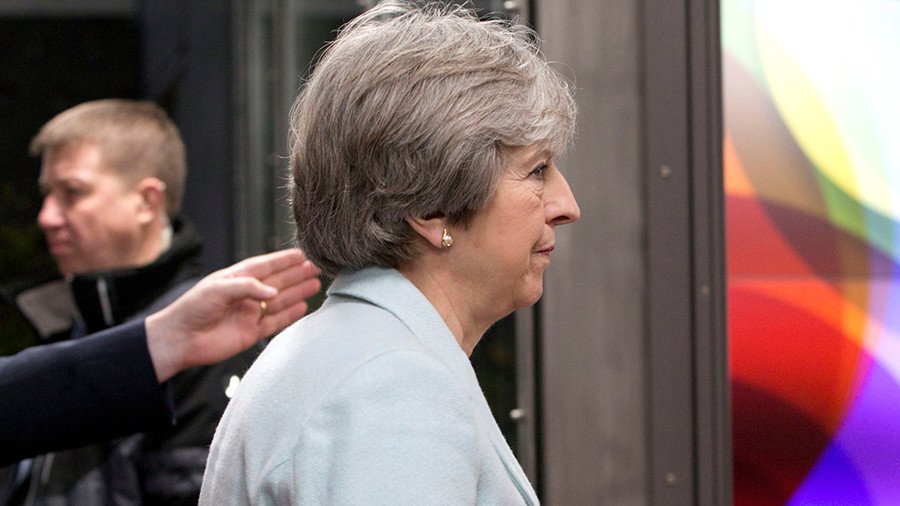 Theresa May is facing a donors' revolt and growing pressure to leave Downing Street as soon as the outline of a trade deal is negotiated with the EU this autumn. The PM's Brexit strategy is under attack from all sides.
Discontent with UK Prime Minister Theresa May among the Tories' financial backers reportedly boiled over at a fundraising event last Thursday. An account of the event – where about a quarter of the 50 donors present were said to have demanded her resignation – has been circulating among Brexit-supporting Tory MPs.
According to The Times, one donor who attended said: "Among even the most loyal middle-ranking donors there is utter despair.
"Dominic Johnson [a Tory party treasurer] stands up and says: 'I love Theresa May, who could possibly want to replace her?' What he didn't expect was about a quarter of the room to say 'yes [we do].' This was a room of very, very traditional donors."
May's grip on No 10 has weakened markedly in recent days as the Leave and Remain wings of her party raise the stakes before the start of talks on Britain's future relationship with the EU. Criticism of May has focused on her perceived lack of direction over Brexit, concerns about upcoming council elections and a widely criticized reshuffle.
She is facing attacks from all sides of the Tory factional war, with Brexiteers insisting she is not being tough on the EU, and Remainers warning the government is letting down the country.
A source close to the Brexit-supporting European Research Group (ERG) of backbench Tory MPs said that the chance of May's survival was "50:50." The senior Conservative told The Times: "There is no one defending her but no plot to oust her. It's the worst of all worlds."
Culture Secretary Matt Hancock called for calm on Monday, warning his colleagues to "pull together and pull behind the Prime Minister." A senior backbencher, Charles Walker, said that anyone thinking the PM might be pressured into naming a date for her departure should "sit in a darkened room and put a cold towel on their heads."
Sacked Cabinet ministers Nicky Morgan and Justine Greening led criticism of May on Monday, warning she should have resigned as PM in the aftermath of the election disaster last year.
The public row comes amid rumors that Brexiteers are close to forcing a new leadership contest on May by sending letters to the powerful 1922 Committee. Those MPs would like May to choose to stand down in private rather than be forced out through that mechanism, however.
Tory MPs are warning of two flashpoints in May and October. "Beware the ides of May," one figure said amid fears about local elections in London.
Like this story? Share it with a friend!
You can share this story on social media: