Don't call drug users 'junkies' or 'crackheads,' Soros & Branson-backed campaign urges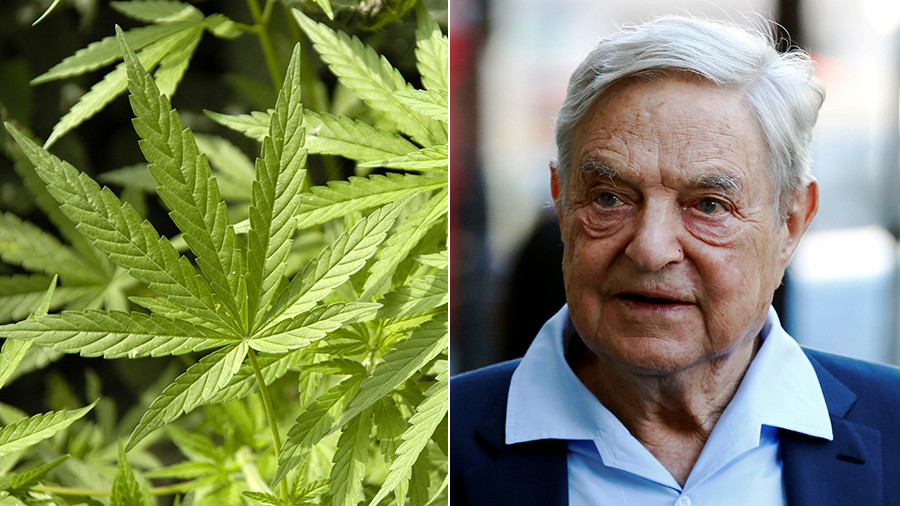 Drug users shouldn't be labelled "junkies" or "addicts," George Soros' Global Commission on Drug Policy has said, amid complaints that drug users are stigmatized. Instead, they should be called a "person who uses drugs."
The commission, backed by Virgin tycoon Richard Branson and former Liberal Democrats leader Nick Clegg, says drug users are victims of discrimination. It called for an end to negative language around their habits, to ensure that their human rights are respected.
It suggested alternative terms "drug dependence," and "problematic drug use." A drug perception problem is making it harder to help users who want to quit, it said.
The words "pothead" and "stoner" should not be used, it added. It is also wrong to label someone with "non problematic use" as a "recreational or experimental user."
"Commonly encountered terms such as junkie, drug abuser and crackhead are alienating, and designate people who use drugs as others - morally flawed or inferior individuals. Such stigma and discrimination, combined with the criminalization of drug use, are directly related to the violation of the human rights of people who use drugs in many countries.
"Therefore, in order to change how drug consumption is considered and how people use drugs are treated, we need to shift our perceptions, and the first step is to change how we speak."
Laws banning drugs make users "scapegoats for wider societal problems," the report said. It added that crime is not a result of drug use, but when users get criminal records for drugs it makes "the illegal market and criminal activity among their only means of survival."
It said new laws are often not as good as they could be, because politicians base their decisions on "perceptions and passionate beliefs" instead of on "factual discussions." Instead, drug policy is more often treated as a "moral debate" and drugs are presented as evil when "in reality, taking substances to alter one's mind seems to be a universal impulse, seen in almost all cultures around the world and across history."
The commission was set up in 2011 by billionaire investor Soros with the aim of legalizing drugs. 12 former presidents or prime ministers from around the world sit on the commission.
The report says it should not be assumed that all drug use is wrong or dangerous, and includes a number of "positive" examples of friends sharing cannabis or other, more powerful drugs as part of their social lives.
The report features a picture of a group of adults watching a film while smoking a joint.
In a recent debate on the issue in the House of Commons, some MPs agreed that drug policy should be looked at again, with others encouraging decriminalizing some substances to better manage their use.
You can share this story on social media: